International art award with a free theme is open to all. Deadline postponed to December 12, 2015.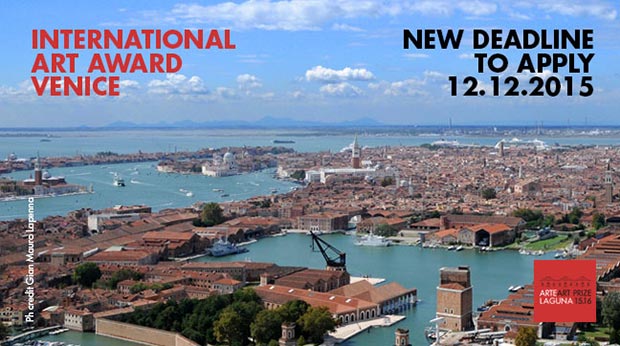 Open Call / Courtesy of Arte Laguna Prize
The Italian Cultural Association MoCA (Modern Contemporary Art), in collaboration with Arte Laguna Studio, organizes the 10th Edition of the International Arte Laguna Prize, aimed at promoting and enhancing Contemporary Art.
An international jury will select 120 finalist artists for: 6 cash prizes of € 7.000 each, major collective exhibition in the Arsenale of Venice, 4 exhibitions in international Art Galleries, 2 collaborations with Companies, 7 Art Residencies, 3 International Festivals, the publication of the catalogue.
The free-themed Prize is divided into seven sections: painting, sculpture and installation, photographic art, video art and performance, virtual and digital art, environmental and land art.
Arte Laguna Prize is not only an art competition but it is also a great opportunity to exhibit your artworks at the Arsenale of Venice, to win a wide range of different prizes and career opportunities and to join an international network of artistic institutions and creative people.
WHAT THE ARTISTS WIN
Prize money
€ 7.000,00 Sculpture and Installation
€ 7.000,00 Photographic Art
€ 7.000,00 Video Art and Performance
€ 7.000,00 Virtual and Digital Art
Organization of 4 personal exhibitions including setting-up, coverage of transportation expenses, publication of digital catalogue:
Gaia Gallery, Istanbul Turkey
Galerie Isabelle Lesmeister, Regensburg Germany
Galeria Fernando Santos, Porto Portugal
ART re.FLEX Gallery, Saint Petersburg Russia
Selection of 10 artists for the participation in international art residency programs
Basu Foundation for the Arts, Kolkata India
Swatch Art Peace Hotel, Shanghai China
Taipei Artist Village, Taipei Taiwan
Berengo Foundation, Murano Italy
Espronceda, Barcelona Spain
Artistic Foundry Battaglia, Milan Italy
Artistic Serigraphy Fallani, Venice Italy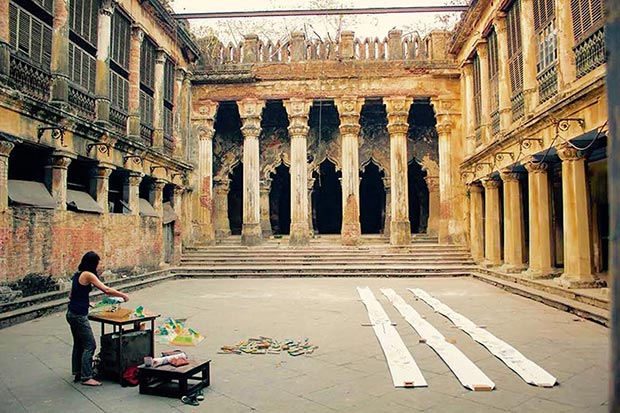 Basu Foundation for the Arts, Kolkata India / Courtesy of Arte Laguna Prize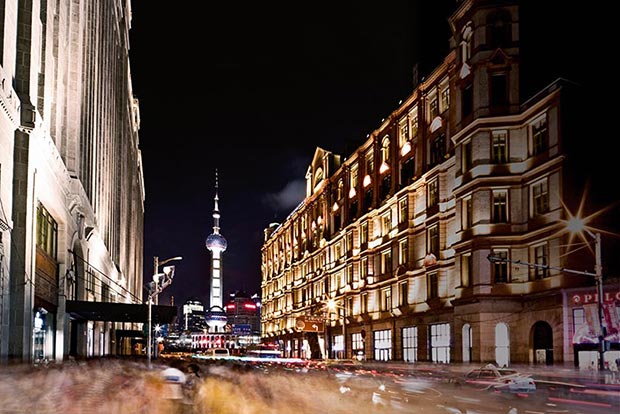 Swatch Art Peace Hotel, Shanghai China / Courtesy of Arte Laguna Prize
Selection of 2 creative projects for the collaboration with 2 companies representing "Made in Italy":
€ 5,000 Deglupta, Venice Italy
Wooden artwork with Riva 1920, Cantù Italy
Selection of 12 artists for the participation in collective events:
Art Nova 100, Beijing China
Open International Exhibition of Sculptures and Installations, Venice Italy
SPECIAL VENUE
For the Finalist Exhibition
The major collective exhibition which will take place in the historical location of the Arsenale in Venice in March 2016. The prestigious venue in the lagoon city will host the exhibition of 30 works of painting, 30 sculptures and installations, 30 works of photographic art, 10 videos, 10 land art projects, 5 performances which will be performed live during the exhibition's opening ceremony.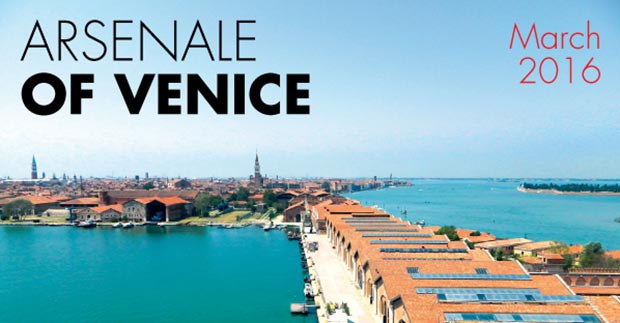 Arsenale in Venice / Courtesy of Arte Laguna Prize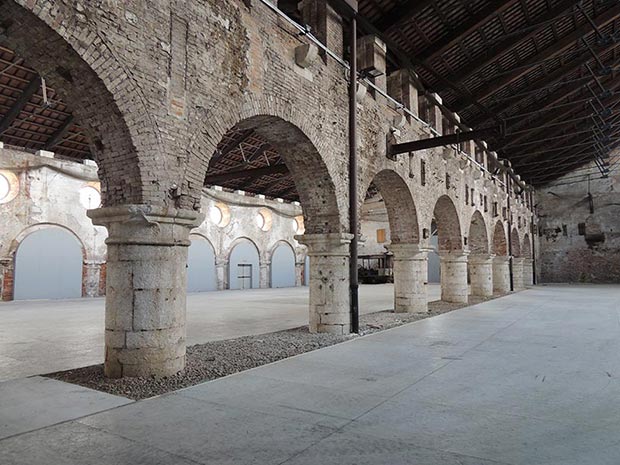 Arsenale in Venice / Courtesy of Arte Laguna Prize
For Digital Art Section
The finalists of the virtual and digital art section will be on view at the Future Centre, the Venice home of Telecom Italia, an incubator for developing new business opportunities for telecommunications and new technologies, the ideal place to host the 5 works from this section: 5 ways to understand virtual and digital art through computer, tablets, applications and devices.
WHO'S SELECTING
The selection of the submitted artworks will be made by an international jury composed of high level experts: Museum directors, Curators, Art critics. They will choose the 6 overall winners for the contest's categories.
CURATOR AND HEAD OF JURY
Igor Zanti (Italy, Curator and Art Critic)
JURY
Miguel Amado (Portugal, Senior Curator at Middlesbrough Institute of Modern Art in the UK)
Anna Bernardini (Italy, Artistic Director of Collezione Panza)
Barbara Boninsegna (Italy, Artistic Director of Centrale Fies – Centre for the performing art production in Trento)
Denis Curti (Italy, Artistic Director of Casa dei Tre Oci in Venice and of the Capri Photography Festival)
Enrico Fontanari (Italy, Urban Planner, Professor of Urban and Landscape Design at IUAV University in Venice)
Suad Garayeva (Azerbaijan, Curatorial Director of YARAT Contemporary Art Centre's exhibitions and permanent collection)
Vasili Tsereteli (Russia, Executive Director of MMOMA - Moscow Museum of Modern Art)
Sabrina Van der Ley (Norway, Director of the Contemporary Art department at the Nasjonalmuseet in Oslo)
Simone Verde (Italy, Art Historian, Supervisor of scientific research and publications of the French agency France-Muséums, in charge of the creation of Abu Dhabi's Louvre)
Bettina von Dziembowski (Germany, Director of the Springhornhof Foundation & Art Association in Neuenkirchen)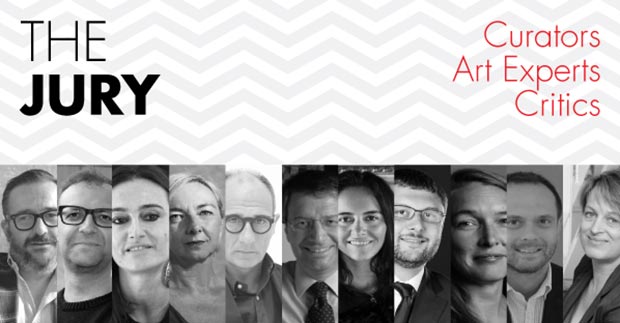 Jury / Courtesy of Arte Laguna Prize
ENTRY FEE
For the partial support of the organization expenses, the entry fee is 50.00 Euro for 1 work and 90.00 Euro for 2 works submitted to the same section; for every additional work (submitted to the same section) the fee is 45.00 Euro.
For under-25 artists the entry fee is 45.00 Euro for 1 work and 80.00 Euro for 2 works submitted to the same section; for every additional work (submitted to the same section) the fee is 40.00 Euro each, with the obligation to send a copy of the artist's ID card to .(JavaScript must be enabled to view this email address)
Artists must keep a copy of the payment. The entry fee is not refundable.
Islamic Arts Magazine readers are eligible for 5 euro discount for each artwork applied to the Arte Laguna Prize if in their submission within the section "HOW DID YOU KNOW ABOUT US?" they select "OTHER..." and then select the name of the Partner, that is 'Islamic Arts Magazine'.

ENTRIES CLOSING POSTPONED TO DECEMBER 12, 2015 APPLY NOW >