The Saudi Art Council presented the first edition of
'21,39' Jeddah Arts
which was officially inaugurated by HRH Princess Jawaher bint Majed Al Saud, President of Al Mansouria Foundation and Chairwoman of the Saudi Art Council, on February 4, 2014 commencing the start of a unique initiative dedicated to preserving and presenting the cultural movement in Saudi Arabia.
The two-month art event welcomed over 3,500 visitors on its opening night from the local and regional communities and the international art world, introducing them to an exclusive experience of exhibitions, educational workshops, talking platforms and a unique programme to revive the old town district of Al-Balad.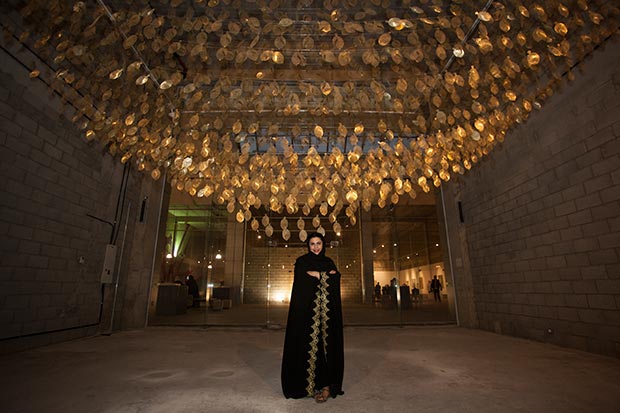 Manal Al Dowayan / Tree of Guardians, 2014, installation; Opening Night of '21,39' Jeddah Arts, February 4, 2014 / Courtesy of Helmy H. Alsagaff
'21,39' Jeddah Arts showcases 45 Saudi artists through two curated exhibitions, 'Moallaqat' and 'Past is Prologue'. '21,39' honours female artists within this list, including the extensive career of Saffeya Binzager, one of the first Saudi artists to hold an exhibition in The Kingdom, by presenting a retrospective of her works at her studio and space; and an installation by Manal Al Dowayan which draws particular attention to the exclusion of women from Saudi Arabian family trees. The work consists of numerous brass leaves engraved with the names of women – matriarchs - which branch out in an umbrella of recognition and ancestral pride, celebrating women as individuals and as significant contributors to culture and history.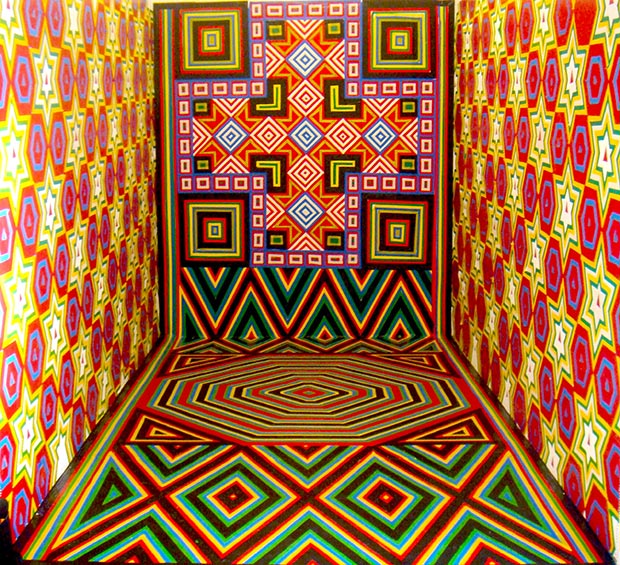 Dana Awartani / Orientalism, 2010, PVC-taped-room / Courtesy of the Artist and Athr Gallery
"The inaugural activities of the Saudi Art Council with the presentation of '21,39' have signified the great achievement of this initiative and its programme through the high levels of public interest and community involvement. This was an initiative for the people by the people," says Abdullah Al Turki, member of the Saudi Art Council. "The importance of education plays an integral role within the programme, enforcing the awareness and the teaching of art in our culture and daily lives. Together with the exhibitions, workshops and symposium, this initiative aims to continue to elevate Jeddah and its diverse community within the artistic culture throughout Saudi Arabia."
The programme included an all-day symposium of talks, panel discussions and open dialogue which enhance the '21, 39' theme, covering the role of Saudi art in relation to the local, regional and global context. Key note speakers included Chris Dercon, Director of Tate Modern Museum, London and Fouad Therman, Director of King Abdullaziz Center for World Culture, alongside panels featuring Sheikha Hoor Al Qassimi, President of the Sharjah Art Foundation; Anne Pasternak, Director, Creative Time; artists Ahmed Mater, Manal Al Dowayan, and Ziad Antar amongst others.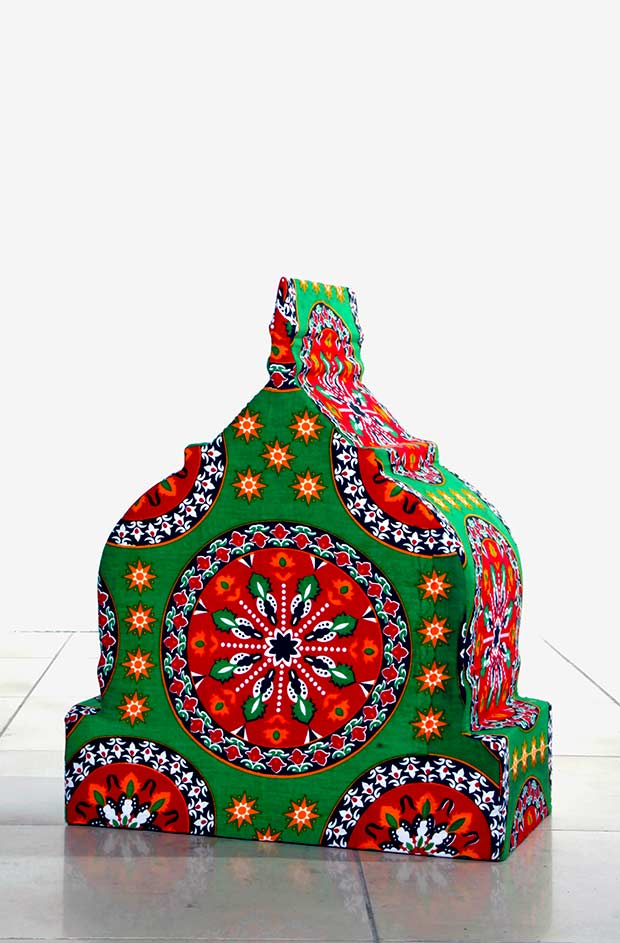 Musaed Al Hulis / Holy-wood, 2014, Foam upholstered in fabric installation. Various sizes / Courtesy of the Artist and Athr Gallery
"Thanks to the Saudi Art Council and its initiative '21,39' Jeddah Arts, Saudi Arabia is quickly catching up not only withinits own right, but also with the future of contemporary art in the Middle East," says Chris Dercon, Director of Tate Modern, London. "The Saudi Art Council and '21,39' is an organisation which reflects a new movement - a bottom-up movement - in the region, connecting Jeddah as an art centre with other centres such as Sharjah [United Arab Emirates], and Beirut [Lebanon]."
A special education program will run in conjunction with '21, 39' offering guided tours of the exhibition, a volunteer programme and mentoring sessions for young Saudi artists, alongside workshops for children and adults.