Alserkal Avenue in Dubai announces key international and regional gallery shows to mark the opening of the expansion in fall 2015
Alserkal Avenue has announced that new galleries moving into the Avenue this fall will host shows on 16 November as part of Galleries Night. Held in conjunction with Abu Dhabi Art week, the evening will see the Avenue's galleries – both old and new – showcase works by top regional and international talent. Leila Heller Gallery, Dubai, The Third Line, Jean-Paul Najar Foundation and Stephane Custot Gallery, Dubai will welcome art enthusiasts for the first time to their new homes on the Avenue.
Abdelmonem Bin Eisa Alserkal, Founder of Alserkal Avenue, said, "The launch of these respected international and regional galleries is affirmation of how far Alserkal Avenue has come as a community for the promotion of arts and culture. We have long worked with gallerists to conserve and build a legacy of arts and culture in the region, and we look forward to making a similar impact in the international context as well."
As reflected in the galleries' maiden shows, contemporary art remains at the heart of the Avenue.
The Jean-Paul Najar Foundation will open a permanent space for its collection in Dubai in partnership with Alserkal Avenue. The foundation's opening show, Vision & Legacy, will provide an insightful look into the founder's lifelong friendships with artists—supporting their practice not only by acquiring work but also organising exhibitions to further their careers. Reflecting on Najar's immense care for and understanding of the artists, the exhibition will present individual masterpieces from 1970 to 1990, including letters and ephemera from several artists throughout the decades.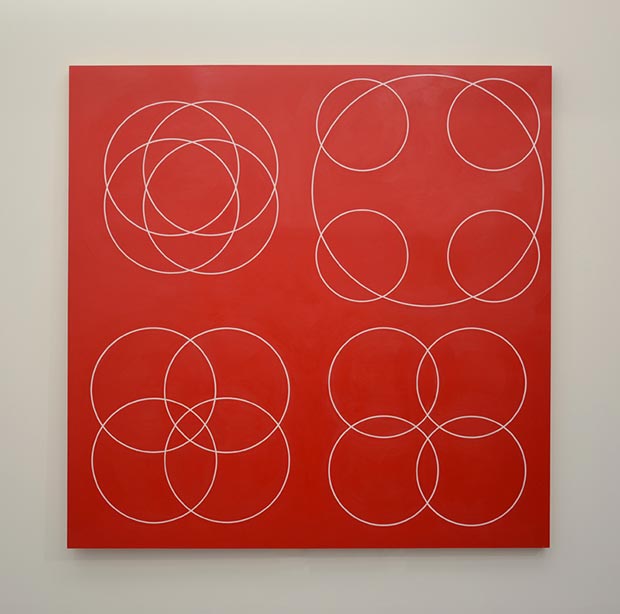 Linda Francis, Neutron Star, 2009, Oil on wooden panel, 72 x 72 inches, LF16 / Courtesy of The Jean-Paul Najar Foundation
Regional pioneer The Third Line, Dubai, which represents preeminent Middle Eastern contemporary artists, will mark its move to the Avenue with a solo show by Monir Shahroudy Farmanfarmaian titled Works on Paper. The show will focus on Farmanfarmaian's drawings alongside the soft launch of the artist's new publication Works on Paper, authored by Hans-Ulrich Obrist. The book will be available at the gallery's new bookstore to coincide with the show. The Third Line will also present a new film by Youssef Nabil.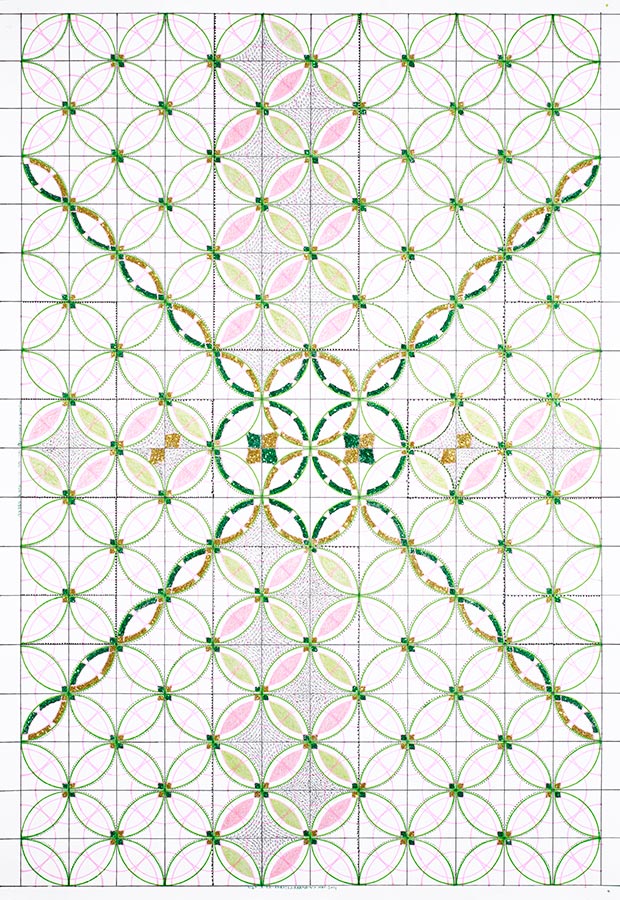 Monir Shahroudy Farmanfarmaian, Untitled, 2014, Felt marker coloured pencil and glitter on paper, 100x70cm / Courtesy of The Third Line and the Artist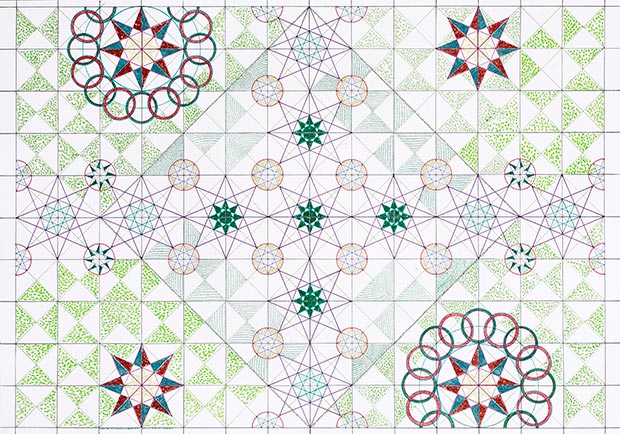 Monir Shahroudy Farmanfarmaian, Untitled, 2014, Felt marker coloured pencil and glitter on paper, 70x100cm / Courtesy of The Third Line and the Artist
Custot Gallery Dubai will open in Alserkal Avenue in November 2015, giving art enthusiasts and visitors an opportunity to view their 700 square metre space prior to their inaugural exhibition, East meets West, in January 2016. Building on his success in Paris and then London with Waddington Custot Galleries, Stephane Custot wants to create, here in Dubai, a dialogue between modern masters and international contemporary artists from the East and West. The inaugural show will be an opportunity to see historically important modern and contemporary works by artists including Frank Stella, Fabienne Verdier, Pierre Soulages, Robert Indiana, Bernar Venet, Ian Davenport, Marc Quinn, Jean Dubuffet, Zao Wou-Ki and Chu Teh-Chun. While the launch of international galleries is a celebration of the Avenue's widening cultural footprint, regional openings and partnerships will also be unveiled during Galleries Night.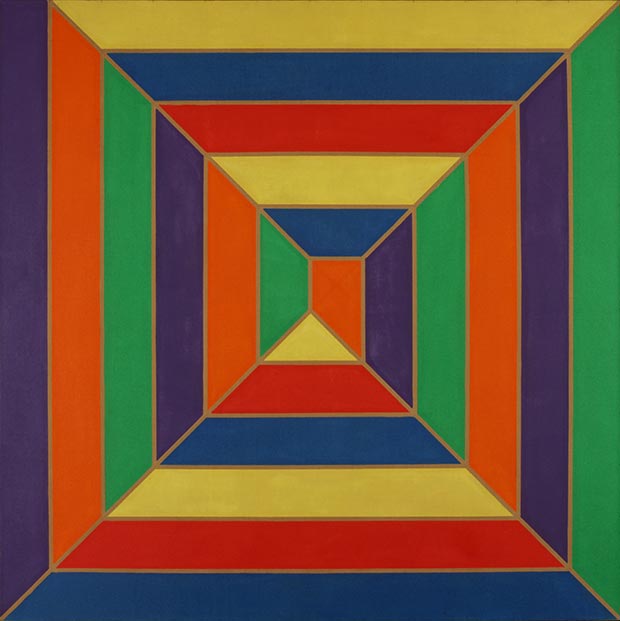 Frank Stella, Maze, 1966, fluorescent acrylic on canvas, 36 x 36 in / 91.4 x 91.4 cm, b. 1936, signed and dated on top edge of overlap "F. Stella '66" / Provenance: Dayton's Gallery 12, Minneapolis, Private Collection, Stockholm, Sotheby's, London: 3 December 1992 (lot no.74), Private Collection, Tel Aviv (acquired from the above sale), Private Collection, New York (by descent), Paul Kasmin Gallery, New York, Private Collection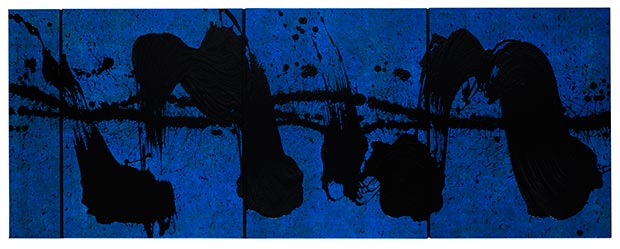 Fabienne Verdier, Notations en bleu, 2015 / Courtesy Stephane Custot Gallery
Leila Heller Gallery, Dubai, will debut with separate solo exhibitions by Ghada Amer and Wim Delvoye. The presentation of works by Amer will be curated by Dr. Shiva Balaghi and will include the artist's iconic embroidered paintings, metal sculpture, and her latest foray into ceramics. The new body of work in ceramic includes paintings and abstract sculptures, the result of several years of intensive immersion in the medium by the artist and will be publicly exhibited for the first time. Belgian artist Delvoye will also exhibit new sculptures created specifically for the gallery. The show will also feature a suspended life-sized wrought iron sculpture of a 60s-era Maserati alongside suitcases in the identical medium, all recently forged in Iran by the artist and local craftsmen. The gallery's Project Space will feature Delvoye's similar tire and other small-scale sculptures.
Vilma Jurkute, Director of Alserkal Avenue remarked, "Seeing regional stalwarts move into the Avenue endorses the growth that we have seen in the region's affinity and curiosity for artistic expression. That same cultural renaissance has encouraged us to pursue partnerships such as Jean-Paul Najar Foundation, bringing a unique artistic and cultural perspective to our space."
November will see the first phase of openings at Alserkal Avenue's new expansion, which was launched in March 2015. Additional launches and shows are slated for January and March 2016.