Islamic Arts Museum Malaysia (IAMM) is proud to announce the launching of IAMM International Photography Competition 2017 with a theme 'A Spiritual Journey: Islamic Culture & Heritage in Southeast Asia'.
Photo above: Courtesy of IAMM
This photography competition seeks to inspire creativity as well as document the enchanting world of Islam in Southeast Asia. Focusing on its diverse and captivating culture and heritage, IAMM encourages photographers to capture Southeast Asia's unique mystic and spiritual Islamic subject matters, its architectural design ornaments, the distinctive motifs of its arts and crafts, and the serenity of its devotees. This competition will be a visual communication, not only for the photographers but for the general public to truly understand the Islamic component of the art and history of Southeast Asia which today is the home to over 230 million Muslims.
Amateur and professional photographers are encouraged to participate in this spiritual journey through Southeast Asia and submit their entries at .(JavaScript must be enabled to view this email address). IAMM hopes that this photography competition will serve as a platform for photographers around the world and at home, to share their memories and reflections on Southeast Asian artistic traditions. Through the eyes of the photographers, the Muslim cultural identity will be shared with the public and the world; forming a display of splendours from the archipelagic homelands to the international arena.
The competition welcomes contributions online until March 31, 2017. All photo submissions must be taken within the physical realms of Southeast Asia highlighting its culture and heritage. Photographers should include a short description for the captured images.
IAMM International Photography Competition offers three (3) grand prize winners and top 50 finalists with over RM 10,000 worth of cash and prizes. The selection will be based on originality, relevance to the topic, creativity, technical excellence and artistic merits. 50 selected photographs will be viewed in person by more than 50,000 visitors to the IAMM throughout the 3-month exhibition period.
Full contest details is available online at: www.iamm.org.my/spiritualjourney/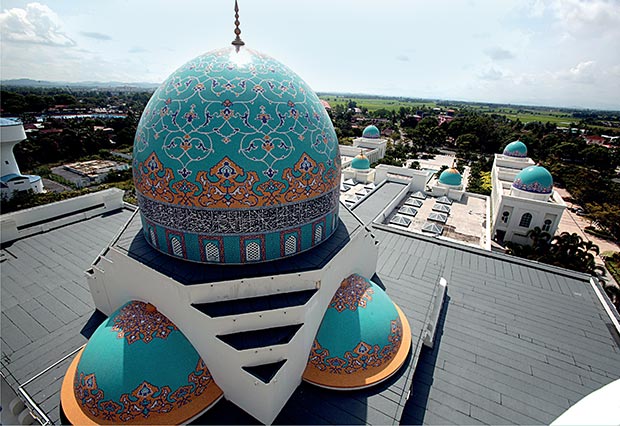 Photo: Courtesy of IAMM
The Islamic Arts Museum Malaysia
The Islamic Arts Museum Malaysia is a non-profit organisation dedicated to being a custodian, preserver and educator of Islamic art. It is located at Jalan Lembah Perdana, 50480 Kuala Lumpur, neighbouring the National Mosque and Islamic Centre. It is within walking distance of the National Museum, National Planetarium, Orchid Garden, Butterfly Park and Bird Park. Opening hours are from 10.00 am to 6.00 pm, daily. The 12 permanent galleries in the museum comprise: Architecture, Qur'ans & Manuscripts, India, China, Malay World, Textiles, Jewellery, Arms & Armour, Coins & Seals, Metalwork, Ceramic & Glass and Living with Wood.
For more information, log on to www.iamm.org.my