SARAJEVO / A retrospective exhibition 'AbstractA' by a Sarajevo artist Alija Hafizović Haf opened at Collegium Artisticum, celebrating the 45 years of Haf's artistic work. The exhibition will be open until April 1, 2012.
Hafizović is a multimedia artist, journalist, cartoonist, graphic designer, painter, writer and a director of theatre productions. However, the Bosnian public knows him best as a painter.
After the 1992, he paints exclusively abstraction. He is well known for his artistic engagement during the war in Bosnia. As a member of the Association of Visual Artists of Bosnia and Herzegovina, Hafizović had over 40 solo and over 60 group exhibitions. Alija Hafizovic Haf is one of the best Bosnian abstract painter.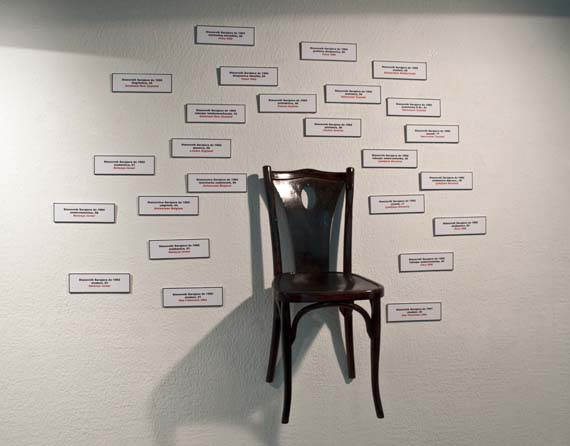 Alija Hafizovic Haf / Installation, 2008 / Image © Islamic Arts Magazine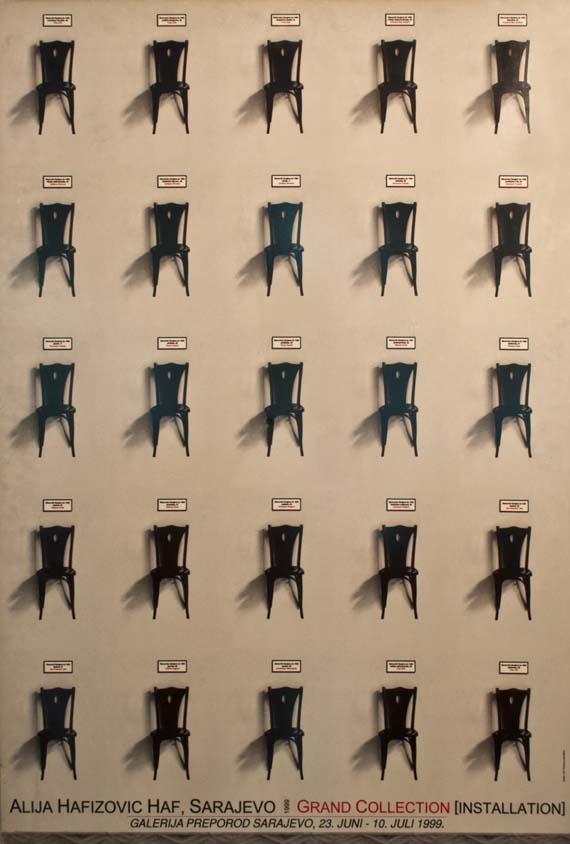 Alija Hafizovic Haf / Grand Collection / Image © Islamic Arts Magazine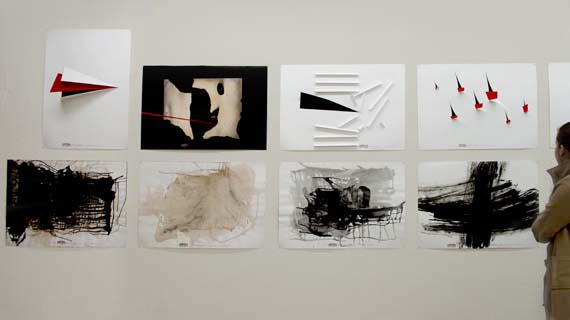 Alija Hafizovic Haf / Posters 92/93 / Image © Islamic Arts Magazine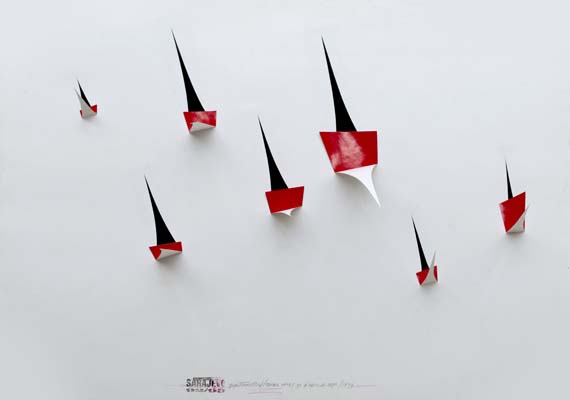 Alija Hafizovic Haf / Poster 92/93 / Image © Islamic Arts Magazine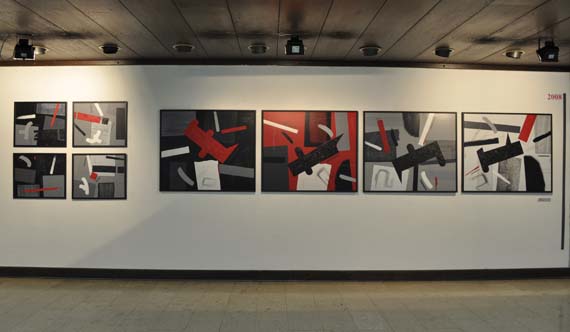 Alija Hafizovic Haf / WhiteGrayRedBlack 2008 / Image © Islamic Arts Magazine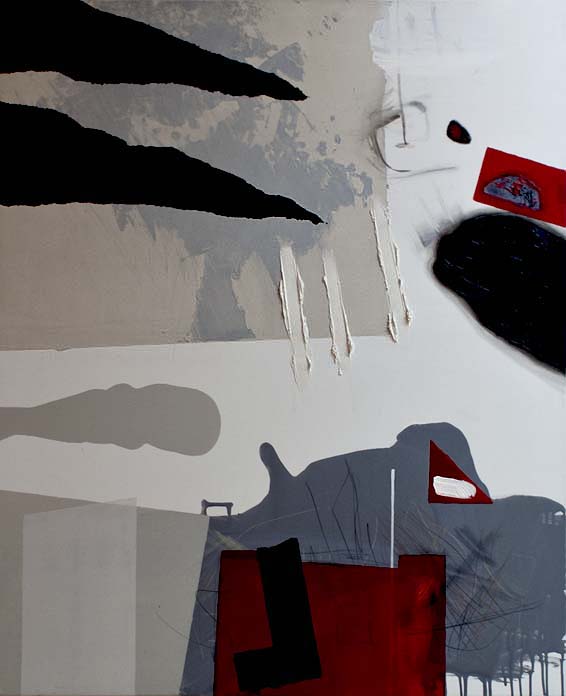 Alija Hafizovic Haf / Further on - WhiteGrayRedBlack / Image © Islamic Arts Magazine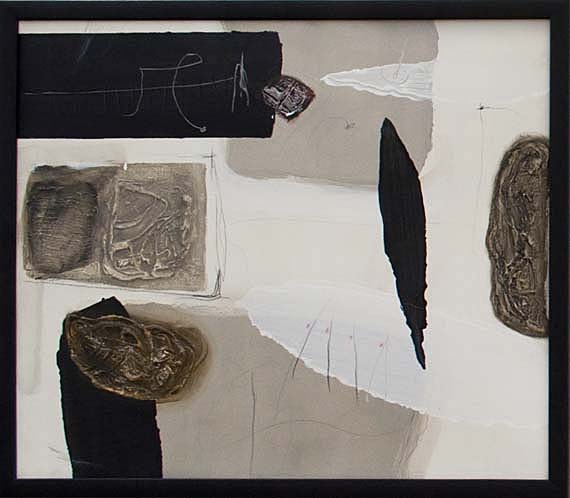 Alija Hafizovic Haf / Search - WhiteGrayRedBlack / Image © Islamic Arts Magazine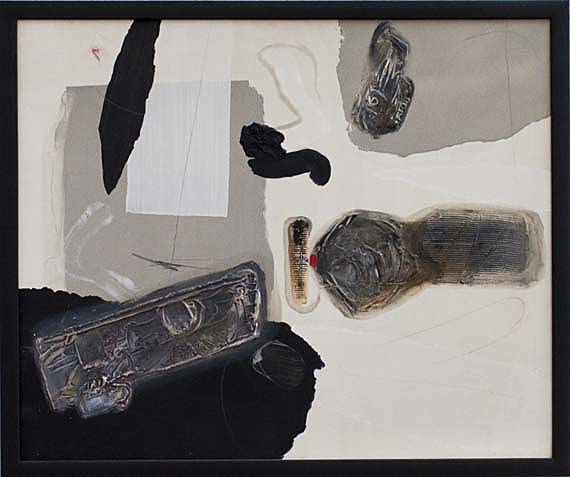 Alija Hafizovic Haf / Search - WhiteGrayRedBlack / Image © Islamic Arts Magazine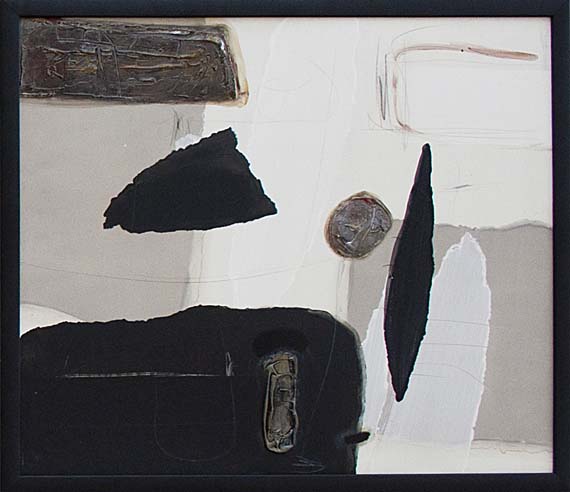 Alija Hafizovic Haf / Search - WhiteGrayRedBlack / Image © Islamic Arts Magazine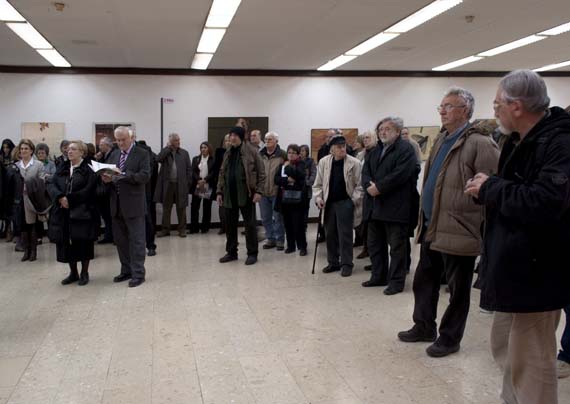 Alija Hafizovic Haf / From the opening night / Image © Islamic Arts Magazine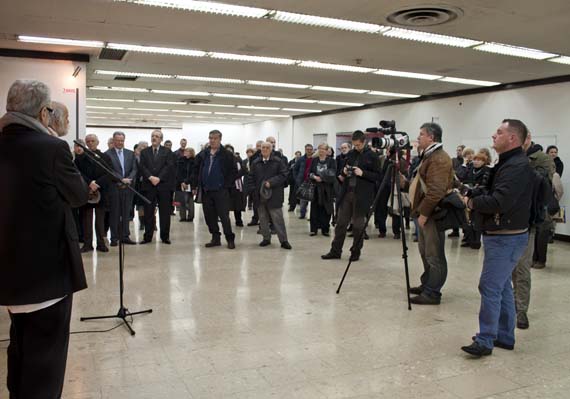 Alija Hafizovic Haf / From the opening night / Image © Islamic Arts Magazine