Beyond has been an integral part of Abu Dhabi Art, with the aim of introducing art to public spaces. This year the sector expands to present large–scale installations.
Beyond this year features works by 14 artists including Ai Weiwei (Lisson Gallery), Bita Fayyazi (Gallery Isabelle van den Eynde), Choi Jeong Hwa (Park Ryu Sook Gallery), Feryel Lakhdar (Elmarsa), François Morellet (kamel mennour), Hanaa Malallah (The Park Gallery), Ilya Kabakov (Galerie Brigitte Schenk), Mohammed Kazem (Gallery Isabelle van den Eynde), Sahand Hesamiyan (The Third Line), Sherin Guirguis (The Third Line), Shilpa Gupta (Galleria Continua), Subodh Gupta (Hauser & Wirth), Virginie Yassef (Galerie GP & N Vallois).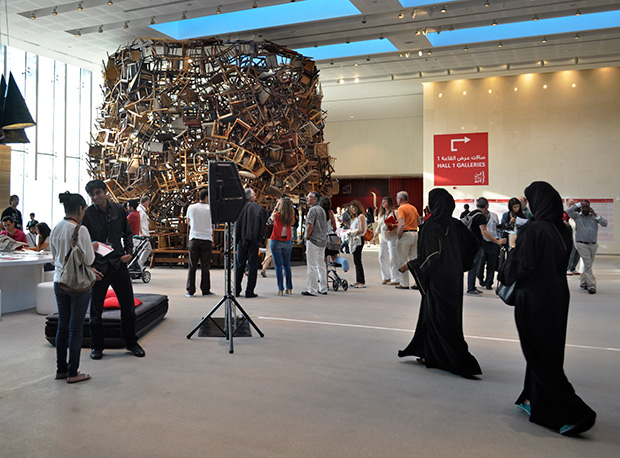 Tadashi Kawamata / Chairs, 2012 / Photo by Islamic Arts Magazine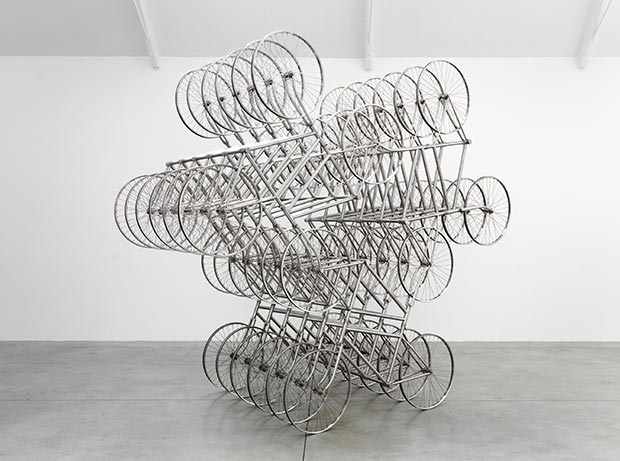 Ai Weiwei / Forever, 2013. Stainless steel, 3 pairs 6 layers, 313.3 x 180.5 x 282.8 cm / Courtesy of Lisson Gallery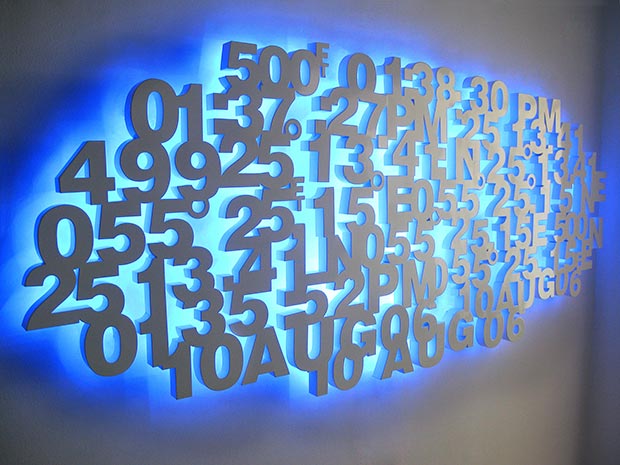 Mohammed Kazem / Directions (Circle), 2014. White acrylic, aluminium and LED light, 123 x 298 x 10 cm / Courtesy of Gallery IVDE
Together these works form a series of autonomous artworks in dialogue with each other culminating in a presentation of unity in diversity revealing the dynamism of public art. Inspired by the character of Abu Dhabi and its changing urban landscape Beyond creates a conceptual line to guide the development of even greater moves to introduce and promote "art in public space."
Beyond engages with Abu Dhabi, a city that balances ambition and universal values with a strong sense of cultural heritage. Following the cultural drive of Abu Dhabi epitomized by the future museums of the Saadiyat Cultural District, Beyond aims at being highly impactful with universal and transversal ideals, whilst ensuring accessibility to Abu Dhabi's diverse audiences.
Abu Dhabi Art is expanding the Beyond initiative through anew annual selection of large-scale art installations. This new Beyond initiative will be on display in public areas throughout the city for 6 months; stretching as a canvas within the urban landscape.