The exhibiting galleries represent the world's most innovative and established galleries offering exceptional artworks
Photo above: Abu Dhabi Art galleries / Courtesy of Abu Dhabi Art
Abu Dhabi Art is presenting renowned galleries such as Acquavella Galleries, Inc., David Zwirner, Galerie Thaddaeus Ropac, Gallery Isabelle van den Eynde, Hauser & Wirth, Hunar Gallery, kamel mennour, Kukje Gallery, Lisson Gallery, Sfeir-Semler Gallery and The Third Line and includes artists such as Ai Weiwei, Alexander Calder, Andy Warhol, DiaAzzawi, Edgar Degas, Chafic Abboud, Ghada Amer, Kader Attia, Henri Matisse, Liu Guosong, Rachid Koraichi, Richard Long, Martin Creed, Mohammed Kazem, Pablo Picasso and many more.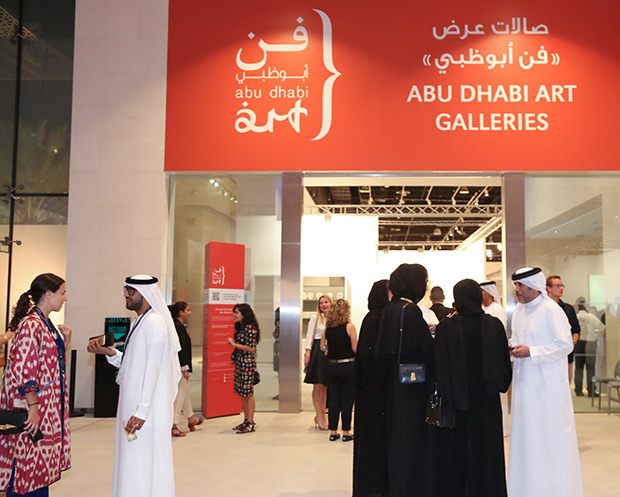 Abu Dhabi Art 2014 / Courtesy of Abu Dhabi Art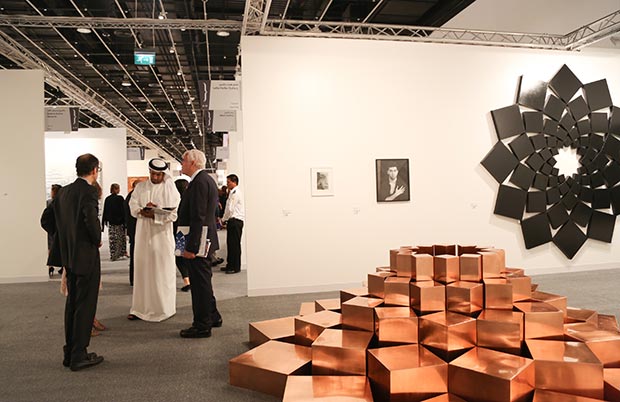 Abu Dhabi Art galleries / Courtesy of Abu Dhabi Art

For a full list of participating galleries, please visit www.abudhabiart.ae

Abu Dhabi Art is a distinctive platform that is continuously evolving to adapt to the ongoing developments in the cultural landscape of Saadiyat Cultural District and the Emirate of Abu Dhabi. Organised by Abu Dhabi Tourism & Culture Authority (TCA Abu Dhabi), Abu Dhabi Art further promotes the city as a catalyst for art and culture, and presents a vibrant programme of the world's most innovative galleries, artists, cultural leaders and collectors from across the globe.

Abu Dhabi Tourism & Culture Authority (TCA Abu Dhabi) conserves and promotes the heritage and culture of the Abu Dhabi Emirate and leverages them in the development of a world-class, sustainable destination of distinction which enriches the lives of visitors and residents alike. The Authority manages the Emirate's tourism sector and markets the destination internationally through a wide range of activities aimed at attracting visitors and investment. Its policies, plans and programmes relate to the preservation of heritage and culture, including protecting archaeological and historical sites and to developing museums, including the Louvre Abu Dhabi, Zayed National Museum and Guggenheim Abu Dhabi. TCA Abu Dhabi supports intellectual and artistic activities and cultural events to nurture a rich cultural environment and honour the Emirate's heritage. A key Authority role is to create synergy in the destination's development through close co-ordination with its wide-ranging stakeholder base.