"The art world in the Middle East is refreshingly young and innovative, although within this region there are, of course, great differences in style and approach!" (Heidi and Franz Leupi)
Heidi and Franz Leupi, the owners of AB GALLERY, have been working in the international art business, art-marketing and artist management since 1986. They organised numerous exhibitions in Singapore, Mexico, Uruguay, the United States as well as in several European countries. From 1995 on the couple has managed an internationally-oriented art gallery in Switzerland whose focus shifted exclusively to contemporary art from the Arab world and countries of the MENA region in 2008. In the same year, the space was relocated to Lucerne and Zürich and renamed the AB GALLERY, AB being an acronym for 'Across Borders'. As the new name indicates, cultural exchange between Europe and the Middle East is at the heart of the gallery's mandate and the Leupi's vision.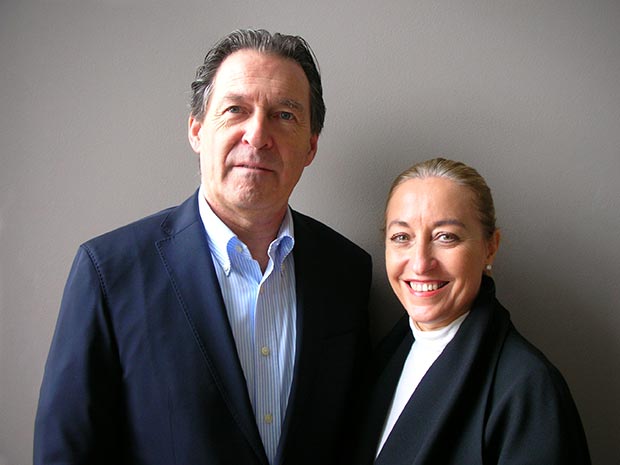 Heidi and Franz Leupi / Courtesy of AB Gallery
Tell us about the background of AB Gallery. How did it all start?
Art has always been a great passion of ours. And for well over 20 years now, we have played an active part in the art world.
AB Gallery is a true refreshment to the European art scene, as it represents contemporary art from the MENA region, which includes artists from the Middle East, North Africa and Iran. Behind it is the concept of "Across Borders" Could you tell us why?
In 2003, we were fortunate enough to be involved in an exhibition project, which was held at the Mövenpick Hotel in Dubai. And ever since then, we have been paying several visits a year to the Middle East, where we soon became aware of how exciting the young art scene is there. However, it is one that receives very little attention in the Western world. It was against this background that we decided to make this the starting point for a complete change to our gallery program by specializing in artworks from the region of the Middle East and North Africa (MENA).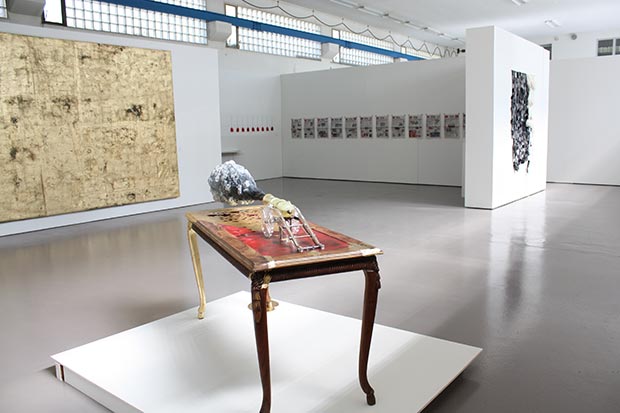 Installation view of the exhibition 'New Positions' at AB Gallery Lucerne / Courtesy of AB Gallery
What are the main differences in artistic expression between contemporary artists from Europe and those from MENA region?
The art world in the Middle East is refreshingly young and innovative, although within this region there are, of course, great differences in style and approach. Much depends on the particular environment in which the artist lives and works. Switzerland, for example, has never had to undergo the experience of a war or a major crisis unlike the MENA Region so the impact on forms of artistic expression is bound to be different. The market for artworks from the MENA region may be booming; however, this is not without potential dangers – especially for the young artists there. Many of them find their works praised to the hilt and, in some cases, they are able to command high prices, which are accepted in their home countries. But should these artists venture into new markets, they are more than likely to find that this is a very sobering experience. Such artists need to be told that first and foremost they have to establish a name for themselves – something that will require a degree of investment on the part of both the artists themselves and the gallery involved. They will also have to recognize the fact that nobody out there is simply hanging around just waiting for new artists to turn up; after all, artists come in numbers which "are a dime a dozen". In view of this, their artworks are hardly likely to be at the top of anyone's agenda. So even if a young artist from the MENA region has had one or two exhibitions that were well received by the media there – which is undoubtedly a very welcome response and the kind of recognition that should be registered increasingly in Europe - this by no indicates that anybody in Europe, or the USA outside of their own diaspora will be particularly interested in their art. The majority of artists have an exaggerated idea of what they will gain from entering the new regions. They seem to forget -and most certainly do not accept- that establishing a career as an artist takes more than two or three years. Their expectations are unrealistic, and for serious art collectors outside the MENA region the prices for the works of young artists are far too high. A collector will always be on the lookout for good quality and will spot very quickly whether or not an artwork has a sustainable background or whether it has been created merely to try and take advantage of the current booming market. The longer-term perspective of an artist and his or her career path through the support of serious collectors is an important aspect of being accepted.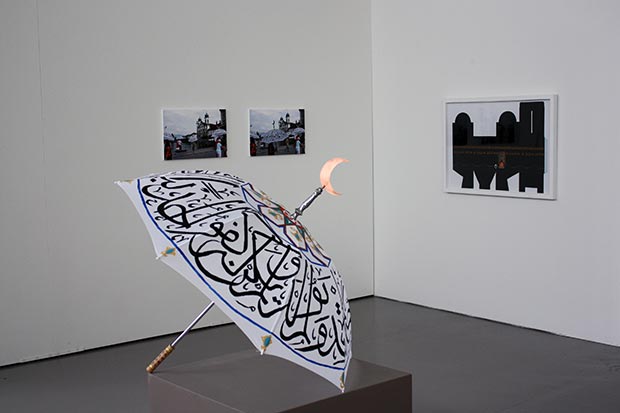 Installation view of the exhibition 'Wamidh Al Ameri - Evidence' at AB Gallery Lucerne / Courtesy of AB Gallery
Due to recent political events in some Arab countries, a whole generation of young people have discovered a new identity that had been suppressed during the rule of dictatorships. Can we say that the major political crisis gave birth to good art and do artists from the MENA region add a new dimension to the world art scene?
Art is a mouthpiece. Art creates attention! Art can, but need not, send out a message. What is it that the young artists wish to "produce"? Is their art intended simply to acquire a quick sale? Has it set its' sights narrowly on whatever the current trend or boom happens to be? Or is there more to it their work than this? Does it have real "depth"? Are the artists offering mere decoration or are they interested in political art? Many buyers want to live with the artworks they have purchased - which means these works tend to be somewhat "customized" to meet this particular need. Nevertheless, they must be of good quality. The collector is intent on finding works that reflect the origins or specific social environment of a region. The museums in Europe are interested in provocative, authentic works that make a powerful statement, ones that bring home to the viewer the political realities and social conditions of a region. And, in return, the museums hope to receive due recognition for this. This can be problematic in that it may well confront artists who produce such works with a balancing act - what is possible on the one hand, and how much can they risk on the other? I am convinced that the most powerful works – and thus the most authentic - will be those, which deal with the political and social issues surrounding their country of origin.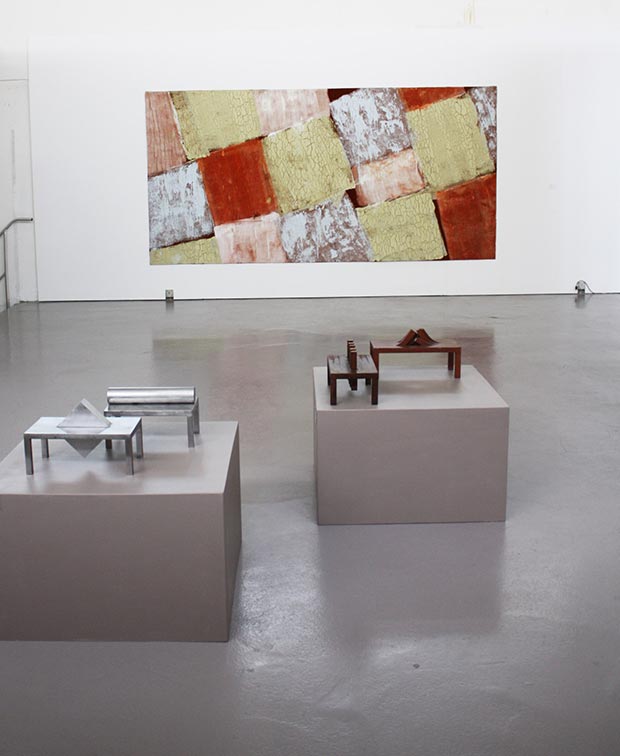 Installation view of the 'Summer exhibition' in 2012 at AB Gallery Lucerne / Courtesy of AB Gallery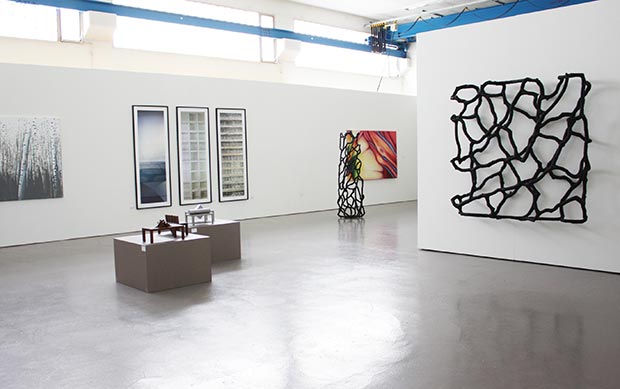 Installation view of the 'Summer exhibition' in 2012 at AB Gallery Lucerne / Courtesy of AB Gallery
How do you see the contemporary art scene in Europe?
Art is highly valued in Europe, with ART BASEL regarded as the most important art fair in the world! In my view, it is vital that art from the MENA region receive greater recognition and acceptance on the international markets. Both collectors and the art world generally in Europe are currently closely observing the young art scene from the MENA region. I predict that in a few years time contemporary art from the MENA region will play an important role for collectors in both Europe and the USA. However, for the time being, young artists must accept the fact that this development will take a while. Nor will the trend match the boom experienced in the contemporary Chinese art market. China has a much bigger home market and a longer connection with home-grown art – something which still needs to be developed in the MENA region.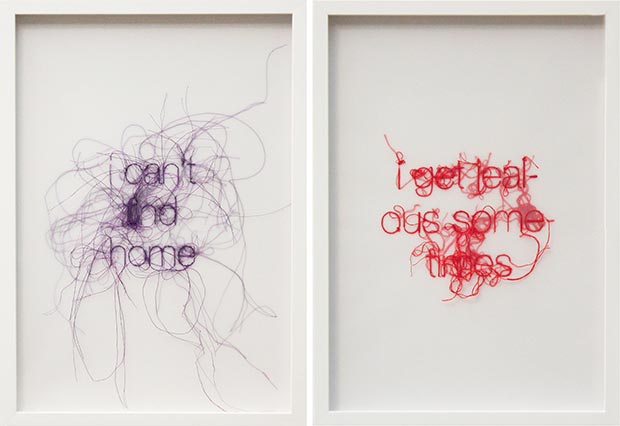 Sara Al Hadda / Left: I can't find home, from 'Filling Holes' series, 2012, embroidery on polyester film paper, 44x32 cm / Right: I get jealous sometimes, from 'Filling Holes' series, 2012, embroidery on poleyster film paper, 44x32 cm / Courtesy of AB Gallery
AB Gallery organizes "artists-in-residence" program in which the artists live and work for 2-3 months in Lucerne . What are your experiences when it comes to this program? Could you name some of the artists who were invited to the program?
Art connects people from different cultural backgrounds. And it was precisely with this connection in mind that we founded the AB Gallery. Our Artist in Residence program aims to build bridges by bringing together interested parties from different cultures. This gives artists from the MENA region the opportunity to meet art collectors from Europe, to visit museums, galleries, studios, etc. Here are just some of the names of artists who have stayed with us under this scheme: Samira Hodaei, Shahriar Ahmadi and Shahrem Enekhabi from Iran, Iman Mahmud and Wamid Al Ameri from Iraq, Hassan Meer from Oman, Simeen Farhat from Pakistan.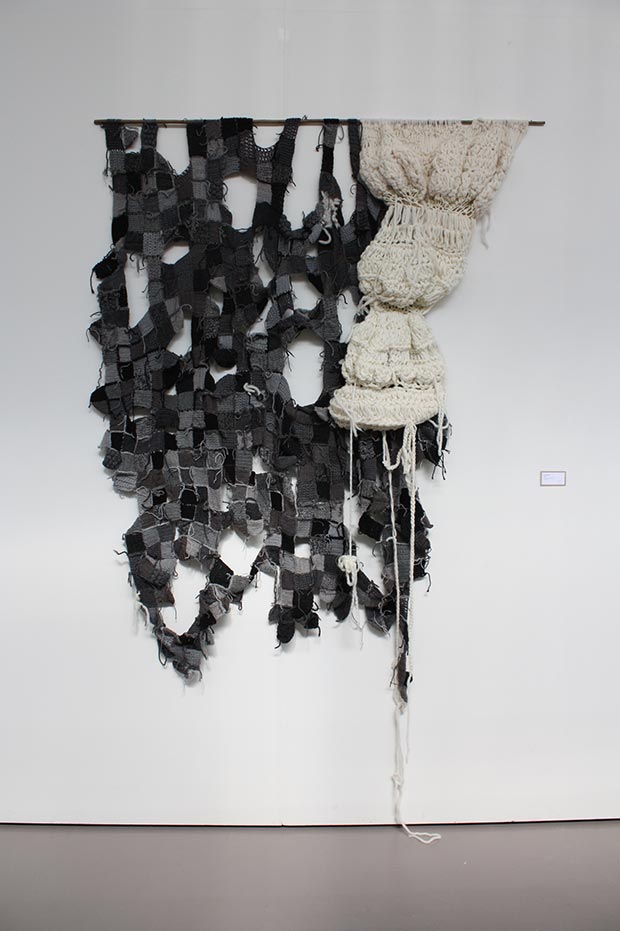 Sara Al Hadda / Untitled, 2013, crocheted and knitted yarn, 157x150 cm, installation view from the exhibition 'New Positions' at AB Gallery Lucerne / Courtesy of AB Gallery
In August 2013, we will be hosting Talal Al Zeid from Saudi Arabia and, in October of the same year, Khaled Hafez and Ahmed Badry, both of whom are from Cairo, Egypt. It will be interesting to see how our resident guests respond in their different ways to their new environment during their stay with us. Some artists choose to work in exactly the same way as they do back home, so that their artworks turn out to be no different to what they have produced up till then. Other artists prefer to develop projects for public places around the city of Lucerne. We are also curious to observe the degree of interest that the artists show in what is going on around them. Do they really want to meet fellow artists from Switzerland and visit their studios? How keen are the artists on getting together with collectors? How interested are they in extending their knowledge and discovering new things through such activities as visiting museums and attending exhibitions?
We are constantly urging our artists to make the most of their time in residence, to learn as much as they can, to open their eyes and see things new - and from a new perspective. Only through seeing and observing can they train their eye. But we do not put undue pressure on them. Ultimately, they can choose to do what they like. In this respect, we have witnessed very different approaches. Looking ahead, we are planning to have -and hope this can be realized- three or four studios attached to our gallery in Lucerne. This way, we will be able to make a major contribution towards promoting the cultural exchange of artists. We are also considering the possibility of advertising applications for our Artist in Residence program internationally and inviting a jury to judge the submitted projects.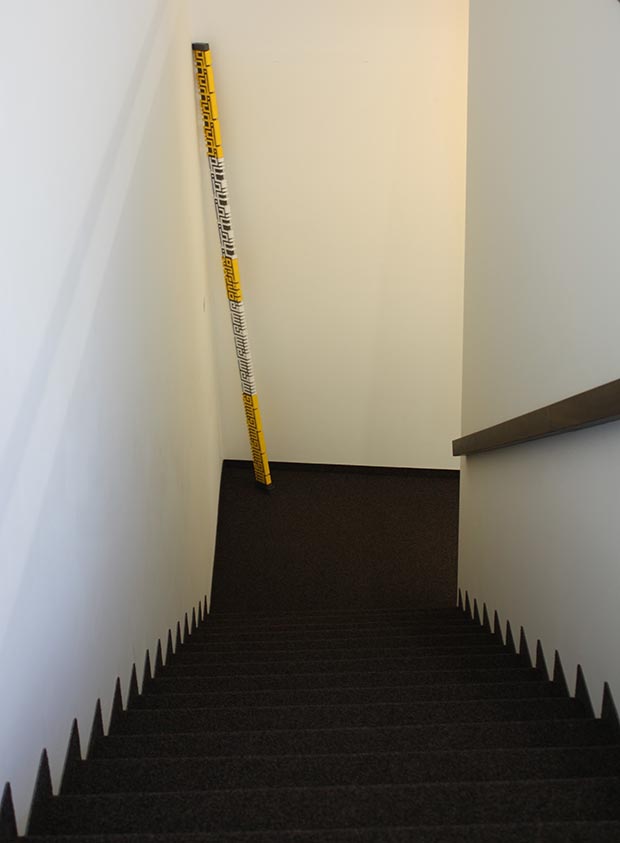 Hazem El Mestikawy / Installation view of the exhibition 'Extended Space' at AB Gallery Zurich / Courtesy of AB Gallery
Could you say a few words about the artists that AB Gallery represent?
We are aiming to achieve a long-term collaboration with the artists. To this end, we keep a large number of their works "in store" - ready for showing at any time. This "store" enables us to present artworks to potential clients throughout the entire year and remain active on the artists' behalf not only during the actual exhibition of their art. Establishing personal relationships with those in the art trade is very important to us. This said, even after more than 20 years experience of working in the art business we still find it is not easy to form partnerships with artists, since the expectations of young artists in particular are frequently unrealistic. In many cases they are impatient and reckon they can achieve success within two or three years – as if artists do not need more time to continue their development. It would be a very positive move if young artists could more frequently exchange ideas with experienced, internationally successful artists from the MENA region, and, in the process, gain greater awareness of how long these artists needed to achieve international recognition. This is "our daily credo" whenever we meet young artists - a lengthy and sometimes tiring battle.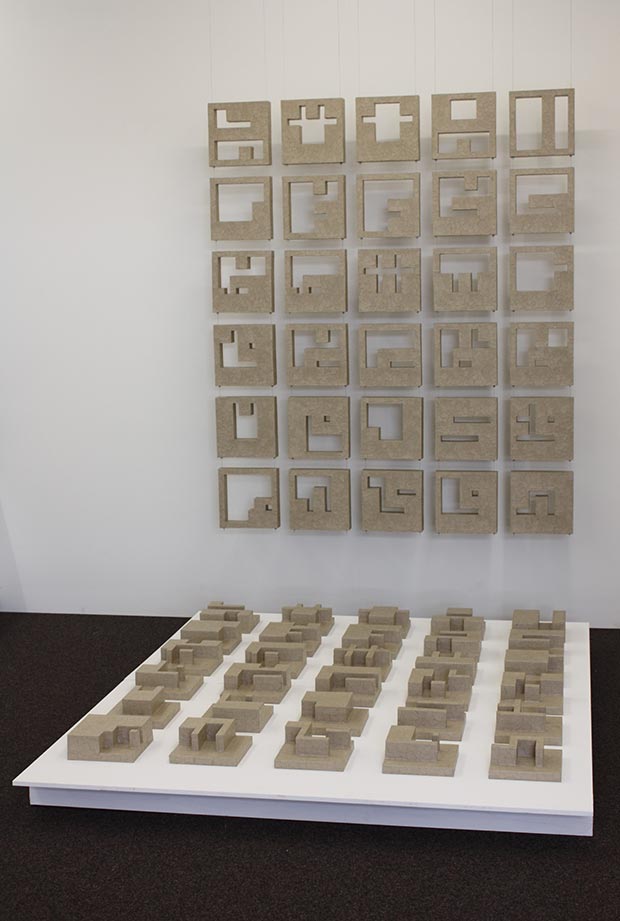 Hazem El Mestikawy / Installation view of the exhibition 'Extended Space' at AB Gallery Zurich / Courtesy of AB Gallery
Is it difficult to run a private art gallery? What are the challenges?
The relationship with artists is full of ups and downs. But at the end of the day, we sit in the same boat! The tense situation in Europe is all too tangible. If we did not enjoy working with artists as much as we do, we would have turned our energies to less complex activities long ago. However, our ongoing dedication to the task we have chosen means we are only too pleased to devote our attention to promoting cultural understanding. And in this context, the contemporary art of the MENA region provides us with an outstanding link to Europe and other cultural circles. Even though we realize that the way ahead will be fraught with obstacles, we will never give up hope that our activities will make a small – yet meaningful - contribution to improving understanding of cultural differences.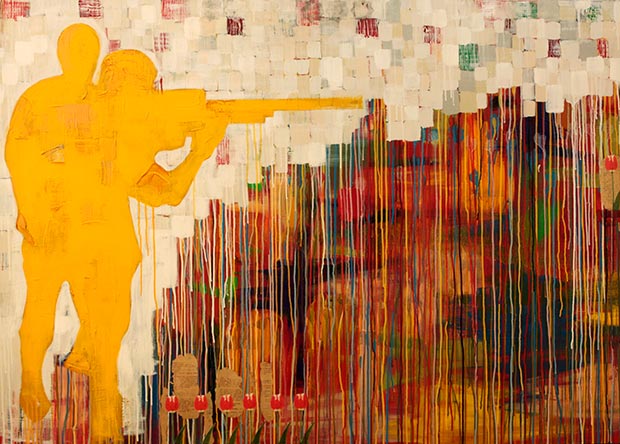 Khaled Hafez / Stockholm Sniper, 2012, acrylic on canvas, 180x120 cm / Courtesy of AB Gallery
It was a great pleasure meeting you and visiting your booth at Abu Dhabi Art. How do you perceive the emergence of new art centers in the Middle East, such as Dubai and Abu Dhabi? What are the benefits for a gallery to be present at their art fairs? How important are art fairs for the networking and the connections with art collectors?
Art fairs act as a vital meeting point for important collectors, curators and representatives from museums. Without these fairs it would be impossible for an art gallery that operates internationally to receive adequate recognition. Every gallery would like to be represented at the most important art fairs in Basel, Miami, London, Paris, New York – and more recently, Hong Kong – but are acutely aware of how difficult this is to achieve. If accreditation of galleries to these art fairs is not possible, then selection at the many other fairs is not made any easier, given that there is bound to be a massive over-supply of applicants. Even the global players amongst the galleries face the problem that they cannot show the works of every artist whom they would like to present. The degree of acceptance at the art fairs of Dubai and Abu Dhabi is good. So this leads us to think they will gain considerably in importance over the coming years. The Hotel Madinat Jumeirah in Dubai with its unique flair and atmosphere has proved to be a wonderful location for the current art fair. Yet we have been hearing from European collectors that the status of art would probably be better served if the fair was held in a "more neutral environment." So it is likely that ART Dubai will not always take place at this venue - and that a satellite fair may need to try its luck elsewhere....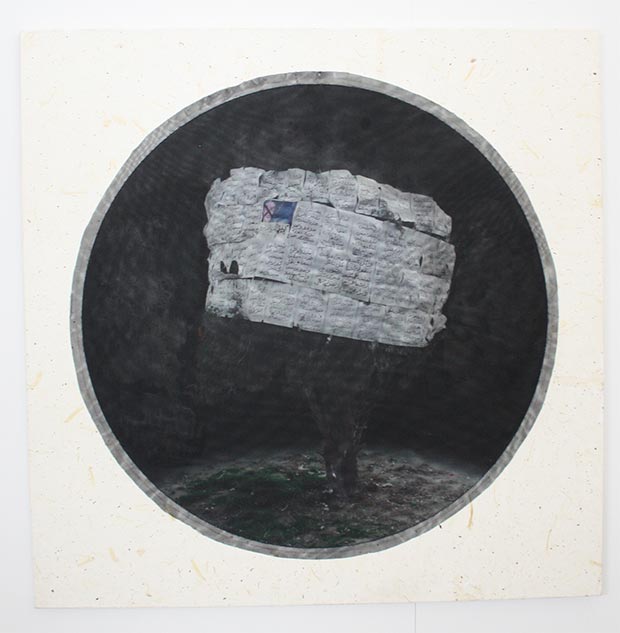 Mohamed Abouelnaga / Tree in Tahrir Square, from Cairo 11 series, 2012, mixed media on canvas, 150x150 cm / Courtesy of AB Gallery
Could you share the future plans of AB Gallery with our readers?
We are planning to extend our Artist in Residence program and, as a result, are very interested in finding partners and investors who are prepared to participate in our AB Gallery's ORYX FOUNDATION. The aim is to increase the support we can give to young artists from the MENA region. It would be immensely gratifying to gain, in particular, the backing of like-minded persons from the MENA region itself. There are museums that have been following our activities with artists from the MENA region from the very beginning and which are now showing a close interest in setting up exhibition projects with us – these are the exciting challenges that lie ahead of us in the coming years!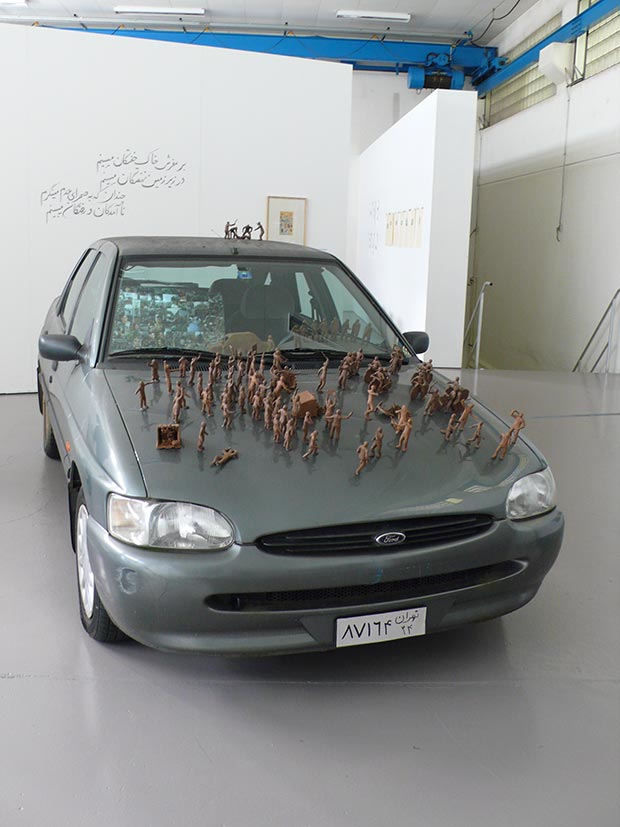 Myriam Schahabian / Limits of Control, 2010, Video installation, format variable / Courtesy of AB Gallery
Thank you so much for taking the time to share your thoughts with IAM. We wish you a lot of success in your future projects.