This is a very interesting visual study of Thuluth script by Fatima Al N. It shows how Islamic calligraphy has a major impact on artists in the Islamic world.
Fatima Al N., a graphic designer from Abu Dhabi explains her project:
"As an emerging Emirati artist, it is no doubt that the development of art has a major influence on young female artists. However our influences are mainly from western artists rather than influential artists from the Middle East. One of the most appreciated arts in the Islamic world is Islamic Calligraphy, which has been a major influence on many artists until this day. Islamic Calligraphy is one section from Islamic arts, it is definitely the most honored art form in the Islamic world. Based on script styles evolved in the chanceries of the Islamic world, it is an art that has been used not only to communicate but also to decorate and revive numerous two and three-dimensional artifacts. Islamic writing is a very controlled form, based on a long tradition of a proportional script dependent upon the width and slant of the point of a reed pen & the rhombic dot (nuqta). One of the most respected calligraphic scripts is Thuluth, it has enjoyed enormous popularity as an ornamental script for calligraphic inscriptions, titles, headings and colophons. Curved letters written with barbed heads characterizes it. The letters are linked and sometimes intersecting, this provocative cursive flows of ample and often complex proportions. Thuluth is known for its elaborative graphics and remarkable plasticity.
My task is to visually study Thuluth script to create a new typeface based on it. The intention is to adjust Thuluth script, intended for modern and contemporary script. Making it less complex with fewer ornaments. My objective is to make the script legible, applicable, simplified and readable. In addition making it suitable for body text as well as colophons. That is by adjusting the leading, proportions, depth and height, and open counters to closed counters, along with shortening the ascenders and descenders, whereas maintaining the opulence of Thuluth script, because it is used in the Holy Quran."
The presentation consisted of 3 different packages:
First package
Fatima Al N. designed a package envelope that represented each Isolated Arabic letter with the initial, medial and final position.
Second package
She designed 3 different bookmarks, one has the pattern inspired by Islamic ornaments, and the other two has script from the Holy Quran, that are related with the developed of calligraphy and education. These two bookmarks are also created from the letters I re-designed.
Third package
designed the 28 Arabic Alphabet Letters, like a deck of 'letters' withs its own package.
Each design is based on simplicity & clarity by bringing out the importance & beauty of each letter in the Arabic Alphabet.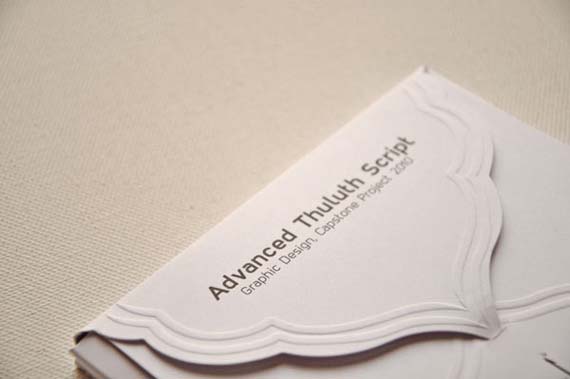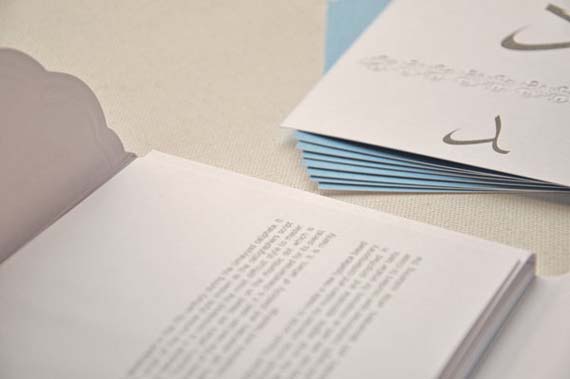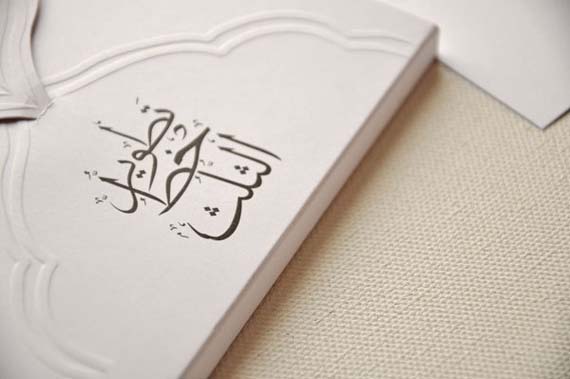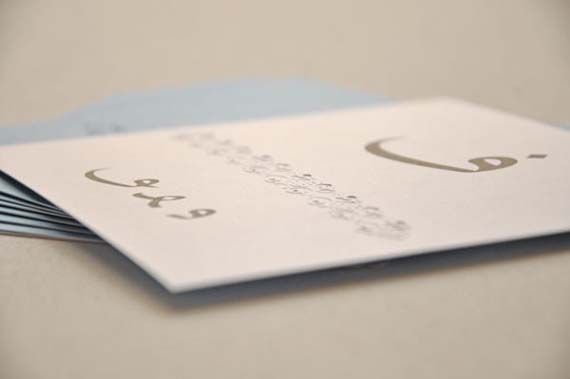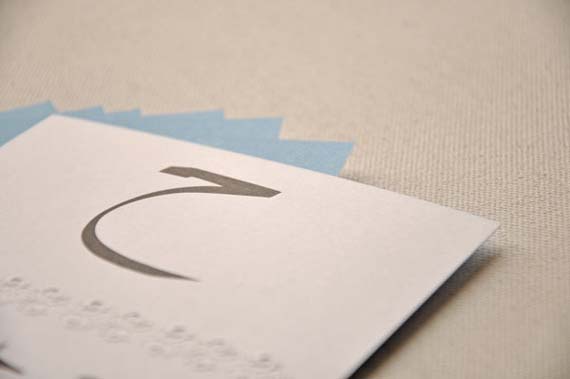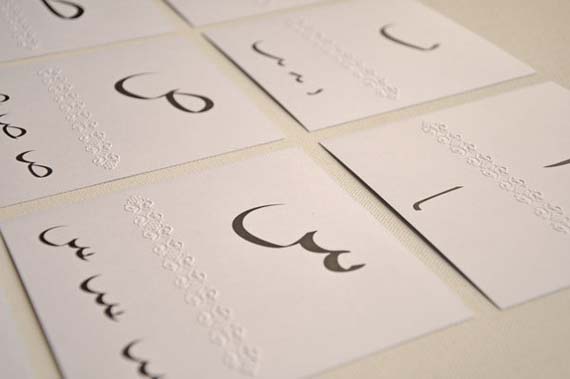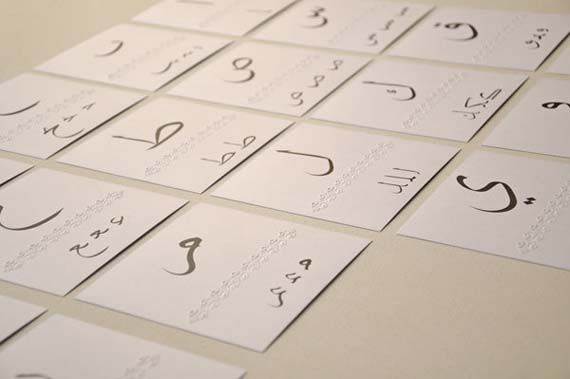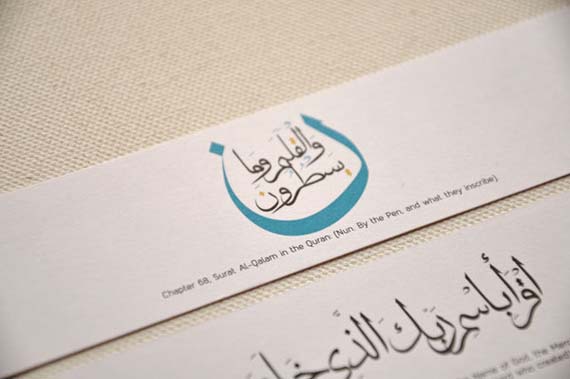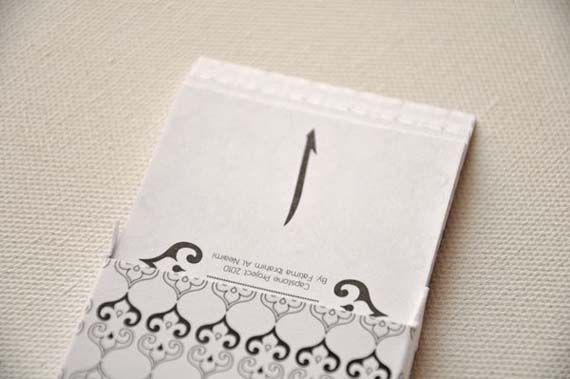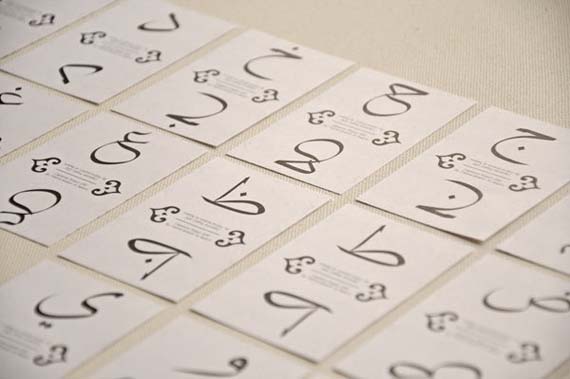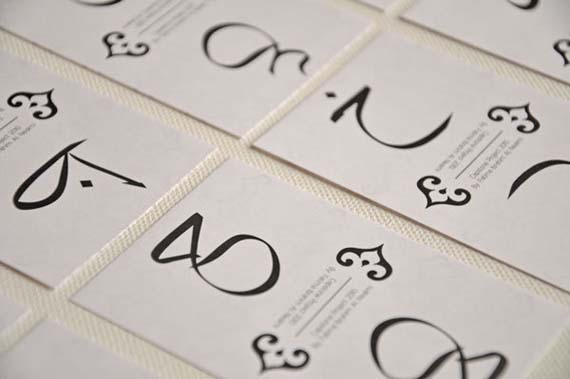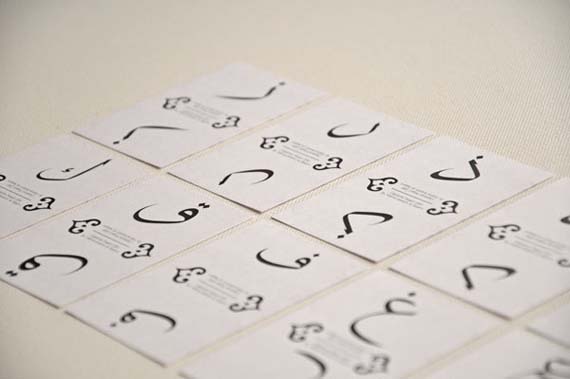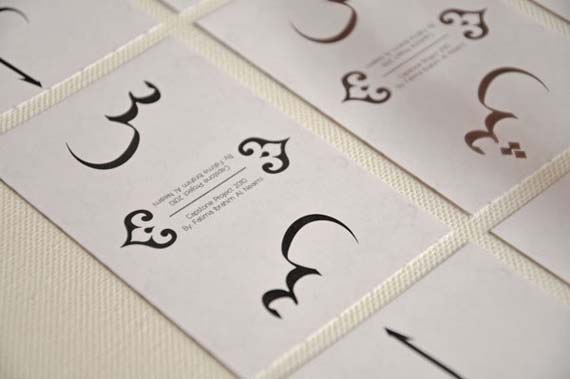 This poster demonstrates the guidelines & principles of Thuluth, Fatima Al N. re-designed: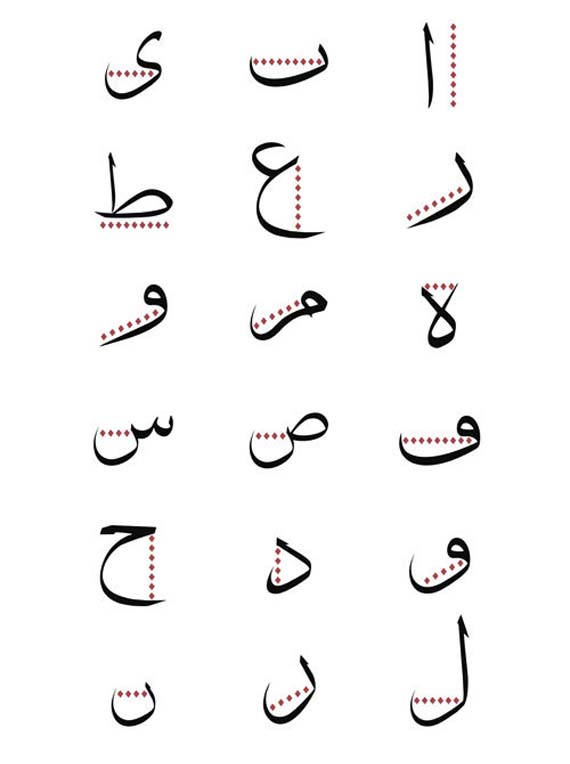 Source: http://www.behance.net/gallery/Capstone-Project/743411