14 new local and regional creative concepts join leading arts and cultural hub in Dubai
Alserkal Avenue announced the arrival of 14 new creative concepts and organisations as part of its expansion, bringing an exciting and diverse range of homegrown and international talent to the leading arts and cultural hub.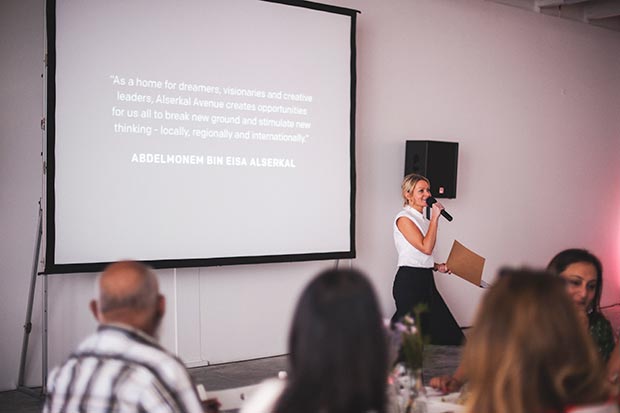 Vilma Jurkute, Director of Alserkal Avenue / Courtesy of Abbi Kemp, Alserkal Avenue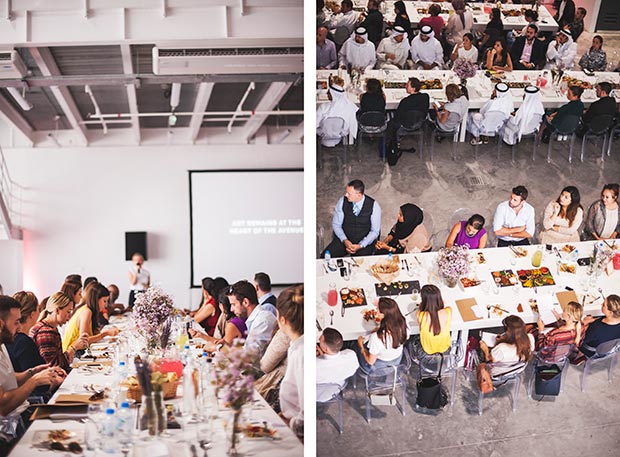 (L) Vilma Jurkute, Director of Alserkal Avenue / (R) Press Launch Announcement / Courtesy of Abbi Kemp, Alserkal Avenue
The 14 new creative spaces include a leading artist studio, unique fashion and design concepts, and culinary experiences. Building on the 15 concepts announced in March 2016, excitement about the identity of the creative concepts has been growing among Dubai's creative community since the expansion of Alserkal Avenue was announced in 2012. The new arrivals represent an important addition to the region's artistic scene.
Speaking at an event to introduce the new community members and inaugurate the new arts season, Abdelmonem Bin Eisa Alserkal, Founder of Alserkal Avenue, explained how the new additions to the community will add depth, flavour and new dimensions to the cultural landscape, saying, "Alserkal Avenue is a home for dreamers, visionaries and creative leaders who are looking to add to the cultural wealth of our region. I would like to pay tribute to our existing galleries, who have played a major role in our success. When we announced the expansion of Alserkal Avenue, we pledged that we would use this opportunity to break new ground and stimulate new thinking. Today, we welcome more inspiring enterprises that will add their own touches to the ever-developing Alserkal story."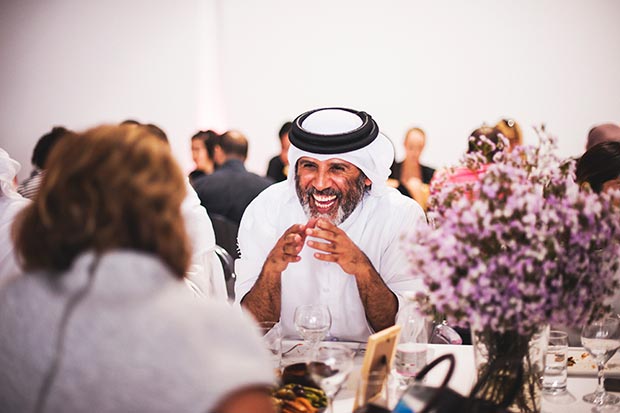 Abdelmonem Bin Eisa Alserkal, Founder of Alserkal Avenue / Courtesy of Abbi Kemp, Alserkal Avenue
Abdelmonem Bin Eisa Alserkal, Founder of Alserkal Avenue and Sunny Rahbar, Owner of The Third Line / Courtesy of Abbi Kemp, Alserkal Avenue
Among the new arrivals is the first artist's studio to become part of the Avenue. Renowned Dubai-based artist eL Seed is set to open a concept space where he will produce and showcase his work. "The energy of Alserkal Avenue is inspiring and infectious. The new studio space is an incredible opportunity for me, and I can't wait to see what the new extension will bring to Dubai's art and culture scene."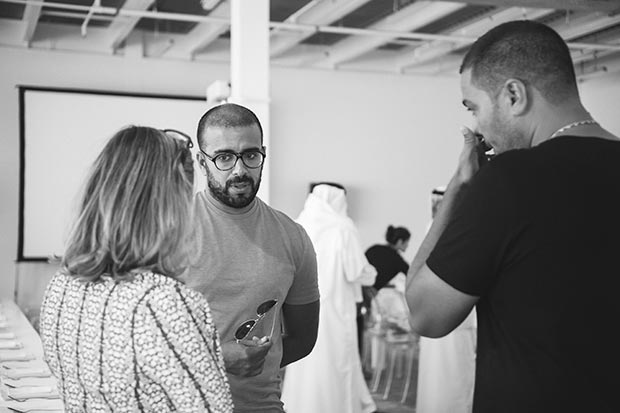 Dubai-based artist eL Seed / Courtesy of Abbi Kemp, Alserkal Avenue
A number of new galleries will also join in the current lanes of the Avenue. These include 1x1 Gallery, which celebrates two decades of presenting modern and contemporary Indian art in the UAE; Elmarsa Gallery, which will showcase modern and contemporary art by the most influential 20th and 21st century artists from North Africa; and, ap&p (Art Print & Production), Dubai's first dedicated fine art print, framing, merchandise production and finishing studio.
Vilma Jurkute, Director of Alserkal Avenue said: "The initiatives we've announced today were chosen to be part of our curated community because of their commitment to creativity and their extraordinary vision. As homegrown initiatives, they are truly commendable, employing local talent and reaching out to the local community in conjunction with Alserkal Avenue's existing regional and international galleries."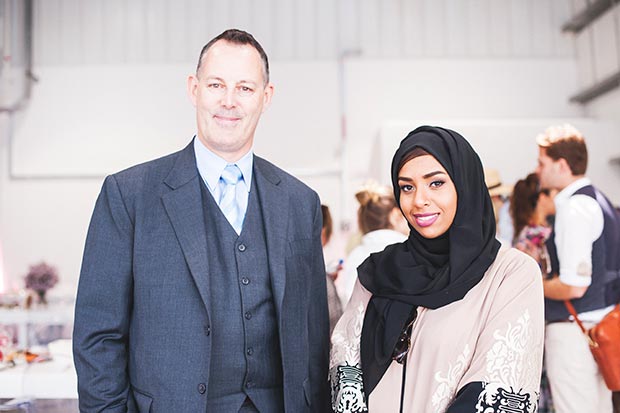 Darrel Guest (L) and Shaikha Al Muhairy (R), Crave, General Manager (L) and Owner (R) Alserkal Avenue / Courtesy of Abbi Kemp, Alserkal Avenue
For visitors looking to take home examples of exciting contemporary culture, the expansion will include a number of retail and fashion concepts driven by cultural entrepreneurs. These will include The Flip Side, the region's destination for all things vinyl; The Jewel Teller, a workshop and design studio with an incorporated gallery; CHI-KA, which will house a kimono gallery-shop, and rotating kimono and art exhibits; and Atelier 68, a boutique destination offering handmade accessories for men alongside the exhibition and retail of iconic cars from a private collection. A range of design concepts will also join Alserkal Avenue, using it as a springboard to share their vision across the UAE and the wider region. These include The Odd Piece, a furniture gallery that creates a seamless dialogue between vintage and modern, and Ikon House, a globally-recognised lifestyle retail concept that fuses original designs with cutting-edge technology.
While the Avenue retains its strong focus on contemporary art, the expansion will provide a home and support for handpicked ventures that are bringing something new to the region. Four new food and beverage concepts will also join the Avenue. Among them will be Hapi, a holistic lifestyle brand combining an all-day diner with a movement facility that aims to inspire the community to live happier lives through good food and mindful exercise. It will be joined by Nightjar, a factory and kitchen dedicated to the art of specialty coffee roasting. The F&B concepts will be rounded out by an artisanal chocolate factory that will give visitors a chance to view the production process, and Crave, a modern, social food concept.
The first phase of openings will take place in November 2015, with further launches and maiden exhibitions slated for January and March 2016.