A Sotheby's Selling Exhibition of Contemporary Art From the Caucasus, Central Asia, Iran and Turkey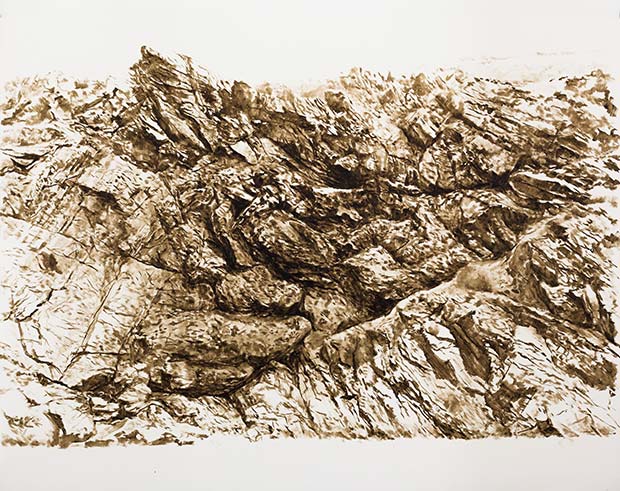 Murat Akagündüz / Untitled, 2011 / Courtesy of Sotheby's
Sotheby's London is delighted to announce At The Crossroads 2: Contemporary Art from Istanbul to Kabul, an innovative selling-exhibition bringing contemporary art to London from across the Caucasus, Central Asia, and the Middle East – in some cases for the very first time.
Following the success of last year's inaugural exhibition At The Crossroads: Contemporary Art from Caucasus and Central Asia (March 2013), the geographical reach of the second instalment has been expanded to include top-end contemporary art from Afghanistan, Iran and Turkey. All in all, some 50 works by both well-established and emerging artists – some of whom have scarcely been exhibited in the UK before - will be showcased at Sotheby's in London from March 27 to April 2, 2014.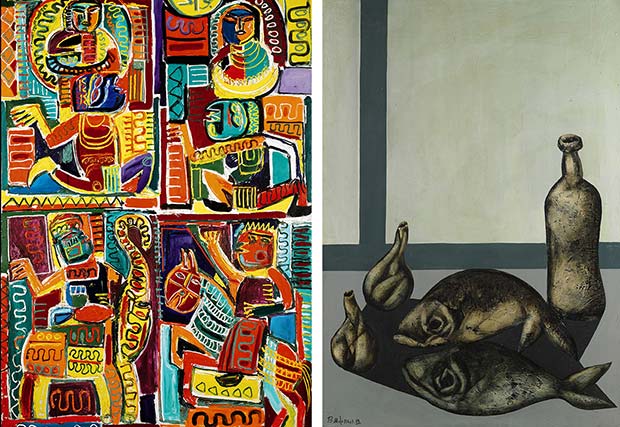 Left: Javad-MirJavadov, Islam, 1985-1986 / Right: Bahman Mohasses, Untitled, oil on board, 1969 / Courtesy of Sotheby's
Jo Vickery, Senior Director and Head of Sotheby's Russian Art Department in London said: 'The vibrant art scene in this region is too often overlooked by the international art world. It's a fascinating area to explore with flourishing art institutions, galleries and new artists and collectors emerging all the time. By showcasing these artworks in London we're aiming to raise the profile of the artists on an international stage and to connect them with art connoisseurs and collectors alike. We're very much looking forward to seeing how they are received.'
Artists from the following countries will be represented at the exhibition: Afghanistan, Armenia, Azerbaijan, Georgia, Iran, Kazakhstan, Kyrgyzstan, Turkey and Uzbekistan.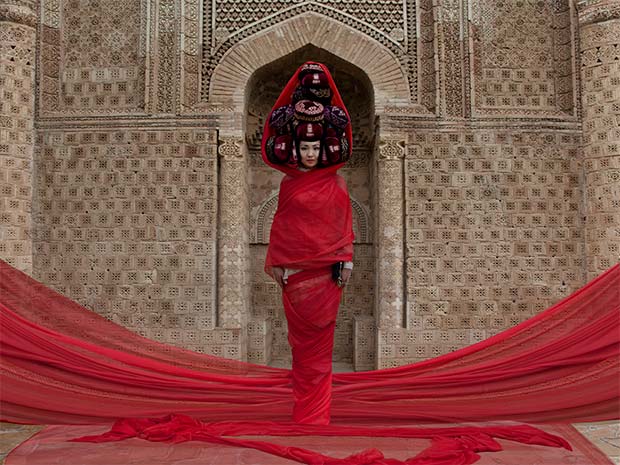 Almagul Menlibayeva / Red Butterfly, 2012 / Courtesy of Sotheby's
Spanning a vast and fascinating geography, At The Crossroads 2 will explore the relationship between this diverse group of contemporary artists and examine how their shared political and cultural past has influenced the art being produced in the region today. While the turbulent socio-political changes of the 20th century and the disintegration of the USSR has dramatically influenced artistic production, the contemporary identity of the region also stems from a rich history of artistic practices dating back to antiquity - from the production of delicate Persian miniatures and Azerbaijani carpets to Ottoman architecture, ancient Georgian frescoes, and Central Asian jewellery and crafts.