DOHA / The first single-artist exhibition at Mathaf, Arab Museum of Modern Art in Doha, Qatar - December 5, 2011 – May 26, 2012.
On the opening day of the exhibition, Cai will create a large-scale daytime explosion event, titled 'Black Ceremony'. Open to the public without charge on a 'first come, first served' basis, the work attempts to confront matters of life and death, spiritual homecomings, potential transformations of symbols and the relationship between different cultures. It promises to be a spectacular experience.
Photo above: Cai Guo-Qiang / Footprints of History, Image: Courtesy of the artist
Cai Guo-Qiang's first solo exhibition in the Middle East
His biggest since 2008, the show will include more than fifty works including sixteen newly commissioned pieces and thirty recent works and nine documentary videos. Saraab, ('mirage' in Arabic), will showcase the artist's diverse body of work, ranging from his signature gunpowder drawings to large-scale site-specific installations. Saraab is inspired by the history of the artist's hometown of Quanzhou, China, and relationships between China and the Arab world dating back to the ancient maritime Silk Road.
Highlights include:
• Homecoming, an installation of 60 rocks from Quanzhou, into which Cai has re-carved excerpts of Arabic inscriptions from the Qur'an and sayings of the Prophet Muhammad that are seen on the Muslim tombstones in his hometown.
• Fragile, a unique 18-metre long by 3-metre wide porcelain mural comprised of more than 480 individual panels, marking the first time Cai is incorporating porcelain on a large scale into his work with gunpowder.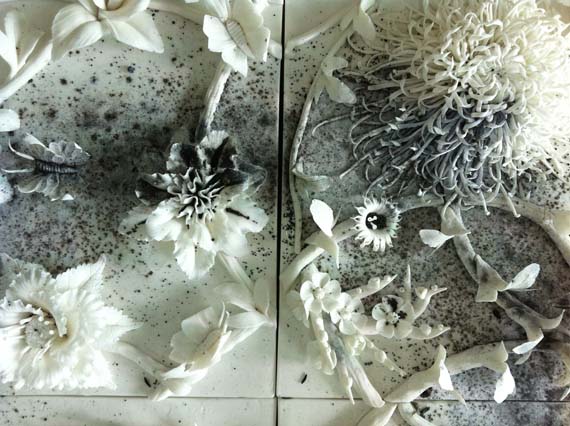 Cai Guo-Qiang / Fragile, Image: Courtesy of the artist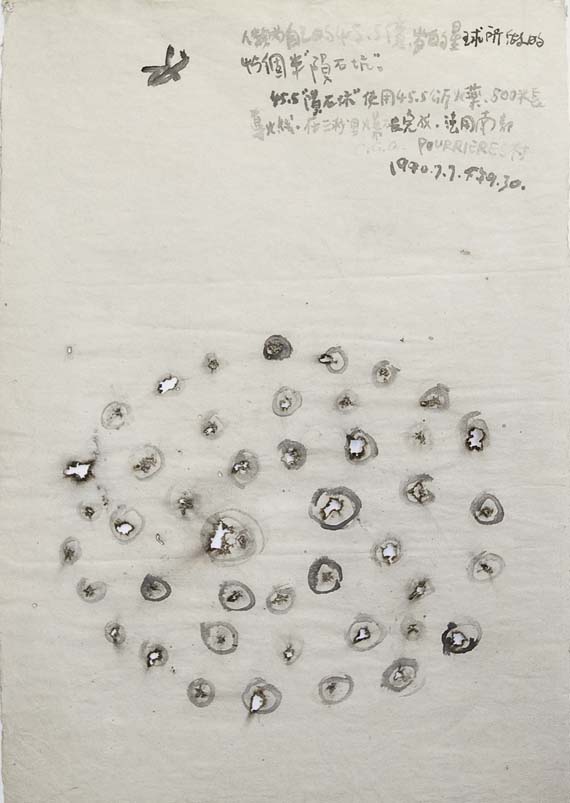 Cai Guo-Qiang / Craters, Image: Courtesy of the artist

The first institution of its kind in the region, Mathaf offers an Arab perspective on modern and contemporary art and supports creativity, promotes dialogue and inspires new ideas. The 5,500-square-meter (59,000-square-foot) Museum, located in a former school building in Doha's Education City, has a collection that offers a rare comprehensive overview of modern Arab art.