'Conceiving Space' reimagines traditional concepts of the 'spatial' in relation to boundaries and engagement
The Colombo Art Biennale (CAB) is the largest and most significant contemporary art manifestation in Sri Lanka. Established in 2009, CAB showcases contemporary art with an emphasis on Sri Lanka and the South Asian region.
The theme for CAB 2016, curated by Alnoor Mitha, is 'Conceiving Space', seeks to open up a paradigm of seeing, providing possibilities for creative production that engage with explorations of diverse senses of space. The Biennale will bring together 40 international artists including: Mithu Sen (Delhi), Pushpamala (Bangalore), Reena Kallat (Delhi), Faiza Butt (UK/Pakistan), Naiza Khan (UK/Pakistan), Ghada Khungi (Bahrain), Cristina Rodrigues (Portugal), Ruby Chisthi (US), Rajni Perera (Sri Lanka/Canada), Saskia Pintelon (Sri Lanka/Belgium), Priyantha Udagedara (Sri Lanka), Tracy Holsinger (Sri Lanka), Venuri Perera (Sri Lanka), S. P. Pushpakanthan (Sri Lanka) and Asvajit Boyle (Sri Lanka).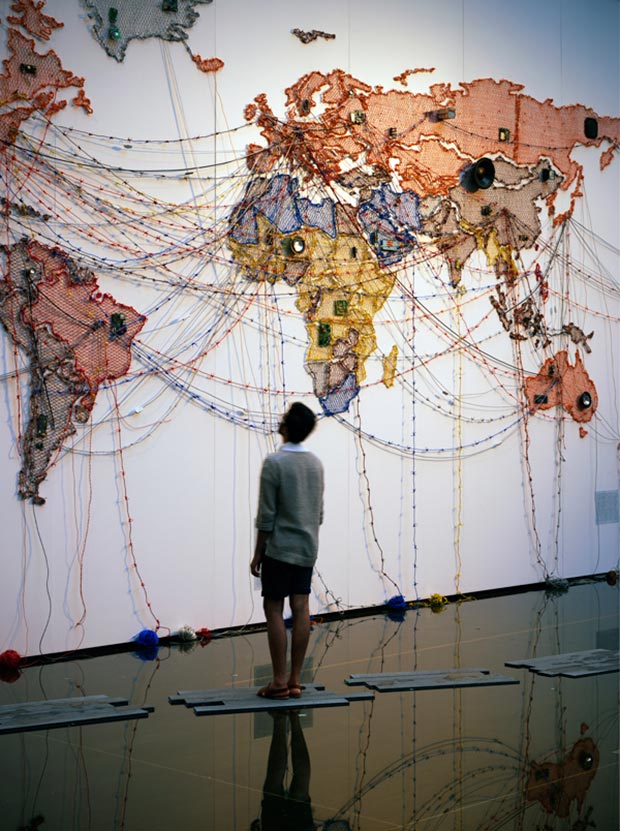 Reena Kallat, Woven Chronicle, 2015, Circuit boards, speakers, electrical wires and fittings, 10 min Single Channel Audio / Courtesy of CAB 2016
'Conceiving Space' reimagines traditional concepts of the 'spatial' in relation to boundaries and engagement; it demands a foray into space as public and private; space as protest; space as tangible and imagined; space as community, memory and legacy; space as architectural, conceptual, performative, temporal, spiritual, symbolic, intuitive and rhythmic; space as liminal and ritualistic; space as embodied and meditative, virtual and transcendent.
Integral to CAB's vision for 2016 is the establishment of dialogue between local and international artists, curator Mitha explains: "Artists are the conduits of engagement with each other and most importantly with their immediate audiences. We are increasingly living in a time that is dominated by political events that are transforming our globe, making it unsafe, creating a new paradigm that questions our humanity through conflict. However, artists bring a new light, a new wisdom that generates a genuine engagement with the visual narrative that encapsulates issues around space, memory, identity, place, and what I call the transformative architectural paradigm that brings a new experiential reality.

Asst . Prof . Dr. Alex Lehnerer, Bungalow Germania, 2014, At Venice Architecture Biennale / Courtesy of CAB 2016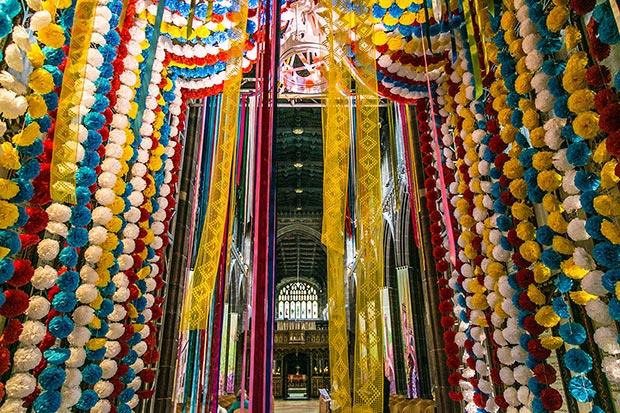 Cristina Rodrigues, The Queen, 2014, At Manchester Cathedral, England, Photo by REZAKIO / Courtesy of CAB 2016
My ultimate vision is to create a South Asian artistic Hub in Colombo that is inspirational - an artistic journey that captivates the imagination whilst exploring new ideas with young people, and with the local communities who live in Sri Lanka whilst welcoming international delegates. At the end of the day, art is transformative; it brings smiles to many faces and challenges the cerebral mindset."
CAB 2016 prioritizes community engagement and educational initiatives. Through multiple perspectives and approaches, these programmes survey a broad range of artistic media, considering artistic conceptions of space as alternatively a material environment, a historical experience, a lived reality, or as a sense of place. Participating artists include Studio Assemble (UK), Prof. Will Alsop (UK), Prof. Dr. Alex Lehnerer (Germany/Switzerland), Madelon Vriesendorp (The Netherlands), Mullegama Project (Sri Lanka), CoCA Collective (Sri Lanka), Jayne Dyer (Australia). Jean-François Boclé (France/Martinique), Cristina Rodrigues (Portugal), Mind Adventures (Sri Lanka) and Eva Priyanka-Wegener (Sri Lanka/Germany).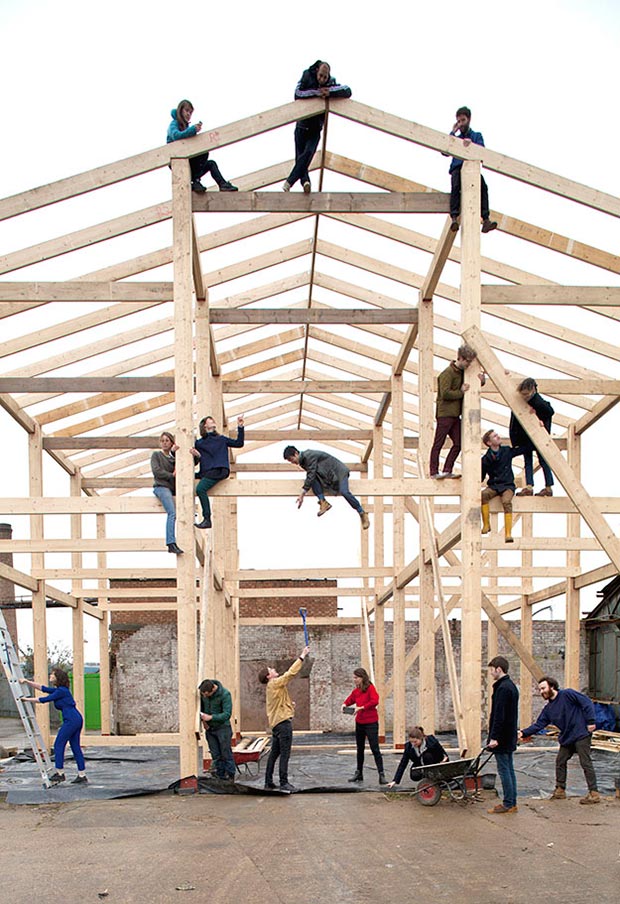 Studio Assemble, Yard House, 2014 / Courtesy of CAB 2016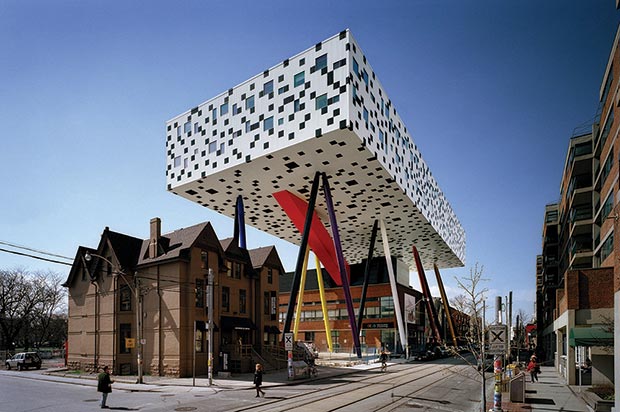 Prof. Will Alsop, OCAD University, Courtesy of Richard Johnson
CAB 2016 will be held at over ten different sites around Colombo including, Prana Lounge, The Old Town Hall, Cathedral of Christ the Living Saviour, Slave Island, Theertha Red Dot Gallery. Parallel events will also be held at Barefoot Gallery, Saskia Fernando Gallery & CoCA.