TEXAS, USA / 2nd Annual Juried International Exhibition of Contemporary Islamic Art is presented by The Islamic Art Revival Series, founded by Tasnim Ben Halim, Nadia Mavrakis and Hind Jarrah Executive Director of Texas Muslim Women's Foundation, at the Charles E Eisemann Center in Richardson, Texas in USA. The exhibition will run until September 28, 2013.
The Juror for the Exhibition is Dr. Nada Shabout. She is an Associate Professor of Art History and the Director of the Contemporary Arab and Muslim Studies Institute (CAMCSI) at the University of North Texas, USA. She is the Consulting Director of the Research Center on Arab Modernity at Mathaf: Arab Museum of Modern Art, Doha, Qatar.
33 artists are participating from USA, Canada, Pakistan, India, Bangladesh, Iran and United Kingdom with 47 pieces of art work on display. A full color catalog is also produced for the Exhibition.
Participating artists
Shafaq Ahmad, Salva Rasool, Karen Karlsson, Anna Chupa, Marian Bodart, Manal Deeb, Pedro Arieta, Sophia Sattar, Deborah Sibony, Anne Polashenski, Adam Williamson, Ronald Watson, Tamara English, Kelly Crosby, Shady Eshghi, Aniqa Fatima, Shiva Eini, Nadia Tiseo, Richard Henry, Farah Janjua, Afsha Azeem, Nida Banghash, Parisa Taghipour, Parvaneh Rajabinejad, Reyad Ghosheh, Claude Victor Boeltz, Mirza Mohamed, Saba Rasheed, Tasleema Alam, Lateefa Spiker, Rene Culler, Nadia Mavrakis and Peter Sanders.
Here are some of the photos from the opening reception: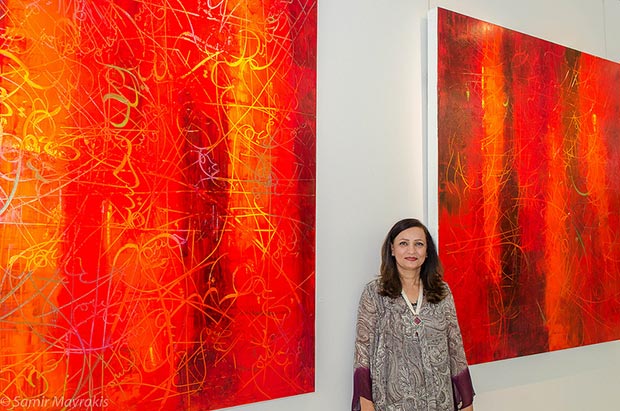 2nd Annual Juried International Exhibition of Contemporary Islamic Art / Shafaq Ahmed infront of her work / Photo by Samir Mavrakis / Courtesy of The Islamic Art Revival Series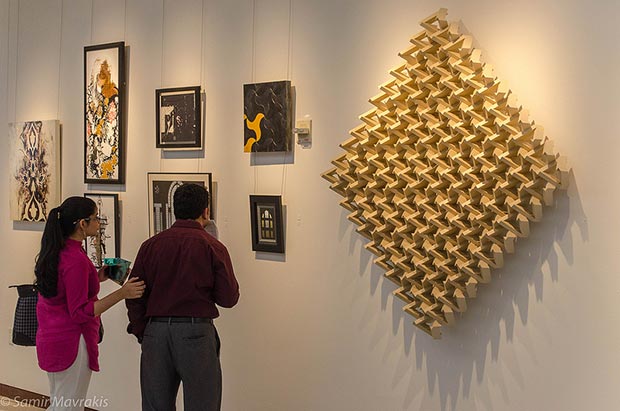 2nd Annual Juried International Exhibition of Contemporary Islamic Art / Photo by Samir Mavrakis / Courtesy of The Islamic Art Revival Series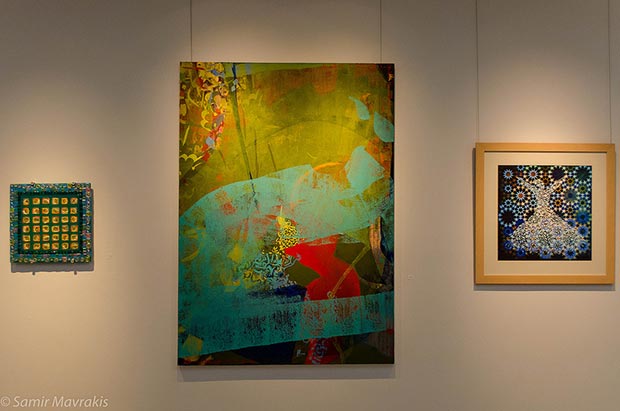 2nd Annual Juried International Exhibition of Contemporary Islamic Art / Photo by Samir Mavrakis / Courtesy of The Islamic Art Revival Series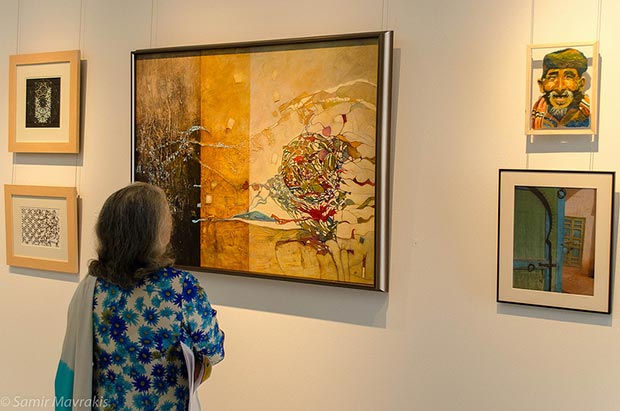 2nd Annual Juried International Exhibition of Contemporary Islamic Art / Photo by Samir Mavrakis / Courtesy of The Islamic Art Revival Series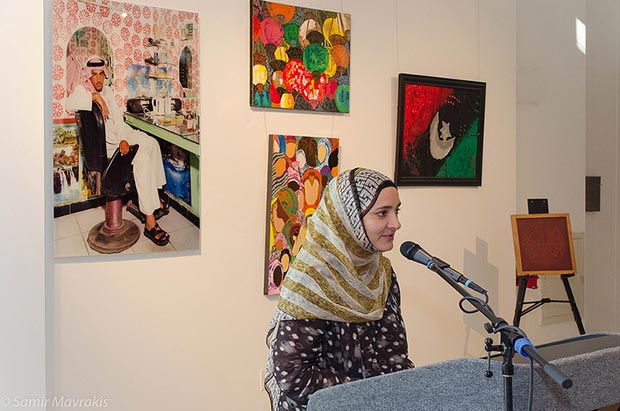 2nd Annual Juried International Exhibition of Contemporary Islamic Art / Photo by Samir Mavrakis / Courtesy of The Islamic Art Revival Series