73 galleries from 25 cities across more than 20 countries presented 1500 artworks
The 12th edition of Contemporary Istanbul (CI) ended on 17th September, having seen strong support from an international art audience of philanthropists, collectors and the public, strengthening the fair's vision for a continued collaborative cultural arena in Istanbul. Bringing together 73 galleries from 25 cities across more than 20 countries presenting 1500 artworks, the fair attracted a record number of over 80,000 visitors.
The week brought together leading art organisations in Turkey, and provided for an unprecedented cultural offering that attracted the largest ever international interest. This collaborative spirit is ever more important in creating a meeting point for discussion and establishing Istanbul as a key player and an influencer in contemporary art world conversations.
Galleries reported strong sales across the fair from the outset with newly participating Victoria Miro London selling Yayoi Kusama's work 'INFINITY NETS (SOTOA)' during the preview. Istanbul-based gallery Dirimart sold works (approx. $500.000) by Fahrelnissa Zeid, a pioneer of modern art in Turkey currently exhibiting at Tate Modern, London. Returning exhibitor Marlborough Gallery New York sold a major piece by Manolo Valdes, one of the most significant Spanish artists of the last century, 'Retrato con Marco', (approx. $380.000).
CI's next edition will take place between 13-16 September 2018, with a preview date of 12 September, bringing together once again leading contemporary galleries, artists and collectors from Turkey and around the world. CI successfully instigated 'A Week Full of Art' this year and September 2018 will see a wider and richer program to create another unique visual art scene within the city.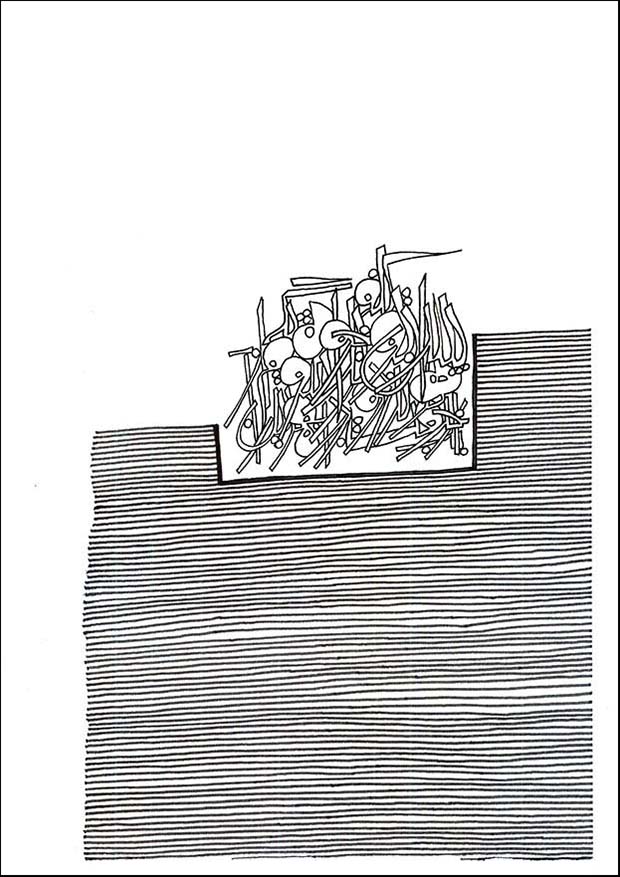 AB Anbari, Reza Abedini, Untitled No.34 from 36 series, Pen nibs and acrylic on paper, 28x38cm, 2012 / Courtesy of Contemporary Istanbul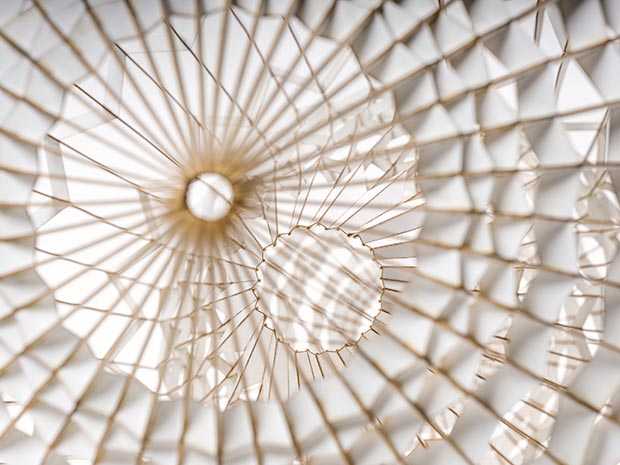 Dastan's Basement, Sahand Hesamiyan Nahankhane, maquette detail, Cardboard, Unique+1A.P., 103x53x53 cm / Courtesy of Contemporary Istanbul
CI Founder & Chairman Ali Güreli commented: "It has been great to instigate and witness the cooperation with important stakeholders at this significant artistic moment in Istanbul which has proven to be an amazing and unique time in Istanbul's cultural calendar. We were especially gratified to reach such a big international audience through the vast amount of visitors, both collectors and press alike, to this week full of art in Istanbul and to the fair itself. The presence of the fair in the city was emphasized and was felt throughout the city evidenced through the multitude of opening and events we had during the week. We aim to drive forward more collaborative initiatives in an effort to continue propelling Istanbul towards being an even stronger international player."
CI Director Kamiar Maleki further stated: "The fair has transformed over the past 12 years, showcasing an increasingly high quality and variety of work and building up to be one of the leading fairs in the world. There were many exciting new additions this year for the fair's 12th edition, such as the architectural design and CI Park by Tabanlıoğlu Architects, The Fifth Element outdoor sculpture exhibition and a wealth of new exhibiting galleries from around the world. In particular, our new exhibitors have enjoyed interacting with the international and local collectors at the fair and have had strong interest and sales."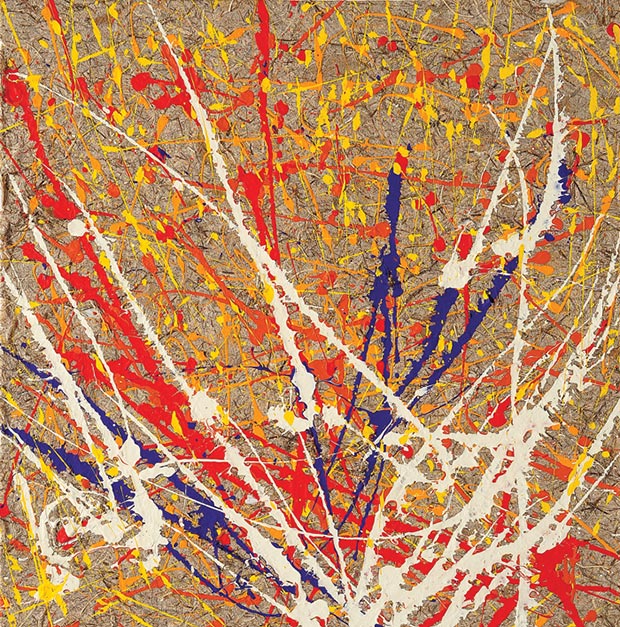 AB Gallery, Namgoong Won, Joy of Sharing, 45x45 cm, Mixed media, 2015 / Courtesy of Contemporary Istanbul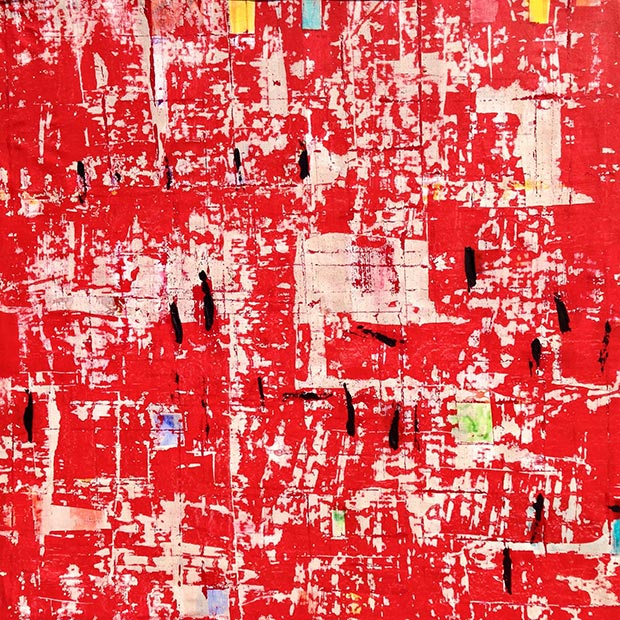 Merkur, Suat Akdemir, Untitled, Mixed media on canvas, 2017, 150x155 cm / Courtesy of Contemporary Istanbul
Glenn Scott Wright, Director, Victoria Miro, London: "We knew that with the ambition and passion of Kamiar Maleki behind it, Contemporary Istanbul would be a tremendous success and our expectations were more than met with a busy stand and exceptional interest from sophisticated and knowledgeable collectors. Joining forces with the Biennial to create an Istanbul art week was a very smart move, bringing a dynamic engagement and focus to both events and offering opportunities for International dialogue and exchange with the wider art community."
Anna Laudel Contemporary, Istanbul: "This was our fourth time at the fair and we are very happy with the enthusiastic crowd and the result. We have met many local and international collectors and artists; the fair has been very effective for our business and networking."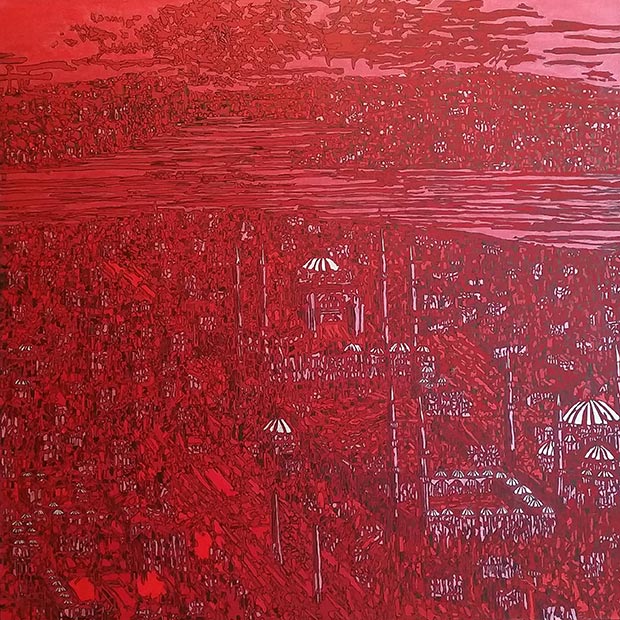 Olcay Art, Devrim Erbil, Istanbul, Red, 2013, Oil on canvas, 125x125 cm / Courtesy of Contemporary Istanbul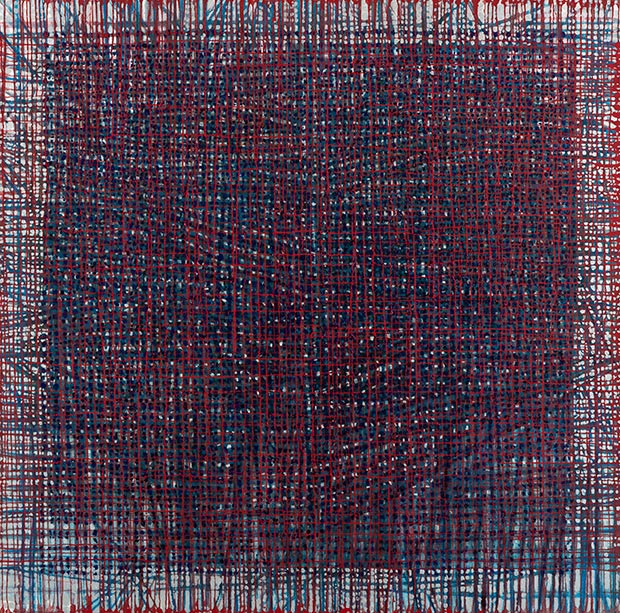 Olcay Art, Devrim Erbil, Poetic anstraction, Coral, 2013, Oil on canvas, 150x150 cm / Courtesy of Contemporary Istanbul
Galeri 77, Istanbul: "We are very pleased to have seen a deeply enthusiastic crowd at Contemporary Istanbul, which we attended for the 8th time this year. Not only artists and their artworks we exhibited attracted great attention this year, but we also had the opportunity to meet many local and international collectors, galleries and young artists who we can collaborate with in the future so in terms of networking, it was a very successful organisation."
Natalya Andakulova, Founder, Andakulova Gallery, Dubai: "Contemporary Istanbul was a very successful event. We would like to congratulate the team for a job well done. We are very proud to be one of the exhibitors in this prestigious art fair."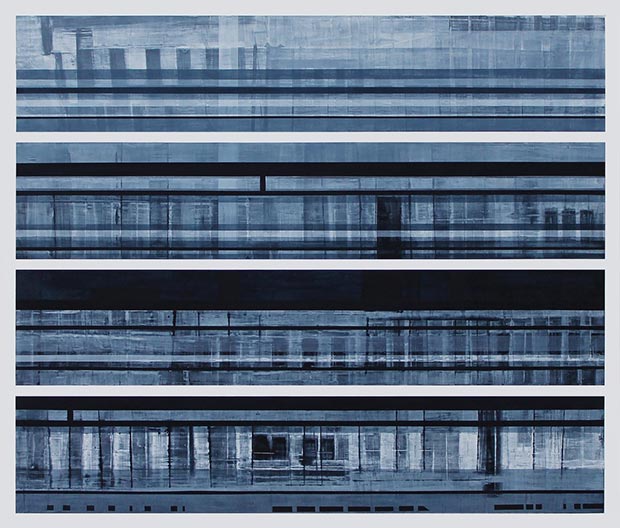 Galeri Miz, Irfan Donmez, Memory Mind, Acrylic on canvas, 130x150 cm, 2017/ Courtesy of Contemporary Istanbul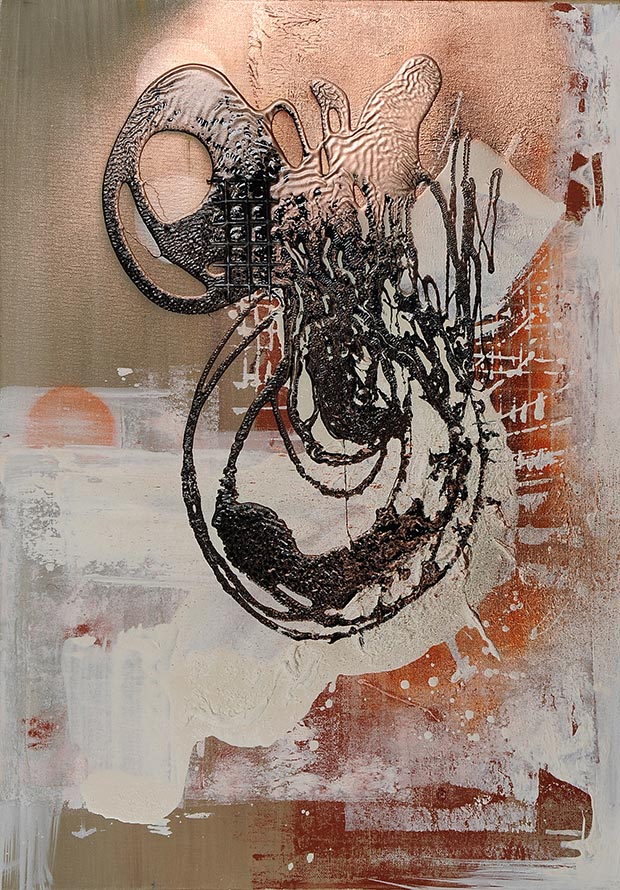 Galeri Binyil, Deniz Orkus, Untitled, Mixed media, acrylic on wood, 70x50 cm / Courtesy of Contemporary Istanbul
Mark Hachem, Founder, Galerie Mark Hachem, Paris: "CI 2017 was a beautiful edition, we were happy of our collectors' feedback concerning our established and emerging artists. Emre Yusufi's art was appreciated by our collectors with many acquisitions for his work."
Mila Askarova, CEO & Founder, Gazelli Art House, London: "It was great to be back in Istanbul, and to take part in Contemporary Istanbul for the first time this year. Having reopened our remodelled gallery space in Baku, we hope to continue growing on the local and regional collector base both through the fair and during the year. The dynamic nature of the fair has made us very hopeful for the future editions and look forward to taking part and supporting the art scene further."