DUBAI / Conversations at Alserkal Avenue was initiated last year when the art world professionals joined the efforts to raise awareness and funds in partnership with Emirates NBD for the children with special needs of Manzil School through exhibiting their art works in a professional context for the first time. The unique stories about each piece from young artists touched the hearts of many and enabled the audience to join a conversation through visual arts
Following the monumental success, the project is returning this year on May 6 from 19:00 to 21:00 at FN Designs in Alserkal Avenue, enabling young artists to exhibit new works and invite arts community to continue the dialogue and support for the school of Manzil through the silent auction. This year the works were selected with the help of the artist Mohammed Kazem and founder/director of FN Designs, Sheikha Wafa Hasher AlMaktoum, who also welcomed the project to her gallery space in Alserkal Avenue. 'This initiative developed a new platform for exchange through visual arts and raised awareness for other institutions alike to introduce art as a part of their educational program, naturally we were happy to welcome this exhibition to FN Designs' said Sheikha Wafa Hasher AlMaktoum.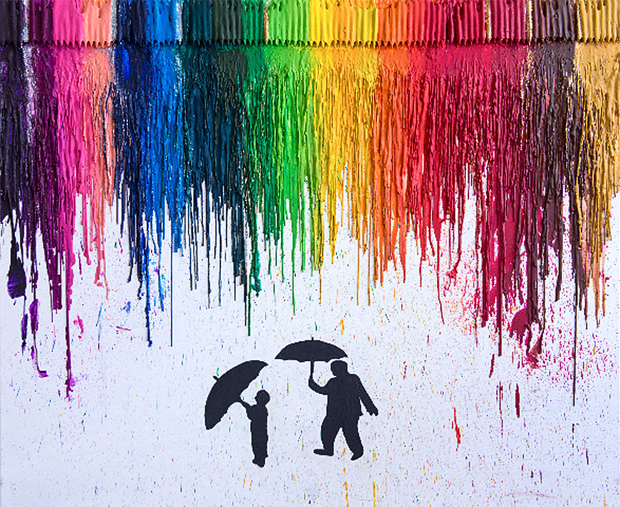 Mohammad Chandra, Happy Rain / Courtesy of Alserkal Avenue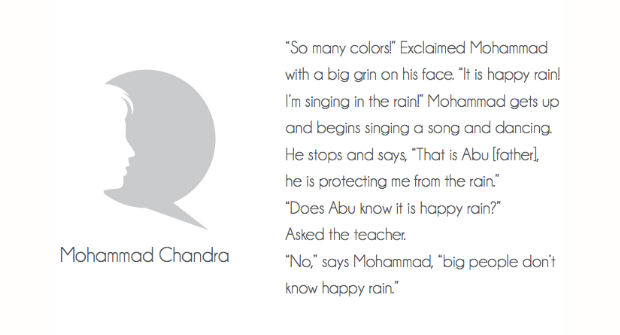 The exhibition will run until May 23rd featuring twenty artworks, all starting at 5500 AED for the silent auction on the evening of May 6, with all proceeds going to Manzil School. The night will also feature exhibition opening, a performance by the children, live music by the Fridge and most importantly conversations. All community is invited to be a part of this initiative and contribute their support.
It is vital to support such initiatives, as the developer of Alserkal Avenue and the Patron of the Arts, Mr. Abdelmonem Bin Eisa Alserkal has expressed 'The monumental success of Conversations at Alserkal Avenue reflects the limitless possibilities we can do as a collective to help raise awareness and funds for visual arts programmes across schools of special needs, such as Manzil. It will only grow in the years to come.'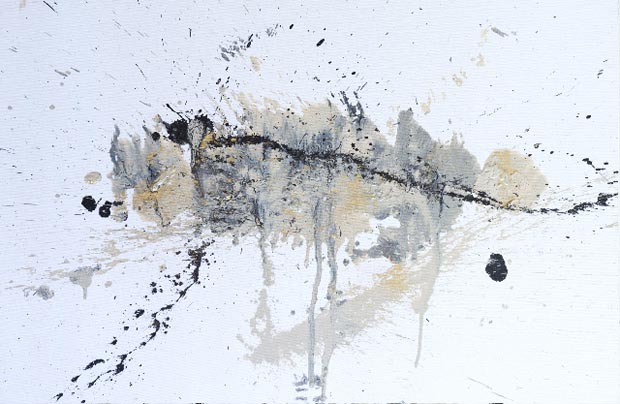 Fuad Mahmood, Hayena / Courtesy of Alserkal Avenue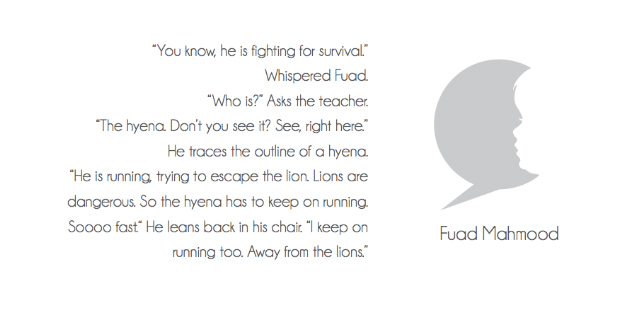 Manzil School of Special Needs is located in Sharjah since 2006, which currently has 40 students of 9 nationalities. A school that teaches its students independence, and incorporates art activity as means of self-expression for the individuals between 5 and 30 years of age. Conversations at Alserkal Avenue emphasizes on the importance of visual arts as a part of the curriculum within the schools of special needs and serves as a platform to raise awareness and encourage institutions alike to follow the example of Manzil.
Interviewed artists about their work, seemed to all dwell on the theme of 'happiness', as Dr. Ayesha Saeed Husaini, the Director of Manzil school further describes 'There is so much to learn from these young artists, unconditional love and acceptance of self is something many of us would spend endless hours and resources to gain. And yet these little artists who the world might see as children 'with special needs' are happy and content, seeing themselves as sources of joy…'