Phil Pasquini, an award winning photojournalist, has travelled across the country for the past several years in his quest to visit and record firsthand each of these uniquely American buildings making 'Domes, Arches and Minarets' a one-of-a-kind record of this little-explored subject area of American architecture.
There are books that can certainly surprise us with the subject. Have you ever thought about how the certain elements of Islamic architecture left a mark in American architectural tradition?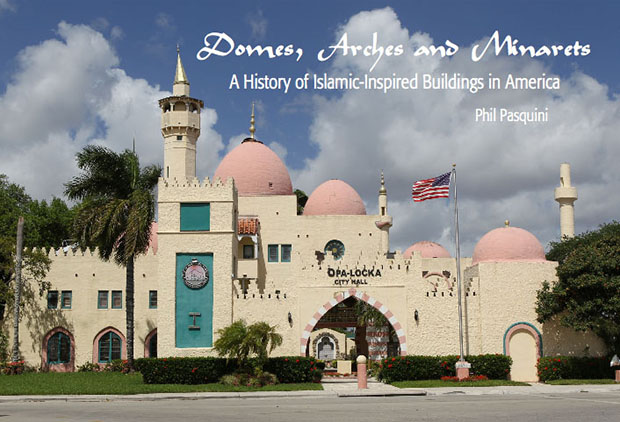 The cover of the book. Opa-Locka City Hall. Opa-Locka, Florida / Photo by Phil Pasquini
The book 'Domes, Arches and Minarets - A History of Islamic-Inspired Buildings in America' explores the architectural and aesthetic impact of various historical styles of Islamic architecture in the residental and religious architecture of American cities, from the mid-18th century until today.
The rich Islamic architectural elements have been beautifully designed and incorporated into various buildings, but some of them were mainly trendy attempts, especially in the second half of the 19th century and early 20th century, when 'Pseudo-Moorish' style was very popular in the U.S. and Europe. Readers are introduced to a very significant architectural accomplishments with proper and innovative interpretations of Islamic architecture, but also to some utterly banal representations of consumeristic psychology and a social exhibitionism.
With 132 original color photographs accompanied by the history and description of each building, this noteworthy book also discusses the origins, influences and inspiration for these buildings that have had a profound effect on the very colorful architectural palette of North America.
Many of the buildings depicted were designed by some of America's most famous national and regional architects, including Leopold Eidlitz, Samuel Sloan, Richard Morris Hunt, Louis Sullivan, James Francis Dunn, Arthur and Nina Zwebell, Timothy Pflueger, Frank Lloyd Wright, brothers Carl and Robert Boller, Minoru Yamasaki and Philip Johnson.
Here are some of the examples from the book: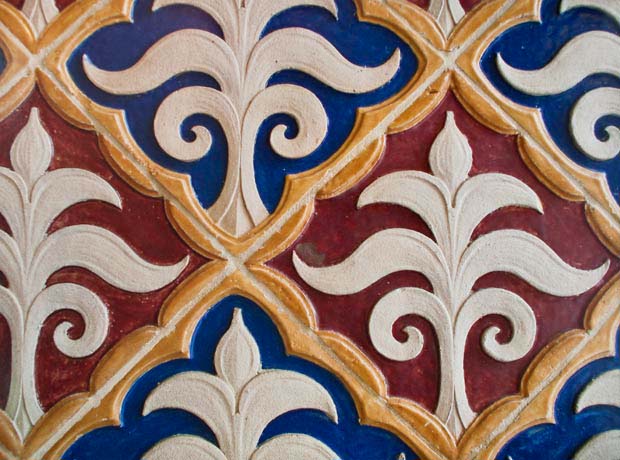 Tile wall, Almas Shrine Temple. Washington, D.C. / Photo by Phil Pasquini
Central Synagoge, New York, 1872. Architect: Henry Fernbach. Moorish Revival, National Historic Landmark (1975) / Photo by Phil Pasquini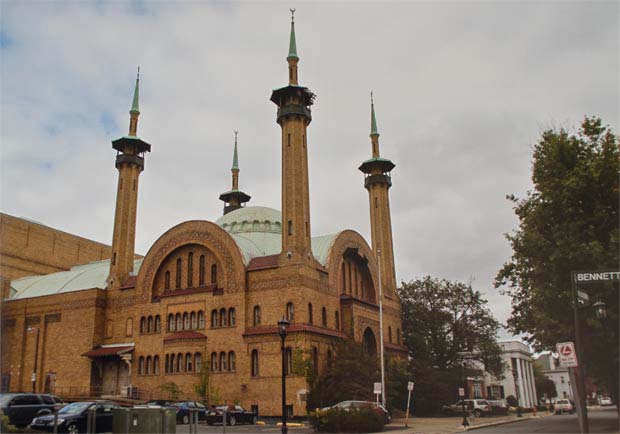 Irem Temple Mosque, Wilkes-Barre, Pennsylvania 1906-1907. Architects: Fred Olds and F. Willard Puckey. Byzantine, Moorish Revival, National Register of Historic Places (1985), River Street Historic District / Photo by Phil Pasquini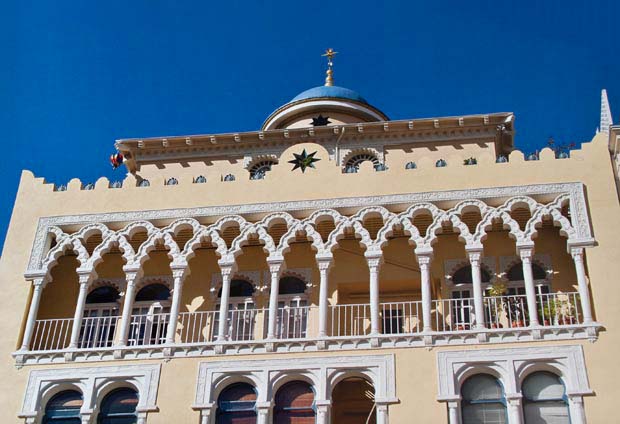 Alhambra Apartments, San Francisco, California, 1914. Architect: James Francis Dunn. Moorish Revival / Photo by Phil Pasquini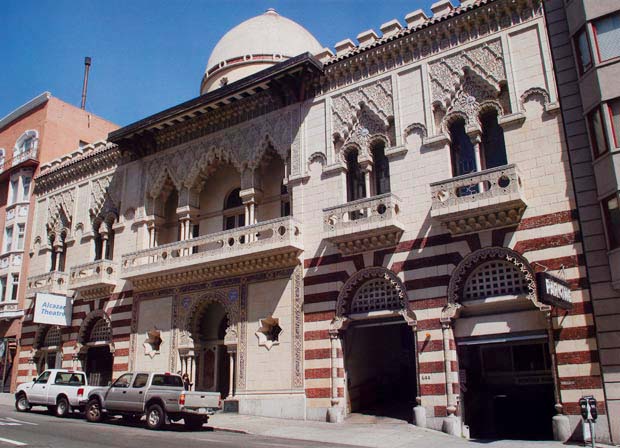 Islam Temple, Alcazar Theater, San Francisco California, 1917. Architect: Thomas Patterson Ross. Moorish Eclectic , San Francisco Historical Landmark #195 / Photo by Phil Pasquini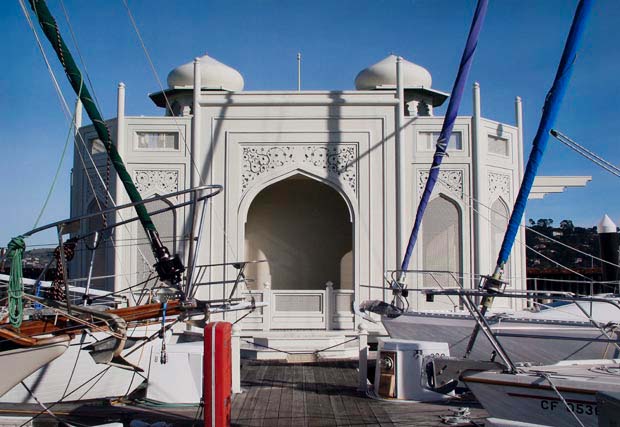 Taj Mahal Houseboat, Sausalito Yacht harbor, Sausalito, California, 1970s. Designers: Charles Porter and Robert Steinwedell. Mughal Fantasy / Photo by Phil Pasquini
Book Details
Publisher: Flypaper Press; 1st edition (2012)
This book is a must-read for anyone interested in Islamic studies, architecture, history or Americana.