Sculpted by world-renowned artist Jason Hackenwerth, the installation 'Skyward' is on view in the Souk Atrium (The Dubai Mall) until end of March
Suspended from the apex of the awe-inspiring Souk Atrium, 'Skyward' is artist Jason Hackenwerth's most recent creation. Hand-sculpted using nearly 20,000 latex balloons, the monumental 18-metre spiral rotates downward in a breathtaking ombré gradient from brilliant yellow to shocking red. As massive as it is light, the art installation turns freely, in a constant ethereal dialogue with the movements of air.
The site-specific installation was inspired by the sublime qualities of the Souk Atrium's architecture, urging the artist to explore themes of human aspiration and audacity.
Jason Hackenwerth / Courtesy of The Dubai Mall
"Skyward can be interpreted as a poetic expression of humanities urgent dream of ever greater heights in all things… and of the dynamic ways in which we achieve it," said Jason.
The exhibition reflects Emaar's broader aspirations to inspire creativity and capture imaginations by bringing art to the communities it serves. Emaar's vast art portfolio boasts over a thousand works on display throughout its properties. Scheduled to be on display for two months, the exhibition reaffirms The Dubai Mall as a venue for art.
Jason's work has been exhibited in some of the world's most important museums and galleries including the Solomon R Guggenheim New York, The Victoria and Albert Museum London, The 51st Venice Biennale, Art Basel Miami Beach, and the National Museum Scotland among many others. Although his work is commonly exhibited in museums and art-fairs, the artist is keen to exhibit outside the context of art institutions. Accessibility plays a large role in Jason's work; who often describes the work as a "gateway" for art.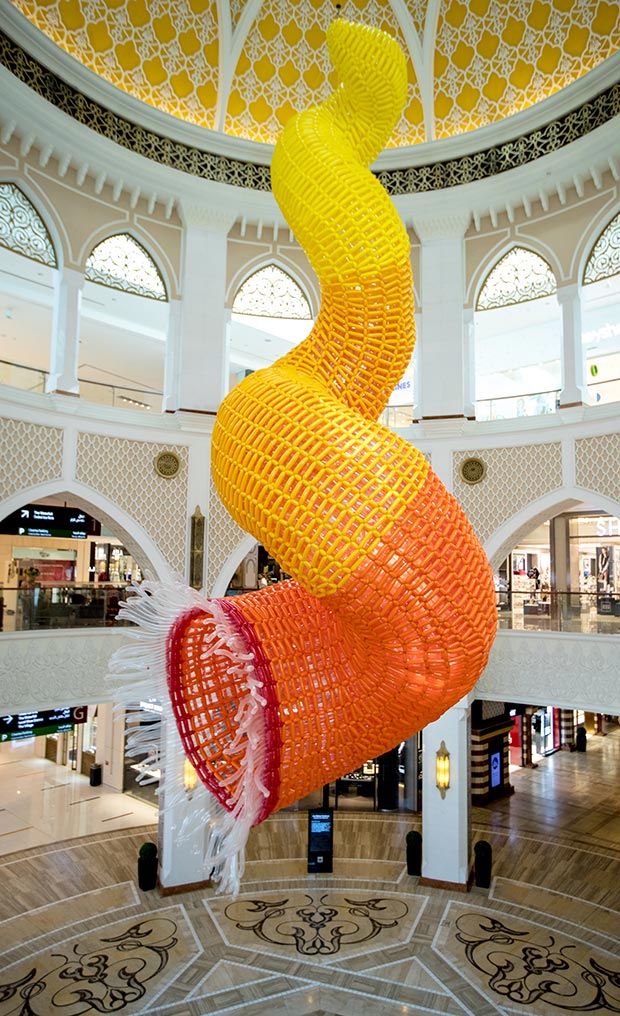 Jason Hackenwerth, 'Skyward', installation view / Courtesy of The Dubai Mall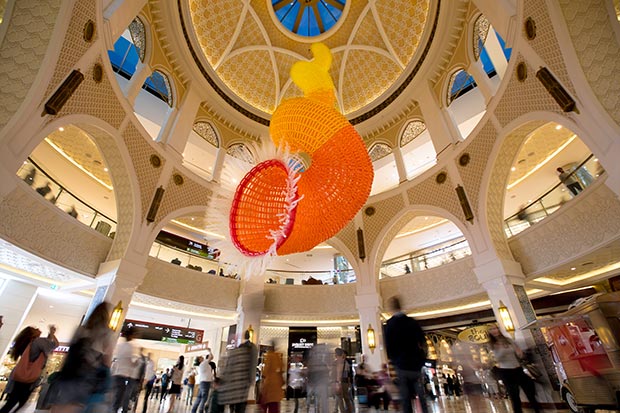 Jason Hackenwerth, 'Skyward' / Courtesy of The Dubai Mall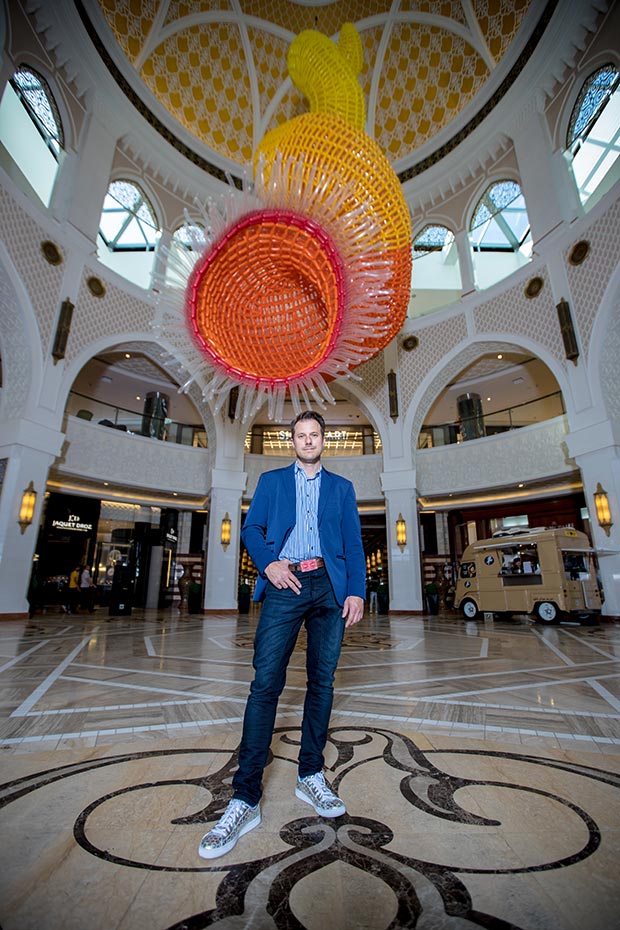 Jason Hackenwerth, 'Skyward' / Courtesy of The Dubai Mall
The Dubai Mall, the world's largest shopping and entertainment destination, is part of Downtown Dubai, Emaar Properties' flagship mega-development.