Sarajevo audience had an opportunity today to listen to Chris Dercon, an eminent art expert and Director of Tate Modern in London. The lecture, titled 'Everything Can Be Changed' was organized by Eastwest Center of Sarajevo, the British Council and the Ministry of Civil Affairs of Bosnia and Herzegovina.
Given the very difficult institutional and financial situation in the field of culture in Bosnia, many would say that Chris Dercon's visit in Sarajevo came at the best possible time, considering that this well-known art historian and expert in the field of arts management conveyed its most important professional experiences to cultural workers of Bosnia and Herzegovina.
Symbolically, the lecture was held in the great hall of the Parliament, the same place where Bosnian politicians - for many years now - are destroying the Bosnian cultural institutions, by not providing appropriate financial support. However, as Dercon said "the situation in the art field is never ideal," referring to the fact that the great cultural institutions all over Europe are only partially financially supported by their governments. Therefore Dercon argues that the fate of the museum today is in the hands of professionals who lead them and the audience that increasingly understand that the museum is a space of urban identity and self-realization. According to Dercon, museums should be open and offering arts and programs that can attract the thought of modern man, as he said, "the museum is a place of civic imagination," the place where the society is built.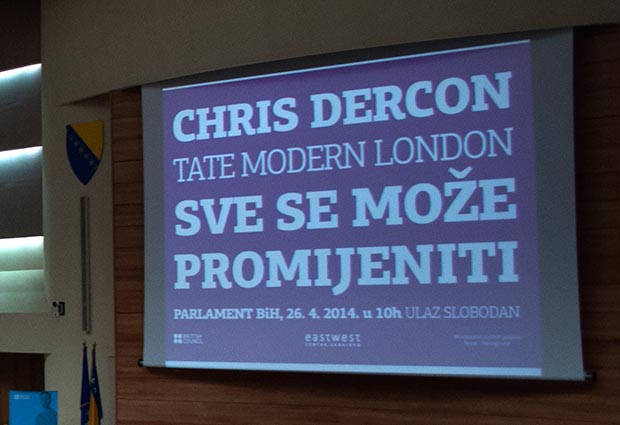 The screen from the lecture 'Everything Can Be Changed' by Chris Dercon / Photo © Islamic Arts Magazine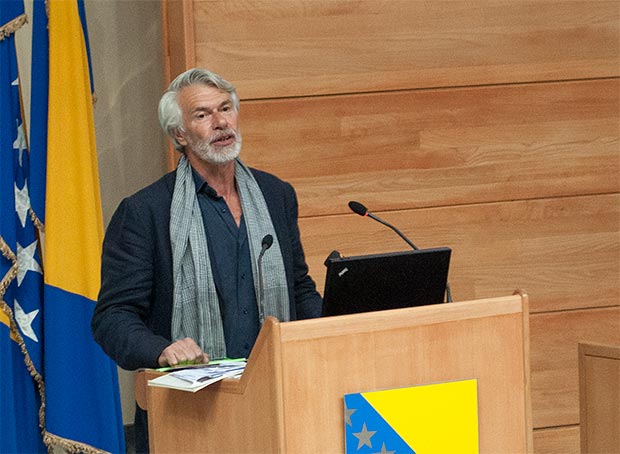 Chris Dercon giving a lecture / Photo © Islamic Arts Magazine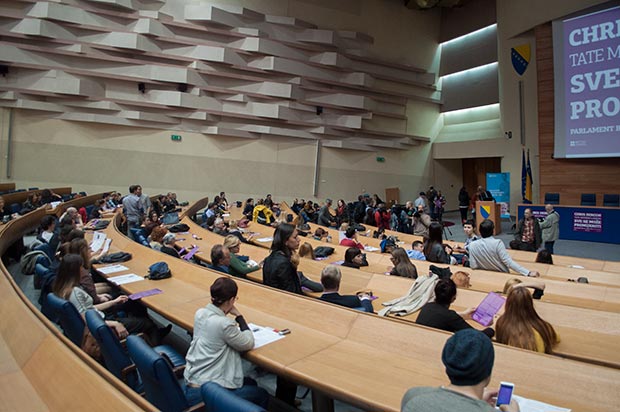 The audience at the event / Photo © Islamic Arts Magazine
Dercon presented the Tate Modern as an example of a successful museum, since only last year they had over five million visitors. A formula for success highlights the maximum orientation of the Museum's management towards people as social beings who yearn for artistic content. In this regard, Dercon cited a study showing that people today are increasingly coming to the museums for social and intellectual reasons rather than for purely aesthetic motives, which makes the museum an important place of social integration and socialization. An important view that all governments should certainly recognize and support.