NEW YORK, NY / Chelsea's Agora Gallery will feature the original work of Pakistani, Houston-based artist Fahim Somani in The Essence of Abstraction. The exhibition is scheduled to run from March 2, 2013 through March 22, 2013. The opening reception will be held on Thursday night, March 14, 2013 from 6-8 pm.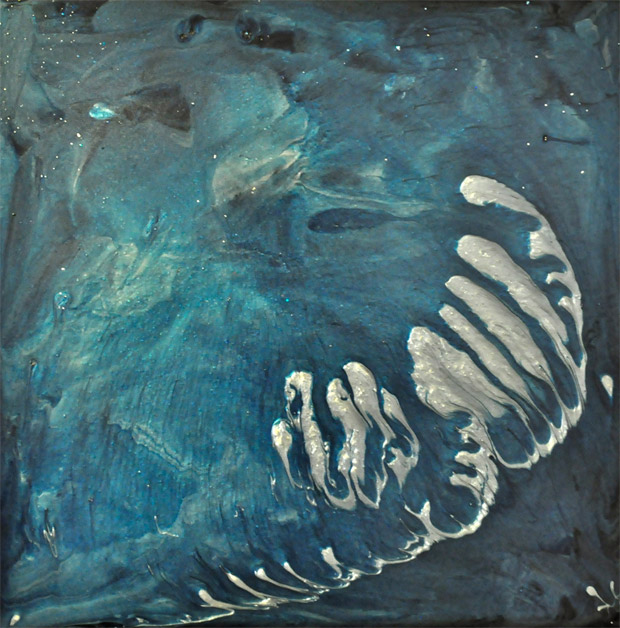 Fahim Somani / Bismillah, Acrylic on Wood Panel, 16x16 in / Courtesy of Agora Gallery
Fahim Somani
Pakistani, Houston-based artist Fahim Somani creates expressionistic, calligraphy-inflected compositions which are not only exquisite formal experiments full of delightful painterly flourishes, but aesthetic bridges between two cultures. Somani incorporates elements that evoke Minimalism, Abstract Expressionist, and other currents in post-war American art. The artist achieves this marriage of visual cues from Muslim and U.S. art with verve, producing powerful and enigmatic images full of brilliant brushstrokes and vibrant textures.
The majority of these acrylic compositions on canvas or panels feature a sharp contrast between two dominant colors —one serving as the calligraphic element, the other as a backdrop— though numerous variations and subtle shifts in hue give each image a scintillating range of tones and textures. Others are closer to gradients, with tightly thatched brushstrokes creating gradual shifts between bold and muted tones. By introducing variations to his iconic imagery, Somani underlines the symmetries between two aesthetics and cultures and gently points to the rich potential of the combination.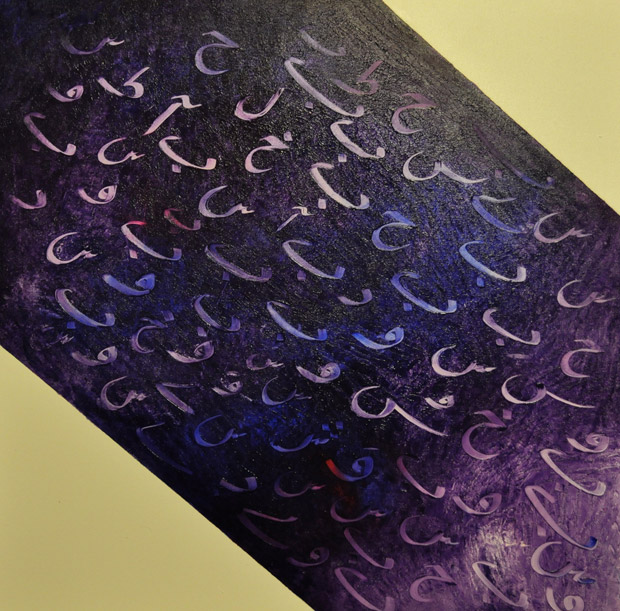 Fahim Somani / Script 2, Acrylic & Resin on Canvas, 36x36 in / Courtesy of Agora Gallery
About the Exhibition
The Essence of Abstraction provides a feast for the eyes, presenting the work of artists who allow their glowing inner conviction and inspiring sense of reality and its fully dynamic nature to spill out into their works, animating and enlivening each piece. The result is art that stirs the imagination and touches the heart. The featured artists are: Fahim Somani, Ellen Addison, Lawrence R. Armstrong, Baron Basuning, Christina del Valle, Mike Elliott, Mauro Filigheddu, Stewart Forrest, Rachel Forte, Bogdan Gor Gorczyca, Leticia Herrera, Carlos Hidalgo ("Expression Caribena"), Meaghan Fennessy Keeley, Ann Manie, Teri McCans, Jennifer Morrison, Avaz Mutall, Carina Perello, Gabriele Stewart, David W. Whitfield and Tracy Winston.
The exhibition opens on March 2, 2013 and continues until March 22, 2013, with an opening reception on the evening of Thursday, March 14, at 6-8 pm. Art lovers are enthusiastically encouraged to attend and meet some of the talented artists who created the memorable and moving works on display.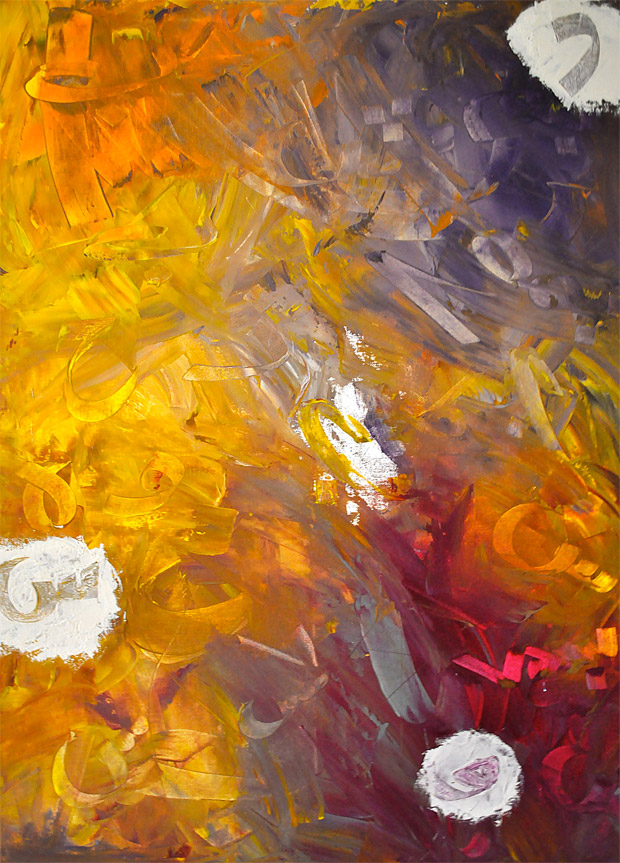 Fahim Somani / Script 1, Acrylic & Resin on Canvas, 40x30 in / Courtesy of Agora Gallery
Agora Gallery
Agora Gallery is a fine art gallery, established in 1984 and located in the heart of New York City's Chelsea art galleries district. It is famous for showcasing a spectacular array of talented artists from around the world and around the corner, while providing quality and original art to collectors. Gallery II, an elegant adjacent gallery space, gives artists the ideal area for a solo or group exhibition of their own, organized and publicized by Agora Gallery.