HOUSTON, TEXAS / FotoFest International announced Contemporary Arab Photographic Art as the theme for its 2014 Biennial Exhibitions of photography, video and multi-media installations. The Biennial will be showcasing more than 40 contemporary Arab artists addressing a broad range of aesthetic and cultural values impacting Arab culture. The FotoFest 2014 Biennial, the Fifteenth International Biennial of Photography and Photo-related Art, will take place March 15 through April 27, 2014, in Houston, Texas.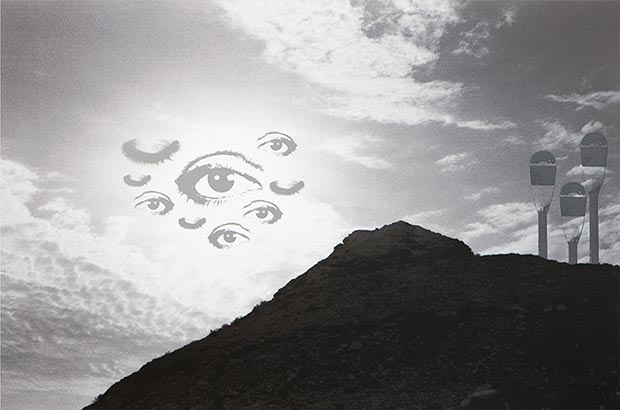 Manal Al Dowayan (Saudi Arabia) / Landscapes of The Mind VI, 2009 / Courtesy of FotoFest
ARAB PROGRAMS
"The FotoFest 2014 Biennial will present a focused selection of the best contemporary photography, video and photo-based installation art being done by Arab artists in the Middle East and North Africa," says FotoFest Senior Curator and Artistic Director Wendy Watriss. "The Biennial emphasizes ideas and subjects important to contemporary Arab artists working with these media."
FotoFest has commissioned one of the world's leading experts on contemporary Arab art, Karin Adrian von Roques, as the principal curator for these exhibitions. Ms. von Roques has worked for over 20 years in the Middle East with exhibitions and publications on contemporary Arab art. She is one of the first curators in Europe to have initiated a series of exhibitions strategically aimed at bringing the work of Arab artists to the attention of a broader, international public.
"The FotoFest 2014 Biennial will be the first presentation of contemporary photo-based, video and mixed-media art from Arab countries to be done in the United States in recent years," says Ms. von Roques. "We are presenting work from some of the most important Arab artists working today."
Photography and video are particularly important mediums for creative expression in contemporary Arab societies. With the expansion of the Internet in the 1990s, a whole generation of younger people took up photography and video as a way to present artistic ideas. "In looking at the works of many contemporary Arab artists working with photography, we have seen a number of common themes," says Ms. von Roques. "The FotoFest 2014 Biennial will feature these recurring subjects. They include: the emergence of secular art and culture in modern societies; the desert as metaphor; religion and faith in everyday life; a sense of belonging and feelings of estrangement; the complexities of East-West relationships; the rapidity of social, economic and environmental change, particularly in the Gulf region; the position of women in Arab societies; and the recent political changes in so many Arab countries."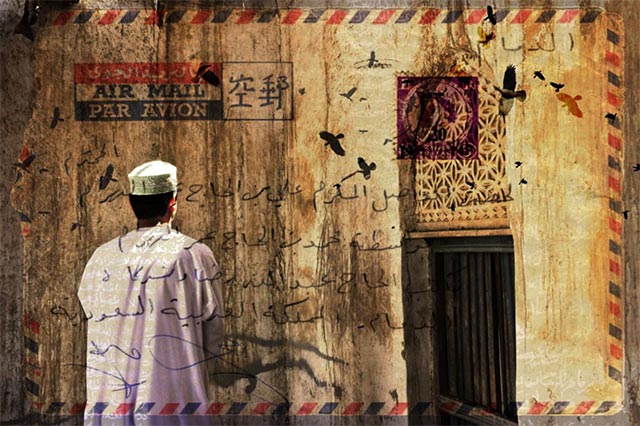 Hassan Meer (Oman) / Reflection from the Memory, 2009 / Courtesy of FotoFest
FOTOFEST 2014 BIENNIAL
The exhibitions feature Arab artists living and working in 14 states and territories, including the Gulf States, Saudi Arabia, Egypt, Palestine, Jordan, Lebanon, Yemen, Morocco, Algeria, Syria and Iraq. Among the artists are Ahmad Mater, Boushra Almutawakel, Steve Sabella and Khaled Hafez. A full list of artist names will be released in January 2014.
FotoFest's Artistic Director and Senior Curator, Wendy Watriss, known for her expertise in international photography and close working relationships with artists throughout the world, is collaborating with Ms. von Roques on the selection of artists and artworks for the biennial exhibitions.
"We are very pleased to be working with Karin von Roques," says Fred Baldwin, FotoFest Chairman. "Having curated exhibitions worldwide with contemporary Arab artists, she is a respected and knowledgeable authority on the region and its cultures. She is one of the world's major consultants on contemporary art in this field."
Additional Arab programs organized by FotoFest for the Biennial include Lectures and Forums with Arab artists, curators, scholars and cultural activists such as Reem Al Faisal, Dr. Ahmed Mustafa and Ali Khadra; artist and curator Tours of the Arab exhibitions; and a Student Curriculum for grade schools about Arab art and culture. FotoFest will produce a four-color hardcover book on the Arab exhibitions with scholarly essays, artist biographies and related information on contemporary Arab photographic arts.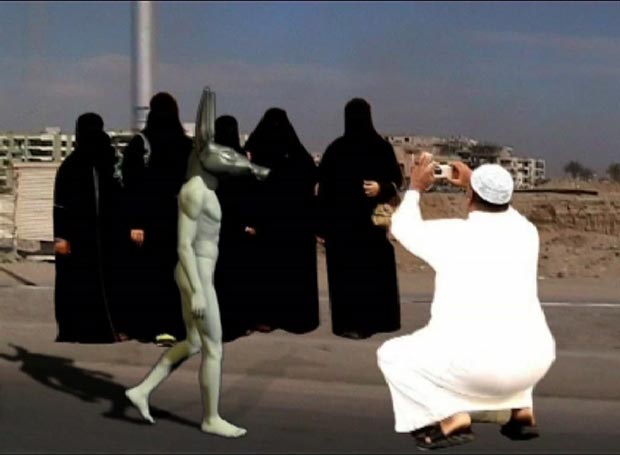 Khaled Hafez (Egypt) / The A77A Project: on Presidents & Superheroes (still from video), 2009 / Courtesy of FotoFest
OTHER 2014 BIENNIAL PROGRAMS
As one of the world's best known and respected photography festivals, the FotoFest Biennial will feature over 100 independent exhibitions and events organized by participating museums, art galleries, non-profit art centers and corporate spaces across the city of Houston and adjoining areas.
FotoFest's contemporary Arab programs will be accompanied by FotoFest's renowned 16-day international portfolio review for artists, The Meeting Place, March 15–April 2, 2014. FotoFest's international fine print benefit auction, done with Sotheby's New York, is scheduled for Monday, March 24, 2014, with a weekend of special programs for collectors.
FotoFest will also present the non-thematic, biennial Discoveries of the Meeting Place exhibition of works by 10 artists selected by multiple curators from the FotoFest 2012 portfolio review.