'Good News from Iran' presented by
Endjavi-Barbé Art Projects
in Geneva, Switzerland is showing an interesting view of the Iranian contemporary arts scene.
The exhibition is presenting emerging Iranian artists: Ayda Alizadeh, Negar Fadaei, Habib Farajabadi, Melodie Hojabr Sadat, Maryam Hosseini, Elnaz Javani, Poorang Pirataei, Mohammad Piriaee, Setareh Sanjari, Ashkan Sanei and Sale Sharifi.
When we think about Iran, the rich history and inspiring art tradition of one of the oldest civilization comes to our mind. Art has always been infused in everyday life, from traditional values to contemporary explorations. But there is also another side. Iran has been also known for the invasion of foreign armies as well as the revolution. And from that point of view Iran has been often portayed as a 'bad news'.
Amir Farhad, the curator of the exhibition explains: "The 'Good News from Iran' exhibition aims to unveil another reality behind the bad news. It will not feature calligraphy and exotic art, no art featuring the chador, and no art focused on gender and protest. The goal is to show a different side of the contemporary Iranian arts scene."
Amir Farhad continues: "My purpose in gathering the works of this exhibition is to illustrate the vibrant sense of fantasy that young Iranian artists today possess. We have no intention of changing mainstream Iranian art. Simply throwing into question the viewer's preconceived notions of Iran will suffice. 'Good News from Iran' invites viewers to take a fresh look at what is essentially a message of hope from the upcoming generation of artists."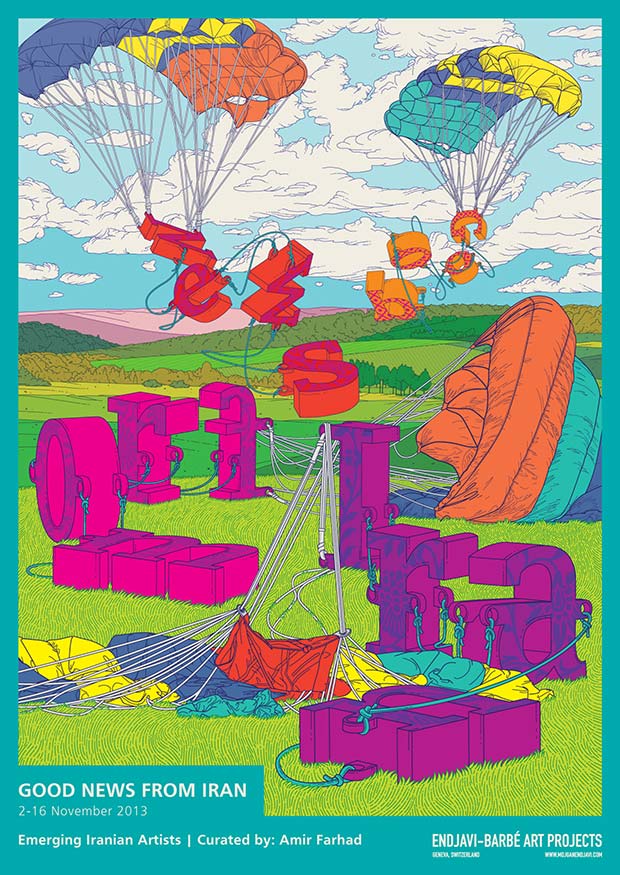 Poster for the exhibition / Courtesy of Endjavi-Barbe Art Projects
The Highlights from the Exhibition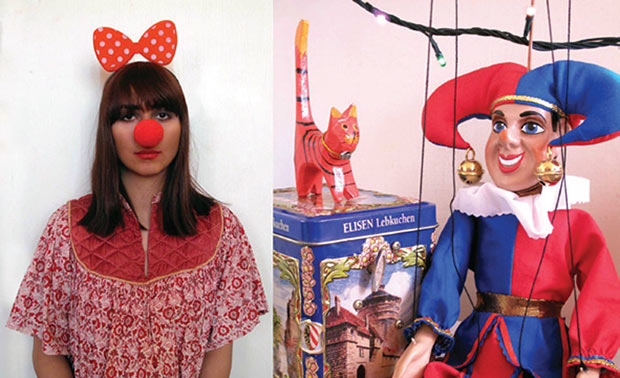 Ayda Alizade / Clown & his assistant, From the People inside of me series, Laser jet print on silk paper, 18.5x27.5 cm, 2013 / Courtesy of Endjavi-Barbe Art Projects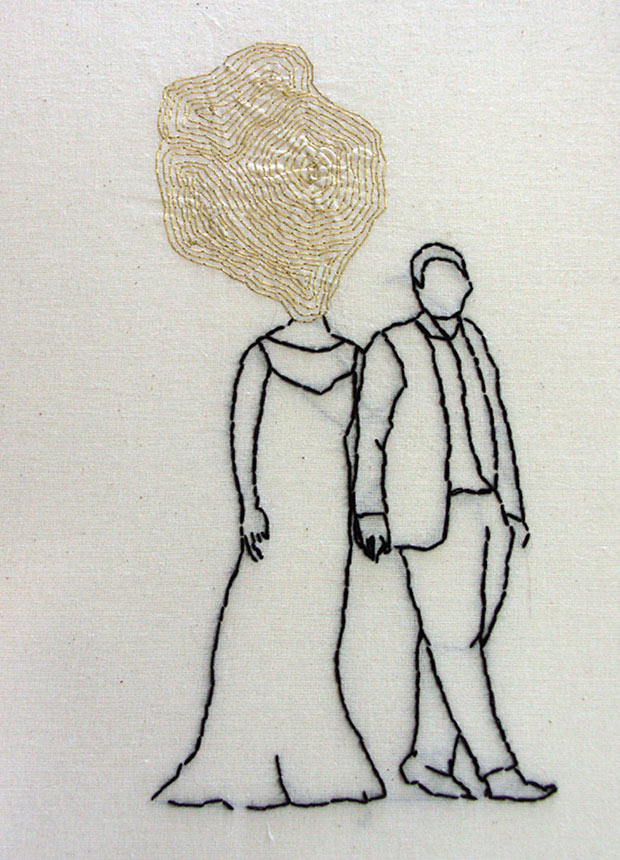 Elnaz Javani / Ability, Sewing on fabric, 40x30 cm, 2012 / Courtesy of Endjavi-Barbe Art Projects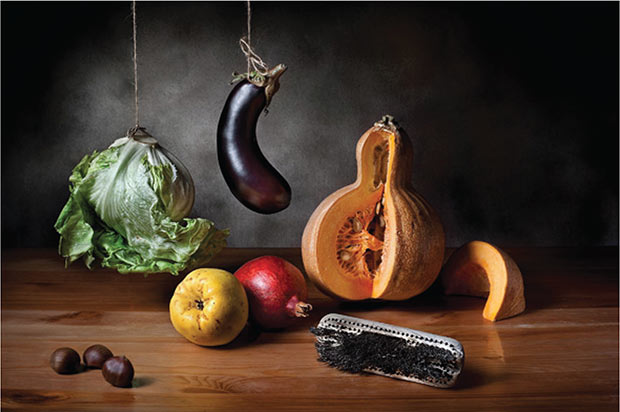 Setareh Sanjari / Untitled 1, Archival Print, 50x75 cm, 3 editions + 1 AP, 2012 / Courtesy of Endjavi-Barbe Art Projects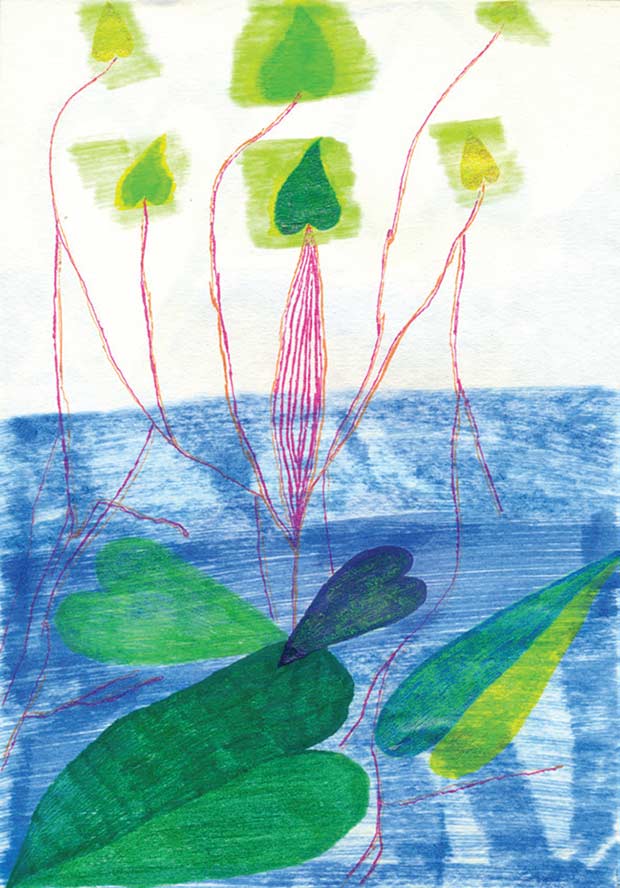 Ashkan Sanei / From the Golden Island series, Permanent marker on paper, 30x21 cm, 2012 / Courtesy of Endjavi-Barbe Art Projects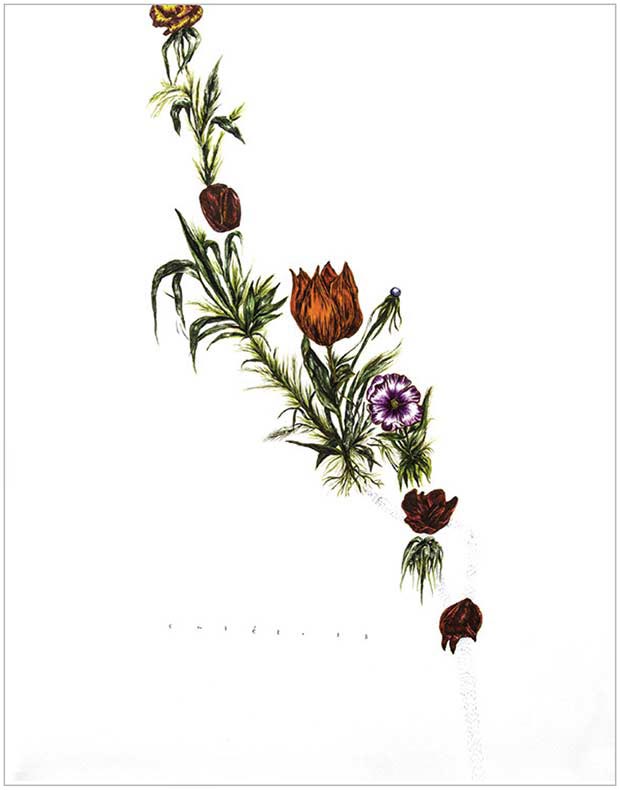 Sale Sharifi / Untitled, Acrylic on paperboard, 70x50 cm, 2012 / Courtesy of Endjavi-Barbe Art Projects