Iran´s tumultuous history and troubled relationship with the West has, for many decades, overshadowed the wealth of culture and artistic innovation to be found there.
Home to one of the world`s oldest civilizations the culturally diverse nation of Iran has, in recent decades, become characterized by political isolation following the 1979 Iranian Revolution. The country´s relationship with the West has been further strained by suspicions around its nuclear program, resulting in UN imposed sanctions and increased economic seclusion.
By portraying the Middle Eastern nation as one of violence and gloom, the media encourages widespread ignorance surrounding the impressive cultural offerings to be found in Iran. In the wake of the uprisings, it has to become more important than ever - in addition to the cooperative activities in the host countries - to send information back to Germany about what motivates emerging artists in Iran. A new generation of contemporary artists works against negative stereotypes, striving instead to look at the positive.
'Good News From Iran' presents the work of 16 young artists who reveal a sublayer of positivity and innovation beneath the negative views of their country. In contrast to much of Iranian art, the exhibition is free of calligraphy, exotic influence or voices of protest. Instead these artists challenge the viewer´s preconceived notions of Iran through works possessing a fresh and vibrant sense of fantasy. The exhibition invites viewers to take a fresh look at what is essentially a message of hope from the upcoming generation of artists.
Artists in the exhibition: Matin Abedi, Golnar Adili, Ali & Ramyar, Gohar Dashti, Amir Farhad, Kamran Heidari, Mélodie Hojabr Sadat, Maryam Hoseini, Valid Jafarnejad, Elnaz Javani, Samaneh Motalebi, Mohammad Piriaei, Taher Pourheidari, Salé Sharifi, Sadegh Tirafkan und Neda Zarfsaz.
Highlights from the Exhibition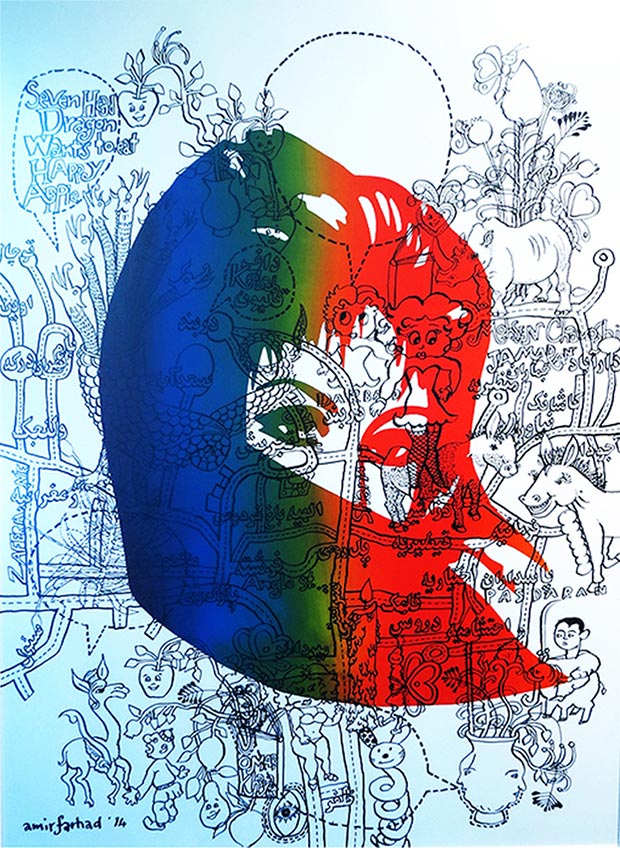 Amir Farhad, "Untittled", Silkscreen, Marker and ink on cardboard, 2013 cm / Courtesy of Endjavi-Barbe Art Projects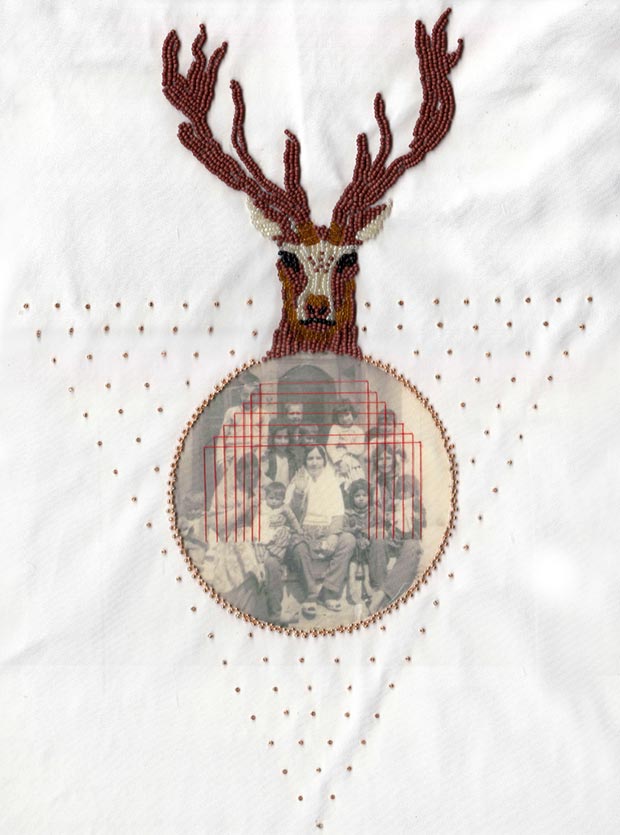 Matin Abedi, "The Invisible Forest" Series, 2014, Sewing & Beads, 30x 40 cm / Courtesy of Endjavi-Barbe Art Projects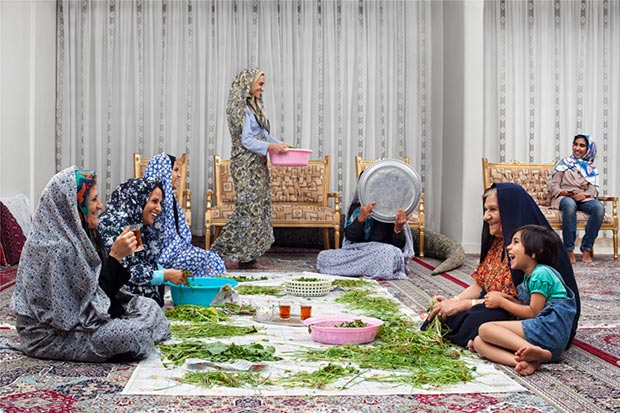 Gohar Dashti, "Volcano", 120x 80 cm, Technical print: Inkjet print, Hahnemühle paper (Photo rag, Baryta, 315 gsm, Edition: 7 + 2 Artist Prints, 2012 cm / Courtesy of Endjavi-Barbe Art Projects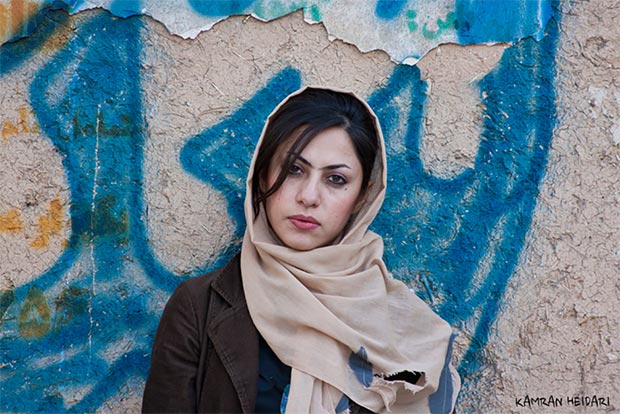 Kamran Heidari, "Isfahan Gate Series", C-Print, 70x50 cm, Edition of 5 / Courtesy of Endjavi-Barbe Art Projects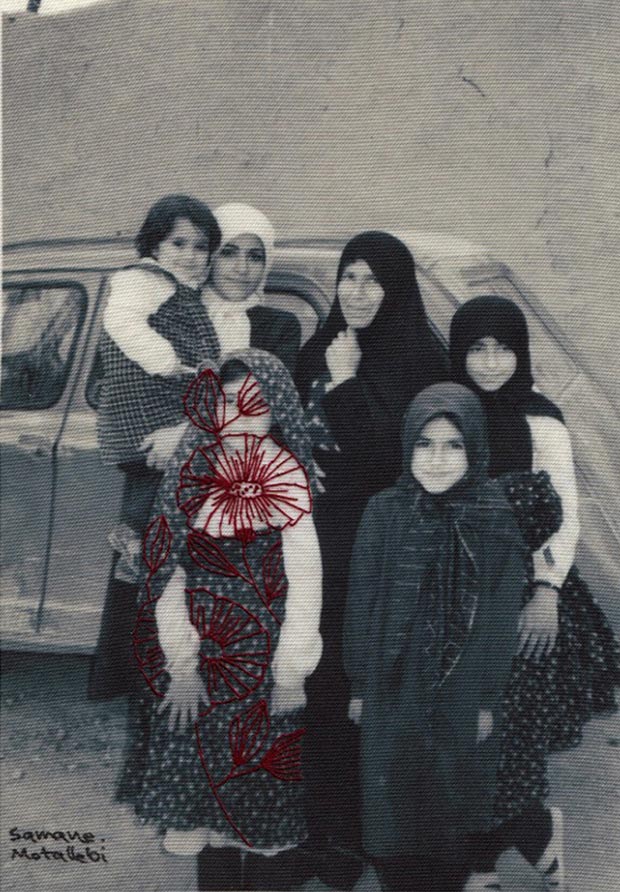 Samaneh Motalebi, "Not Seen Series", 14x19 cm, Photo printed on fabric with sewing, 2014 / Courtesy of Endjavi-Barbe Art Projects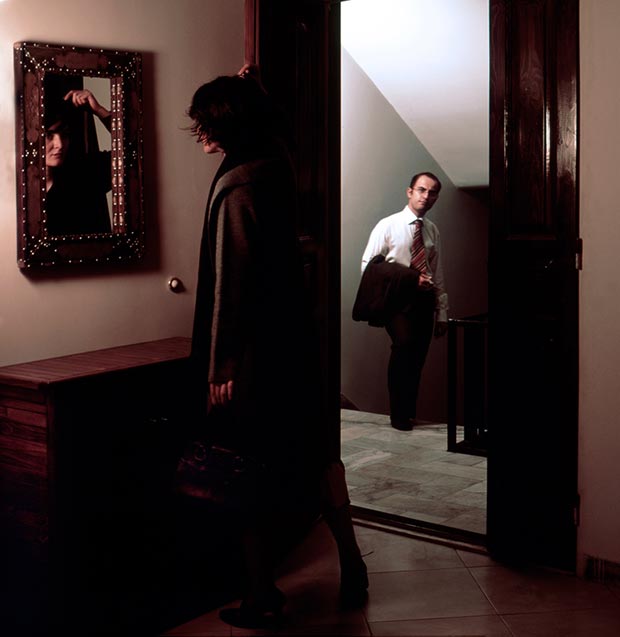 Ali & Ramyar, We Live in a Paradoxical Society, 100x100 cm, Edition 2/5, Inkjet Print (Digital Print) / Courtesy of Endjavi-Barbe Art Projects