Designed by Abeer Al-Azzawi and sponsored by LA-Z-Boy Furniture the HALA Chair and SALAM Lounger will be exhibited on DUBAI INDEX 2010, the biggest interior design show in the Middle East on November 8-11.
HALA (Arabic) - pronounced ha.la - translated hello, welcome, expression of hospitality.
The HALA Chair (on photo above) is designed to remind the Eastern people of their rich hospitality habits and traits. After being disgusted by the dissolution of moral values and meaningful cultural traditions, Abeer Al-Azzawi decided to design a chair that displays his childhood memories of his overly hospitable family. He realized the deep commitment to sincere hospitality, almost to fault, is a rarity anywhere, but never more prevalent than in today's society.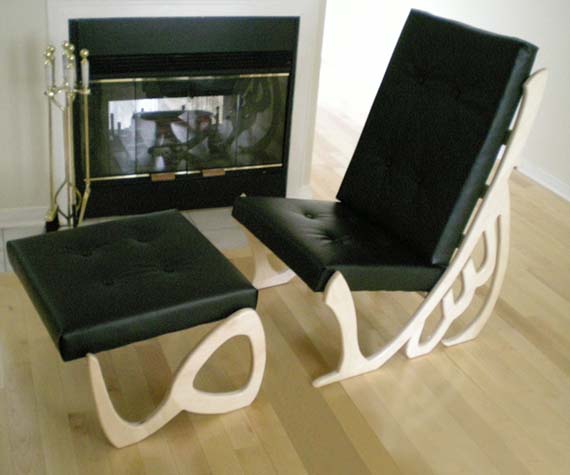 Photo: SALAM Lounger. © Copyright Abeer Al-Azzawi
Abeer Al-Azzawi, an artist and designer from Ottawa, wanted to communicate this intrinsic tradition of hospitality unique to Eastern cultures. He became disillusioned by the "me, myself and I" culture being advocated today in Eastern and Western societies, and have longed to see someone display the unrelenting commitment towards the service of your guest, and a sense of duty towards upholding this value towards a fellow human.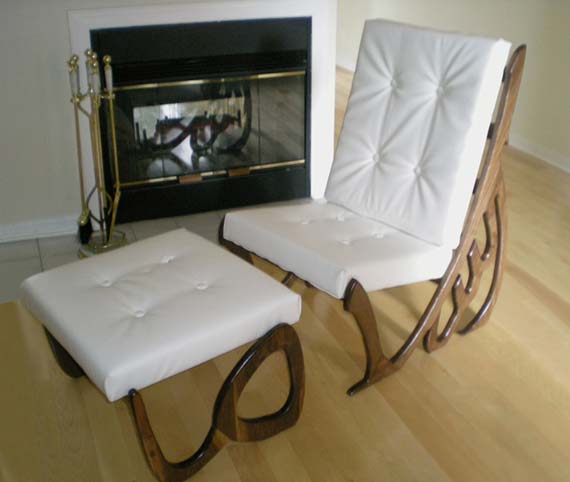 Photo: SALAM Lounger. © Copyright Abeer Al-Azzawi
The very use of a chair, to rest, echoes the point of hospitality, for guests to rest and be welcomed. The HALA Chair combines the basic use of a chair with the call to rest. It was designed to silently call the guest to rest. Hala in Arabic means, hello, welcome, and come-in, making it an appropriate word to use.
Features:
• Made of walnut or maple wood
• White or black upolstered seating
• Approximate size: Height-31 inches/ Seat Width- 21.25 inches/ Depth 30 inches
• Extremely light weight- maximizing wood function
• Ergonomic design
• Salam Lounger is a two-piece including a foot stool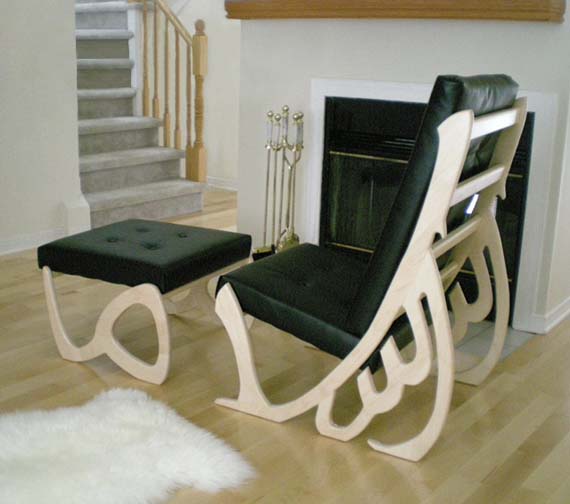 Photo: SALAM Lounger. © Copyright Abeer Al-Azzawi
Abeer Al-Azzawi, Designer
.(JavaScript must be enabled to view this email address)
Hala Hala, my friend, Hala!