'Challenge' is the main theme for the 6th Season of HIPA
At the press conference held at HIPA headquarters on March 15 the Secretary General of HIPA His Excellency Ali bin Thalith announced that the new theme for HIPA 2016-17 is 'Challenge'.
His Excellency Ali bin Thalith explained that this year HIPA has successfully reached photographers from 193 countries around the world, a total of 80,420 photographs from 32,712 photographers from 173 countries around the world. HIPA's objective has always been to promote photography and this season they reached 66% new participants.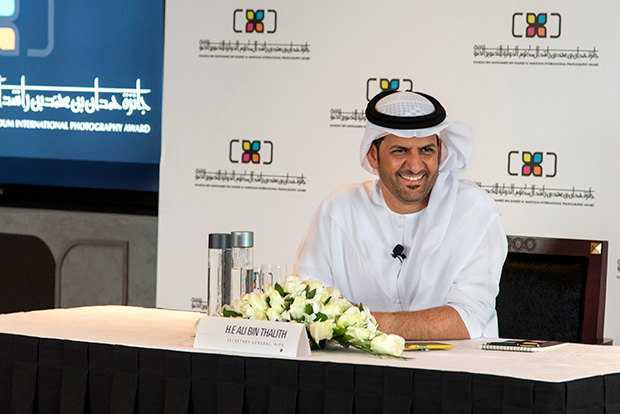 His Excellency Ali bin Thalith / Photo © Islamic Arts Magazine
Under the patronage of His Highness Sheikh Hamdan bin Mohammed bin Rashid Al Maktoum, the Crown Prince of Dubai, HIPA team has worked hard on education and humanitarian aspect. Many successful workshops have been held at the HIPA conference room during the past season. HIPA created an interesting documentary 'HIPA Safari – Kenya 2015' that premièred in January 2016 on Dubai TV. The trip to Kenya proved to be also a good base for humanitarian work as HIPA team worked with Umma Charity to support 200 orphans. Bringing a smile on the orphans faces is HIPA's best legacy and conveys a message of peace and happiness.
At the conference several questions have been raised mainly about woman in photography and HE Ali bin Thalith stated that "this is the best time for woman in photography". There will be a panel discussion open on March 18 at Dubai Design District (d3). HIPA is growing every year and expanding its activities. The workshops have been open to photographers of all levels, professionals and enthusiasts. All photographers need is to apply. The ones that have participated are regularly notified of new workshops.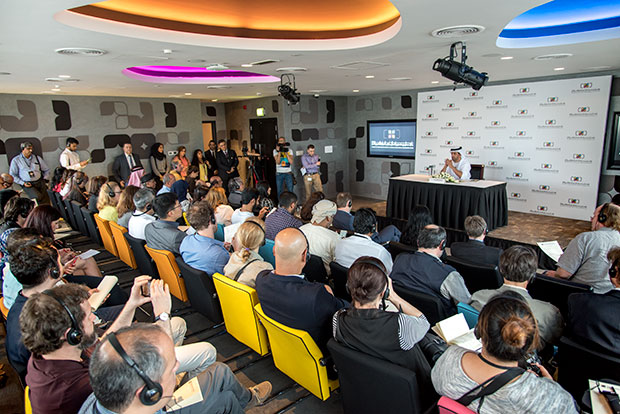 Press conference / Photo © Islamic Arts Magazine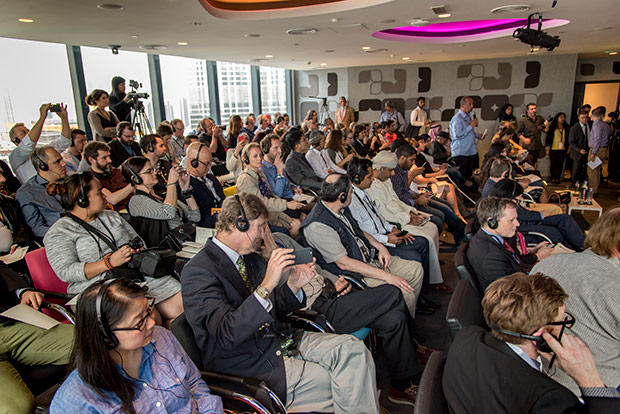 Press conference / Photo © Islamic Arts Magazine
HE Ali bin Thalith stressed that "many photographers that submit their photos to HIPA competition don't read the instruction. Unfortunately some reach the final level and are then being disqualified." So he urged the photographers to carefully read the instruction. There was also a question about the photography taken with mobile devices and HE Ali bin Thalith said that "photography created by mobile devices has generally a documentary value and is not artistic. There is a matter of size, resolution and all technical aspects and artistic that photography has Also the identification of ownership as there is no RAW file posses a huge problem."
HE Ali bin Thalith also hinted that " HIPA has many strategic surprises to come."
March is a month of art in Dubai and HIPA is proving to be a vital part of the art scene by organizing the Dubai Photo Exhibition. The question was raised about the upcoming Exhibition to why it will be open only for four days due to its huge importance. HE Ali bin Thalith answered that "many of the exhibited photographs are part of very important photography collections across the globe and the logistics of getting them to be exhibited was a challenge in itself. Some of the photographs need to be returned as they travel to next exhibitions."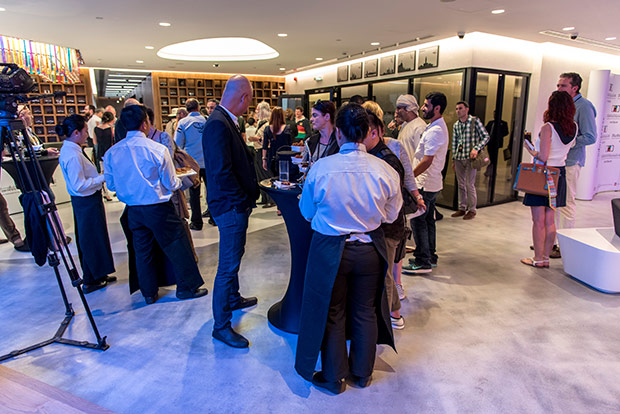 Press conference / Photo © Islamic Arts Magazine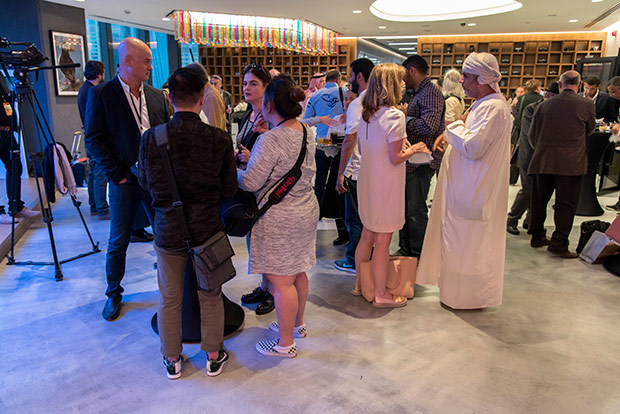 Press conference / Photo © Islamic Arts Magazine
The question was asked also about the Special Award. Every year HIPA is honouring photographers that have dedicated their lives to the art of photography and that part of competition is invitation only. But HIPA is open to suggestions that can be emailed. HIPA's Board of Trustees then considers all suggestions and decided who to honour with the Special Award.
Since the competition is growing every year exponentially, it was a challenge for the jury to select the best photos among over 80,000 photographs that have been submitted. HIPA is continuing their work with the opening of the Dubai Photo Exhibition.