Five winners for the September edition of the monthly Instagram Photo Contest, themed 'Shadows' are announced
The Hamdan bin Mohammed bin Rashid Al Maktoum International Photography Award (HIPA) has announced a total of five winners for the September edition of the monthly Instagram Photo Contest, themed 'Shadows'. Under the hashtag #HIPAContest_Shadows, HIPA received a large number of submissions from international photographers following HIPA's Instagram account @HIPAae. The five winners hail from four different countries; Kuwait, Indonesia, Iraq and Bahrain and will receive their respective 'HIPA Recognition Awards' in the coming days.
The Secretary General of HIPA, His Excellency Ali bin Thalith said, "Once again, we have tested photographers with a challenging and complex subject matter in this month's Instagram Photo Contest. A lot of skills are required from a photographer to creatively display shadows in his/her photographs, and this month's winners have proven themselves to be some of the best at applying their skills to produce stunning photography. We are encouraged by the healthy number of participations the contest is seeing as we have witnessed over 8000 submissions since the launch back in May. Our sincere congratulations go to all our winners and we look forward to more creative submissions next month."
Kuwaiti photographer and Instagram Photo contest winner Ahmad Akbar, @ahmad_akbar said that, "This photograph was taken in South Korea in 2013 when I noticed the shadow of a tree filling up the whole wall - It was as if it was painted on." Akbar exclaimed that he was "lucky to find a monk walking by - allowing me to reflect the country's culture with my visionary painting."
Ricco Suganda(@Riccosuganda) from Indonesia was also an Instagram Photo Contest winner in September with his photograph being taken in West Sumatra, Indonesia. He said, "I was photographing with friends and was looking through knitted fabrics to use and create light shapes from the sun, which fortunately achieved the desired results for me." Suganda was delighted to be a winner this September and described the win as "the biggest award attained in his career and a motivator for me to work even harder in the future."
The Winners
Mohammed Al Saleh, Kuwait
Courtesy of HIPA
Ricco Suganda, Indonesia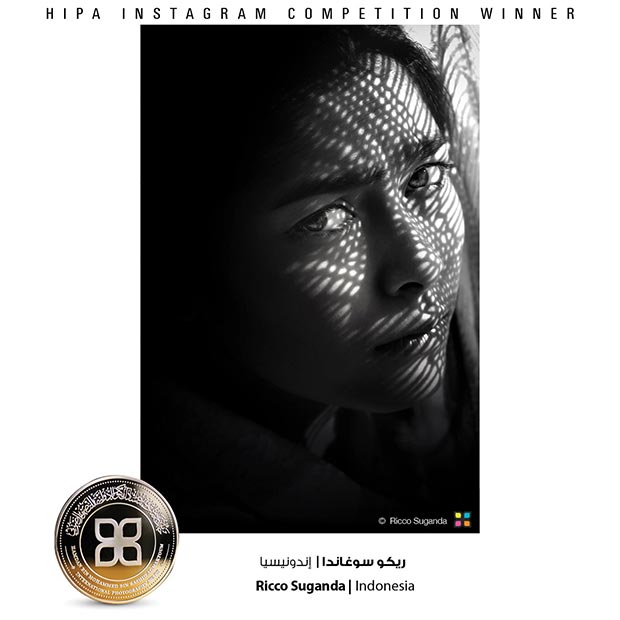 Courtesy of HIPA
Shoayb Khattab, Iraq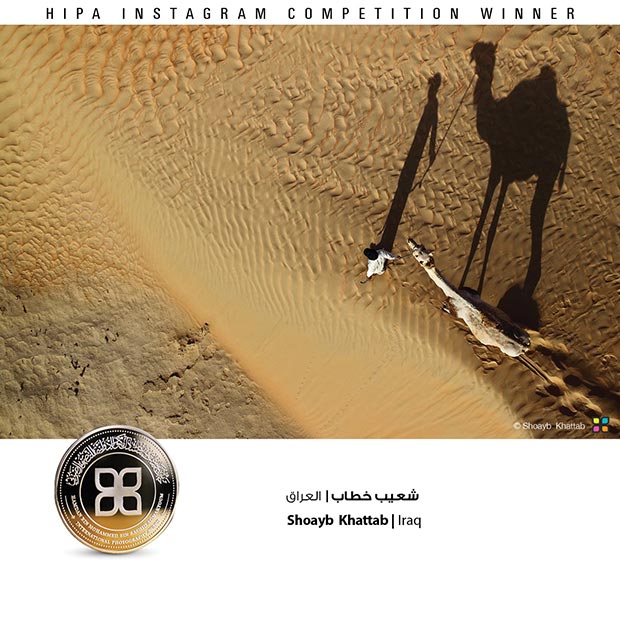 Courtesy of HIPA
Ahmad Akbar, Kuwait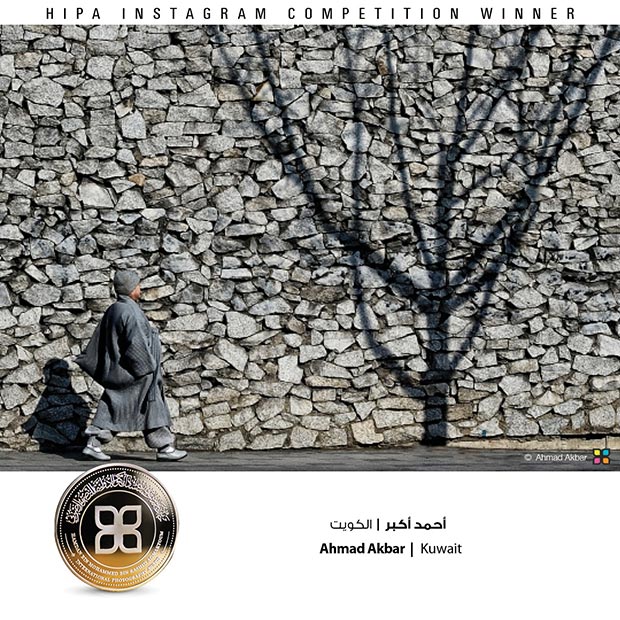 Courtesy of HIPA
Hassan Dawood Jasim, Bahrain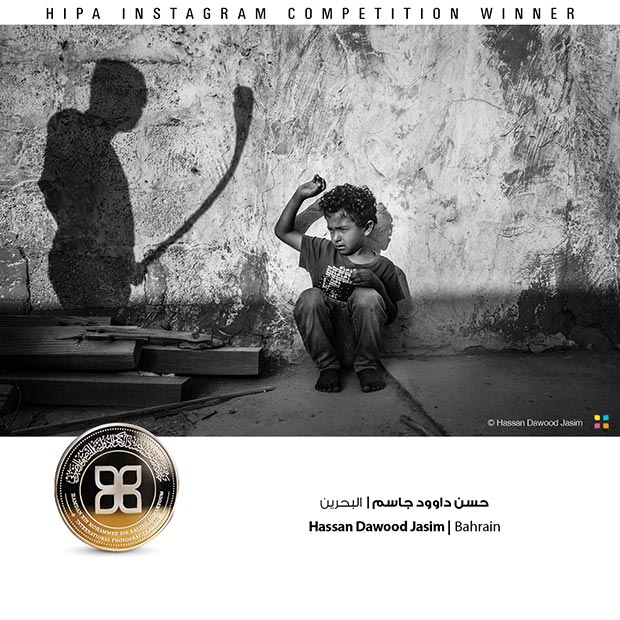 Courtesy of HIPA
The theme for the October edition of the Instagram Photo Contest will be 'Children'. Entries can be submitted through the hashtag #HIPAContest_Children.