Ali bin Thalith – HIPA's Secretary General set to present final workshop in the series
The Hamdan bin Mohammed bin Rashid Al Maktoum International Photography Award (HIPA) will this Saturday conclude its 'Saturday Workshop Series' by hosting the Secretary General of HIPA, His Excellency Ali bin Thalith who will present a workshop titled 'Underwater Photography 101'.
The workshop caps off a successful series of workshops which were initially announced in October and which saw hundreds of photographers flock to the various lectures at the HIPA headquarters in Downtown Dubai. Workshops covered topics such as Wildlife, Astro and Cityscape photography and were presented by Majed Sultan from Kuwait, Hassan Al Hariri (CEO of the Dubai Astronomy Group) and former HIPA winner and professional photographer, Daniel Cheong respectively.
Ali bin Thalith – HIPA's Secretary General / Courtesy of HIPA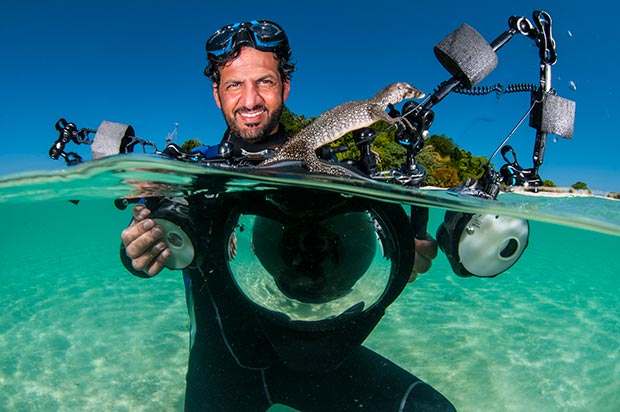 Ali bin Thalith – HIPA's Secretary General / Courtesy of HIPA
Commenting on his upcoming workshop and the overall workshop series Bin Thalith said "We are always honoured to host UAE photographers at our headquarters in hope of benefiting them through the various experienced international speakers who present. What we are definitely impressed with is the increase in interest in these workshops which was reflected by the full attendances recorded at the previous 3 workshops. We hope to continue this for the final upcoming lecture, which I will have the honour of presenting."
Bin Thalith continued, that "These workshops are just the beginning of activities which we plan to host at our headquarters in Downtown Dubai. We hope to spread photography to the general public through such events and in-turn hope for public support in the coming period to achieve our vision."