In response to Dubai Municipality's campaign of donating used laptops to those in need
The Secretary General of the Hamdan bin Mohammed bin Rashid Al Maktoum International Photography Award (HIPA) has announced that his organisation will be donating a number of used laptops as part of Dubai Municipality's campaign of donating used appliances to those in need and to support educational programs in various social and educational institutions as well as charities in the UAE and abroad.
The Secretary General commented that "HIPA sincerely believes in the importance of environmental and resource preservation and we see this initiative as a great way of maintaining this vision. We hope that this will also serve to educate the general public on the importance of recycling and re-use of resources."
Bin Thalith added by inviting all citizens and residents of the United Arab Emirates to participate in this initiative and to always consider donating old appliances to various educational and charitable causes.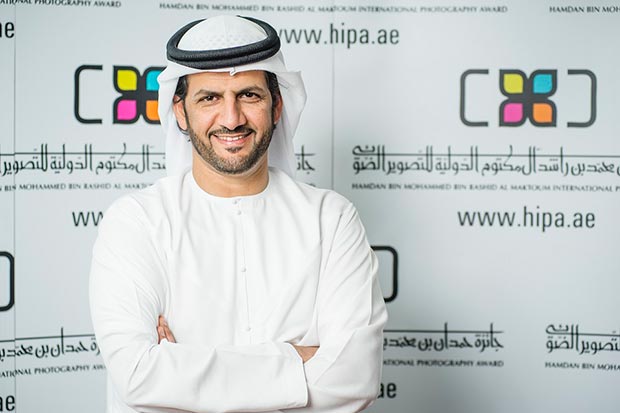 Ali bin Thalith, the Secretary General of the Hamdan bin Mohammed bin Rashid Al Maktoum International Photography Award (HIPA) / Courtesy of HIPA
The Hamdan bin Mohammed bin Rashid Al Maktoum International Photography Award (HIPA)
The Hamdan bin Mohammed bin Rashid Al Maktoum International Photography Award (HIPA) is an internationally renowned photography competition. It was launched in 2011 by His Highness Sheikh Hamdan bin Mohammed bin Rashid Al Maktoum, the Crown Prince of Dubai. The award enjoys a social and legal stature as a tool for promoting Dubai's vision of artistic and cultural excellence. On a local level, the award hopes to develop and increase awareness of the art of photography amongst the local Emirati population. For more information visit www.hipa.ae