The Hamdan bin Mohammed bin Rashid Al Maktoum International Photography Award (HIPA) has announced the winners of the recently concluded 'Photo Competition' which took place at the 2015 World Air Games at SkyDive Dubai.
The competition, which was organized alongside SkyDive Dubai was divided into two main categories themed 'Up Above' and 'Down Below' with first placed winners of each category receiving $6000, second placed winners $4000 and third place winners receiving $2500. The competition also saw entries from local and international photographers who were in attendance at the 2015 World Air Games. The winner of the 'Up Above' Category was Emirati photographer Omran Al Ansari who took home the 6000 US dollars on offer. The second prize was awarded to David Ludvik from the United States of America and the third placed photographer was Juan Mayer from Argentina. The 'Down Below' category was taken out by Filipino photographer Christopher Dan Edralin, with the second place going to Ahmed Alasiri from Saudi Arabia and third place being awarded to Dexter Bacani from the Philippines.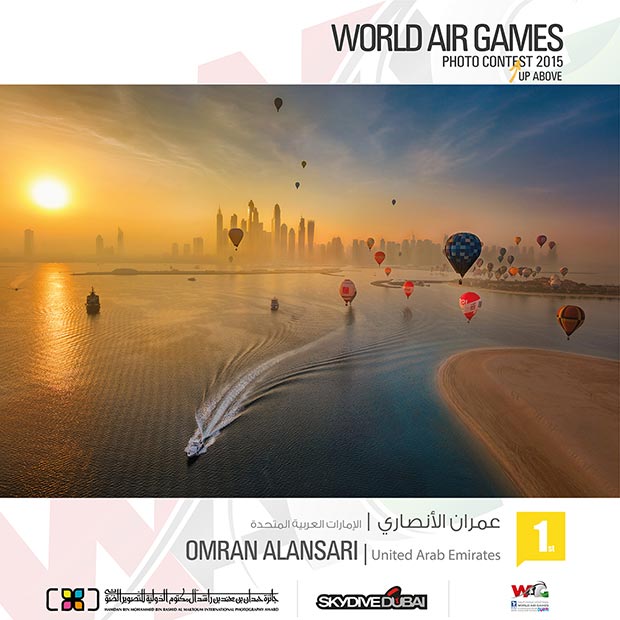 'Up Above' / Omran Al Ansari / Courtesy of HIPA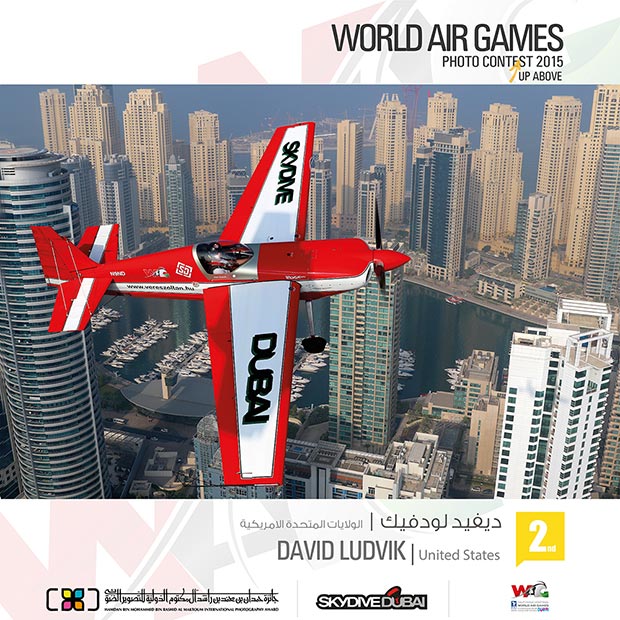 'Up Above' / David Ludvik / Courtesy of HIPA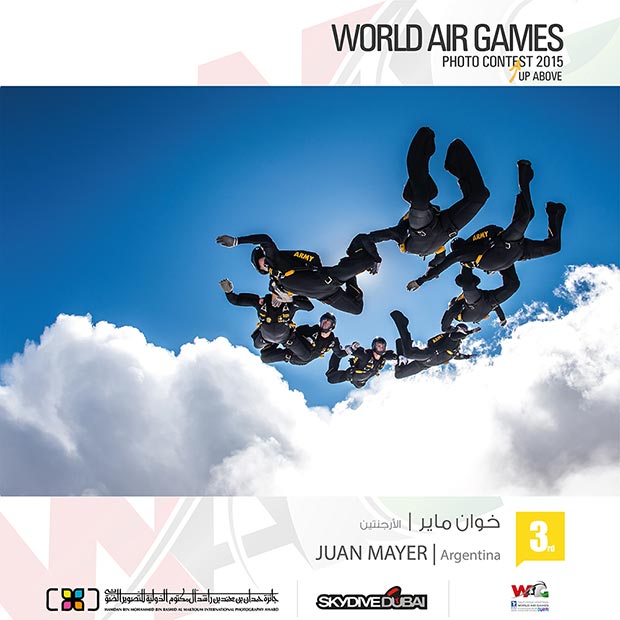 'Up Above' / Juan Mayer / Courtesy of HIPA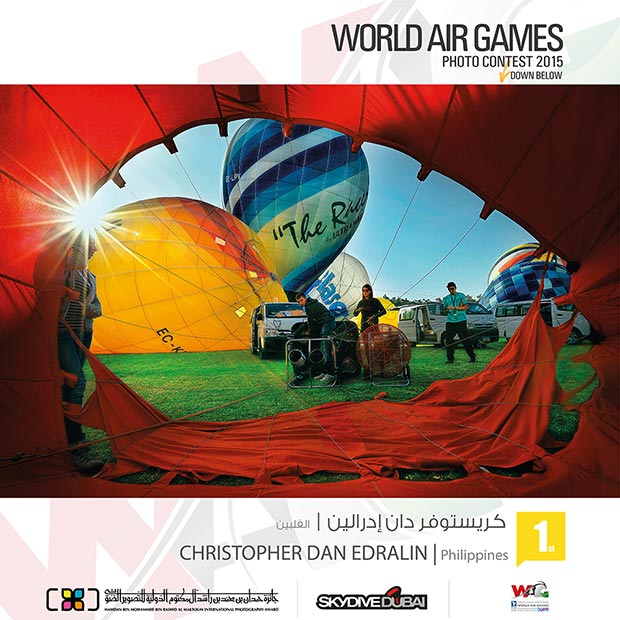 'Down Below' / Christopher Dan Edralin / Courtesy of HIPA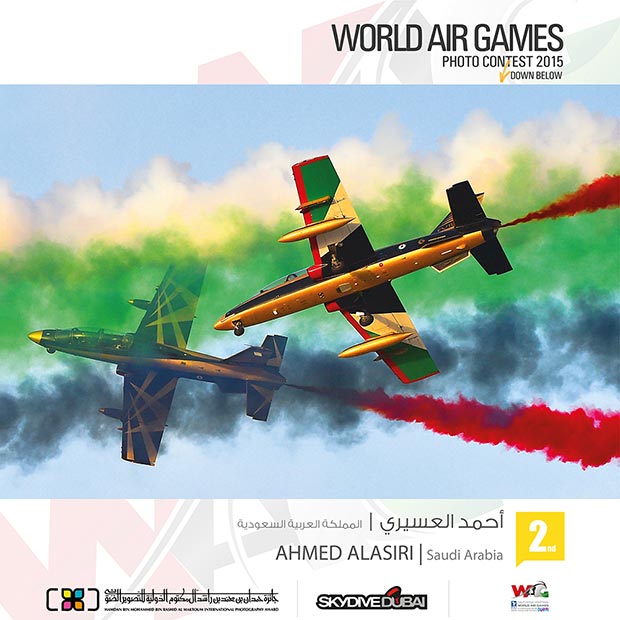 'Down Below' / Ahmed Alasiri / Courtesy of HIPA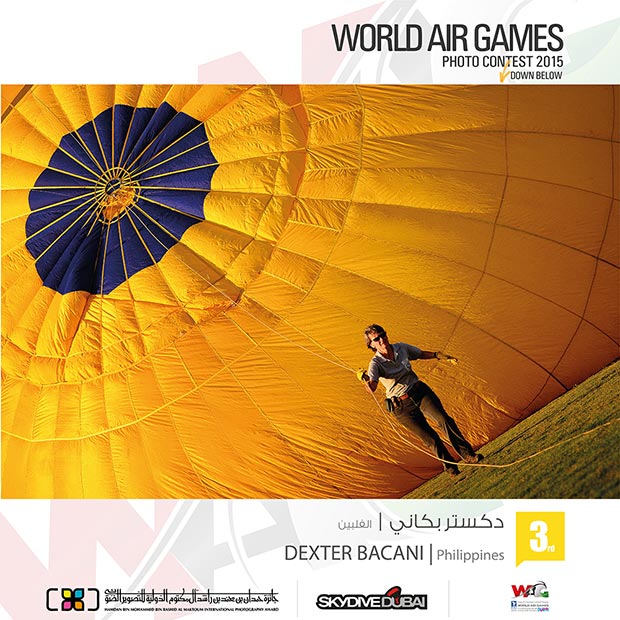 'Down Below' / Dexter Bacani / Courtesy of HIPA
Commenting on the Awarding of the winners, the Secretary General of HIPA, His Excellency Ali bin Thalith said "This is HIPA's fourth participation alongside SkyDive Dubai and we are happy to see an increased level of interest and participation from photographers". Bin Thalith continued, "We are also very pleased to see the photo competition becoming a prominent part of the World Air Games and we hope to continue to inspire photographers to participate and capture some truly magnificent photographs".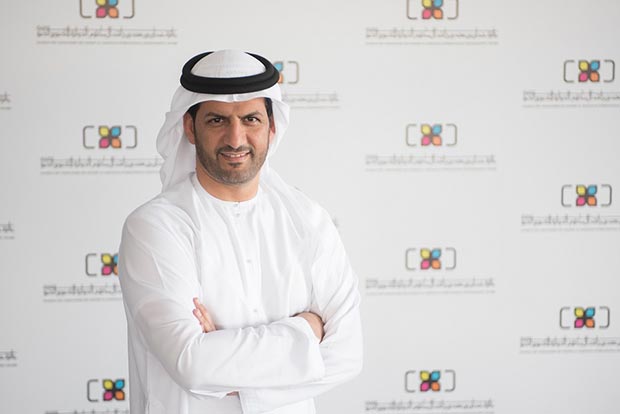 The Secretary General of HIPA, His Excellency Ali bin Thalith
The Hamdan bin Mohammed bin Rashid Al Maktoum International Photography Award (HIPA)
HIPA is an internationally renowned photography competition. It was launched in 2011 by His Highness Sheikh Hamdan bin Mohammed bin Rashid Al Maktoum, the Crown Prince of Dubai. The award enjoys a social and legal stature as a tool for promoting Dubai's vision of artistic and cultural excellence. On a local level, the award hopes to develop and increase awareness of the art of photography amongst the local Emirati population. For more information visit www.hipa.ae