The exhibition 'Expanding Worlds' will feature a selection of the work of three emerging contemporary artists from Iran: Maryam Ashkanian, Zahra Hosseini and Elnaz Javani that will be introduced for the first time to a European audience. The exhibition will be open from January 9 to January 26, 2012.
Their work is a refreshing departure from the well-worn clichés expected of contemporary Middle Eastern artists today. The show is designed to illustrate the dynamic and true nature of Iran's current-day art scene.
Maryam Askhanian

is 23 years old Iranian- Azari artist who was raised in the Caspian area. Her mother's needle work became her source of inspiration at an early age and even after she studied painting, fabrics and needlework is still her material of choice. Her soft finishes add to her mysterious vocabulary which seem eager to connect with the audience.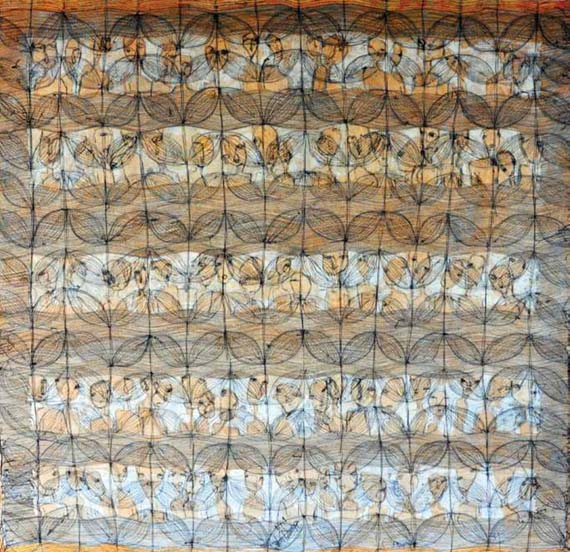 Maryam Ashkanian / Untitled, 150 X 150 cm, Sewing and monoprint on fabric, 2011 / Image Courtesy of Mojgan Endjavi-Barbé
Zahra Hosseini

is 30 years old from Shiraz (south of Iran). The existing body of work is not only an autobiographical reflects of a survivor of medical malpractice but also convey the artists courageous, bold and challenging approach towards the reality of life and faith, as random and impersonal as it may come.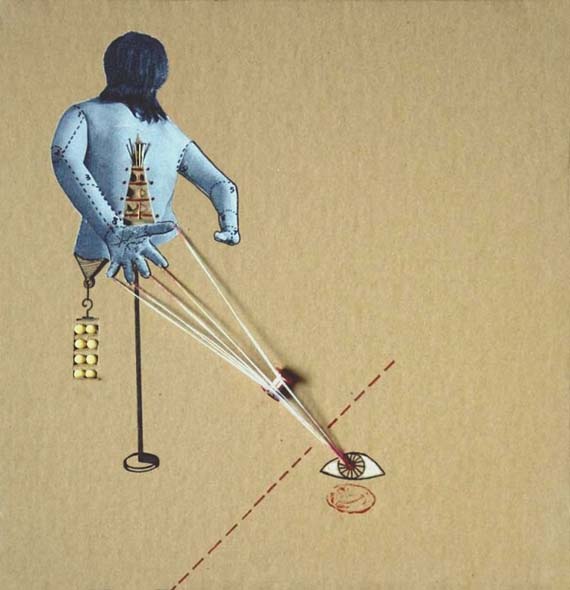 Zehra_Hosseini / Asymetric body, 30 X 30 cm, Mixed media on cardboard, 2011 / Image Courtesy of Mojgan Endjavi-Barbé
Elnaz Javani
is a very talented 26 years old young artist, who transforms her rebellious energy in art. Her choice of fabric and textile as Medium gives her more flexibility to convey her personal artistic impressions on gender and social issues. Interesting enough, she was raised with a father who used to sew for a living.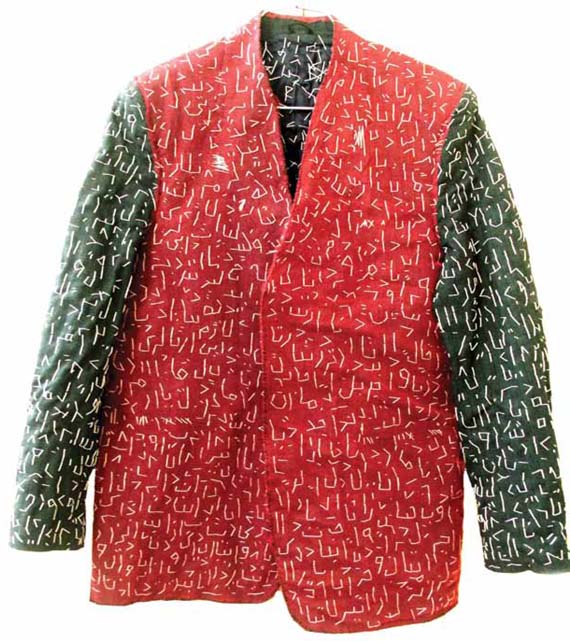 Elnaz Javani / Fate hanged C, 80 X 50 cm, sewing and mixed media, 2011 / Image Courtesy of Mojgan Endjavi-Barbé
The Opening Night is tonight at 18:00 h at: 'Le Commun', Bâtiment d'Art Contemporain (BAC) 28, rue des Bains (rez) 1205 Genève Switzerland