The Empty Quarter gallery, in partnership with Aramex Art is proud to exhibit works by acclaimed photographer, Jimmy Nelson, a selection of photographs documenting some of the most fantastic indigenous cultures left on the planet today. The exhibition opened on November 9, 2015 and will run until January 10, 2016.
Between 2010 & 2014 Jimmy Nelson travelled the world to document some of the most fantastic indigenous cultures left on the planet today. He had come to realize that from a life spent travelling that his camera was the perfect tool for making contact and building intimate and unique friendships. Relationships with hitherto unknown and understood communities in some of the farthest reaches of the planet. He wanted to discover how the rest of the world is threatening to change their way of life forever. But most importantly, he wanted to create an ambitious aesthetic photographic document that would stand the test of time.
Jimmy's project titled 'Before they pass away' is intended to be a controversial catalyst for further discussion as to the authenticity of these fragile disappearing cultures. Jimmy Nelson is not a scientist but rather a self-trained ethnologist and visual anthropologist using his curiosity to find answers.The photographs tells stories that leave room for the recipient's questions. With the project he creates awareness for the fascinating variety of the culture and history charged symbols of the people, reflecting their rites, customs and traditions.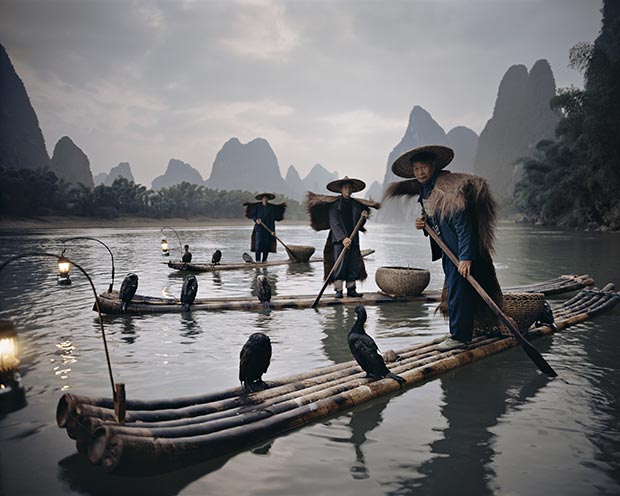 Jimmy Nelson, Yangshuo Cormorants - China, 2005 - Cormorant Fishermen, Yangshuo © Jimmy Nelson Pictures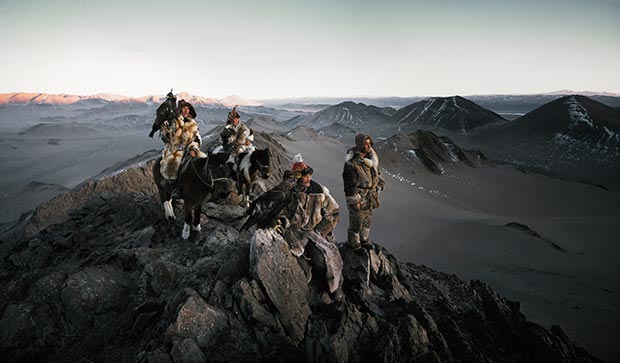 Jimmy Nelson, Kazakh © Jimmy Nelson Pictures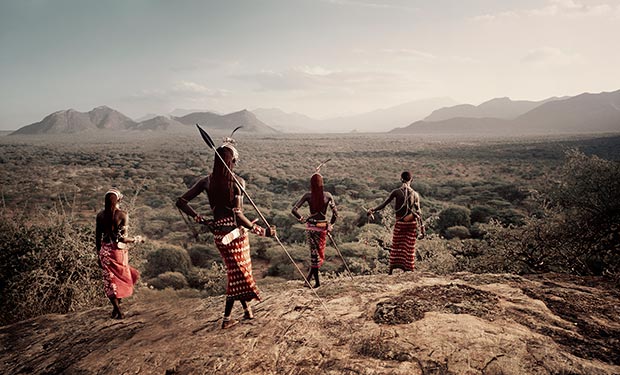 Jimmy Nelson, Nyerere, Loingu, Lewangum & Lepokodou - Kaisut Desert - Kenya, 2010 Samburu, Kenya © Jimmy Nelson Pictures
Jimmy Nelson merely shows us the tip of the iceberg with the pictures that he has made. He consciously chose just thirty-five of the threatened tribes and cultures, based on their geographical and traditional extravagance, but above all for their illuminating beauty. What drives him is not compassion for poverty or illness, but passion for painted bodies: mirrors of pure souls, messages in flesh, worn as a second skin. His fascination for the rapidly vanishing harmony between man and nature takes us to places we thought had disappeared long ago. He asks us, will we sever the fragile umbilical cord to our extraordinary primeval past? Thus potentially finding ourselves alone without a cultural purpose. It is Jimmy's hope, we will make a different choice and we will all gather around the digital fireplace of humanity and continue for generations to tell the stories from our great grand parents and their importance even in the 21st Century.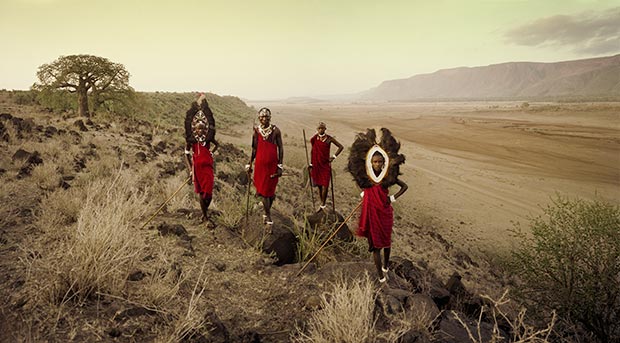 Jimmy Nelson, Ladaru, Lenaitu, Lengaa & Saitoti - Tarangire, Rift Escarpment - Tanzania 2010 © Jimmy Nelson Pictures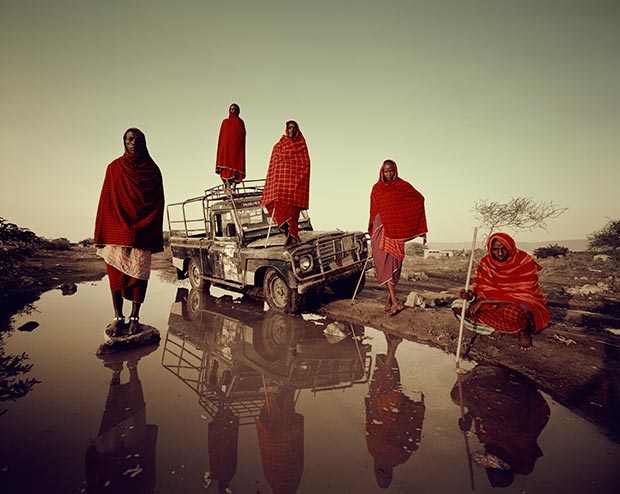 Jimmy Nelson, Maasai - Manyara Village, Rift Escarpment - Tanzania, 2010 - Maasai, Tanzania © Jimmy Nelson Pictures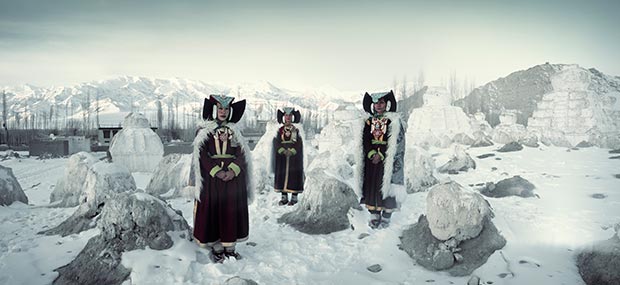 Jimmy Nelson, Ladahki © Jimmy Nelson Pictures
Jimmy Nelson
Jimmy Nelson (UK, 1967) started working as a photographer in 1987. Having spent 10 years at a Jesuit boarding school in the North of England, he set off on his own to traverse the length of Tibet on foot. The journey lasted a year and upon his return his unique visual diary, featuring revealing images of a previously inaccessible Tibet, was published to wide international acclaim. Soon after, he was commissioned to cover a variety of culturally newsworthy themes for many of the world leading publications ranging from the Russian involvement in Afghanistan and the ongoing strife between India and Pakistan in Kashmir to the beginning of the war in former Yugoslavia.
In early 1994 he and his Dutch wife Ashkaine produced Literary Portraits of China, a 40 month project that took them to all the hidden corners of the newly opening People's Republic. Upon its completion the images were exhibited in the People's Palace on Tiananmen Square, Beijing, and then followed by a successful worldwide tour.
From 1997 onwards, Jimmy began to successfully undertake commercial advertising assignments for many of the world's leading brands whilst creating a family based in Amsterdam the Netherlands. At the same time he started accumulating images of remote and unique cultures photographed with a traditional 50-year-old plate camera and awards followed. International exhibitions and acclaim created the subsequent momentum and enthusiasm for the initiation of 'Before they Pass Away' in 2010.