Desypher, a studio for architecture, planning and urban design from Australia opened a photo exhibition by Ahmad Sabra. The exhibition will run until December 15, 2012.
Malak is a 6 year old girl from Gaza. She has a medical condition in which she was born without ears. Through the assistance of the Towards Hope Foundation, Malak was flown to Melbourne for a series of operations to give her bionic ears and hearing. Over the past nine months, Ahmad has documented her story; taking the Journey Home with Malak as she returned to her family. The result is a deeply moving photo documentary about the trials and triumphs of little Malak. Desypher is hosting her story and welcomes you to share this journey.
Since reconnecting with his love of photography in 2005, Ahmad Sabra has not looked back; first operating as a freelance photographer, and now making up one half of the recently established Lah'za Photography. Ahmad's work is predominantly focused on documenting the Muslim community in Australia as he seeks to explore the lives of both the community, and individuals in an effort to break down some of the negative perceptions that exist. His work, often shot on film, evokes a strong sense of emotion and offers a window 'in' to the subject.
Here are the photos from the opening of the exhibition: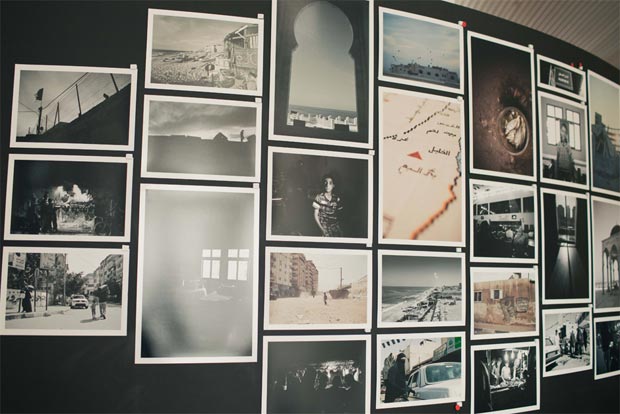 'Journey Home' by Ahmad Sabra / Installation view / Courtesy ofdesypher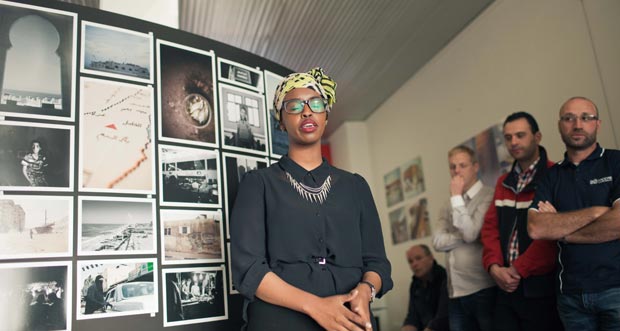 Munira Yusuf (Spoken Word Artist), The Spoken Word / Courtesy of desypher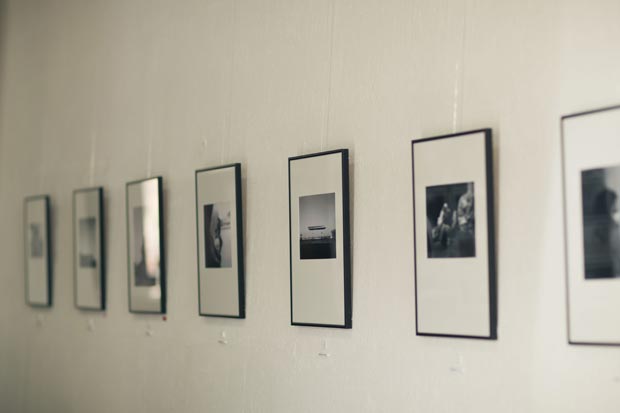 'Journey Home' by Ahmad Sabra / Installation view / Courtesy of desypher
Issam Nabulsi (desypher Director) / Courtesy of desypher
In addition to the 'Journey Home' exhibit, this weekend desypher is hosting the photography workshop (on December 1, and December 2, 2012) run by the artist. The course will suit a range of experience levels and participants will also have the opportunity for their work to be exhibited at the gallery.
As part of the workshop, participants will be invited to take part in a photography competition. Following completion of the workshop, attendees will be asked to make use of their newly acquired skills; taking photo/s centred around the theme of 'community.' Participants will then be asked to submit their best piece for print and exhibition at the gallery. Prizes will be awarded for the submissions in two categories as follows:
Panel's Choice: a panel consisting of local artists will critique the entries, determining which pieces most appropriately respond to the brief. The panel will consist of: Ahmad Sabra, photographer and Reeham Hakem, community artist
People's Choice: at the closing of the gallery, all participants' entries will be on display, with onlookers invited to participate and vote for the best entry.
Numbers are limited so register now! More info here.