In our Online Gallery we are presenting an upcoming Pakistani artist JZ Aamir.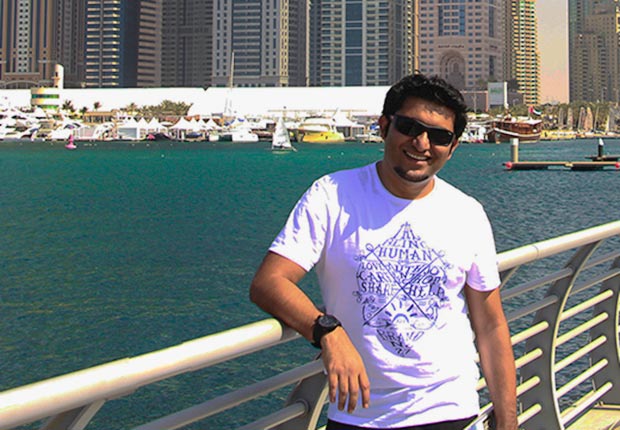 JZ Aamir / Courtesy of the Artist
JZ Aamir's passion for calligraphy dates back to his childhood when he learned and practiced writing with a Bamboo pen on a wooden board. After his graduation he moved to Dubai and developed an interest for photography. To combine the two, he discovered 'Light Calligraphy', a long exposure technique that allows 'writing in space' with light. The inspirations for his work came from the French artist Julien Breton and the well known calligrapher Hassan Massoudy.
JZ Aamir's images are being produced straight out of the camera, with no Photoshop editing. During the process, JZ Aamir writes Arabic in reverse to avoid flipping the images in Photoshop. Everything is set up in the camera, the color temperature, the intensity of light and the time frame. The images are made indoors, in a dark room with LED lights and a camera on a tripod.
In his next project artist will be exploring outdoor light calligraphy in front of the famous landmarks in UAE. As a member of the Emirates Photography Club he will receive their full support. His future plans also include writing 99 Names of Allah with light, one name a day.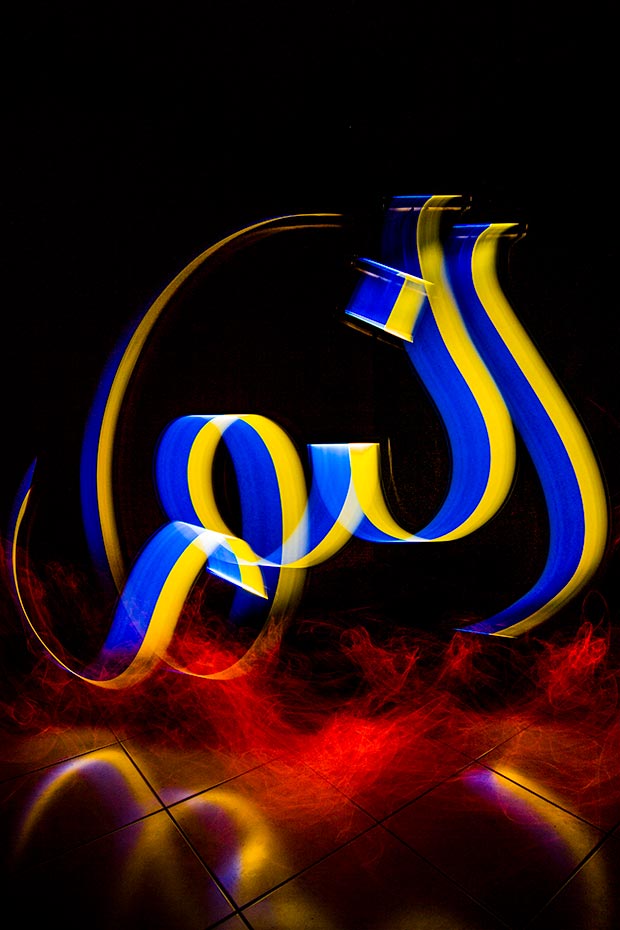 JZ Aamir, Light-Calligraphy, Al-Noor / Courtesy of the Artist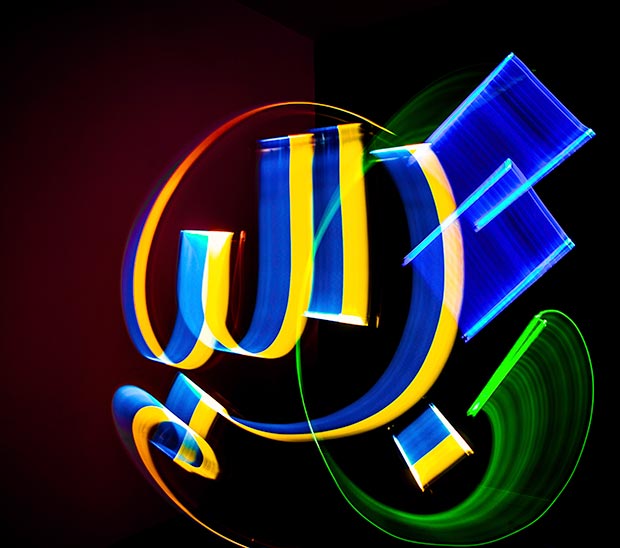 JZ Aamir, Light Calligraphy, Bismillah / Courtesy of the Artist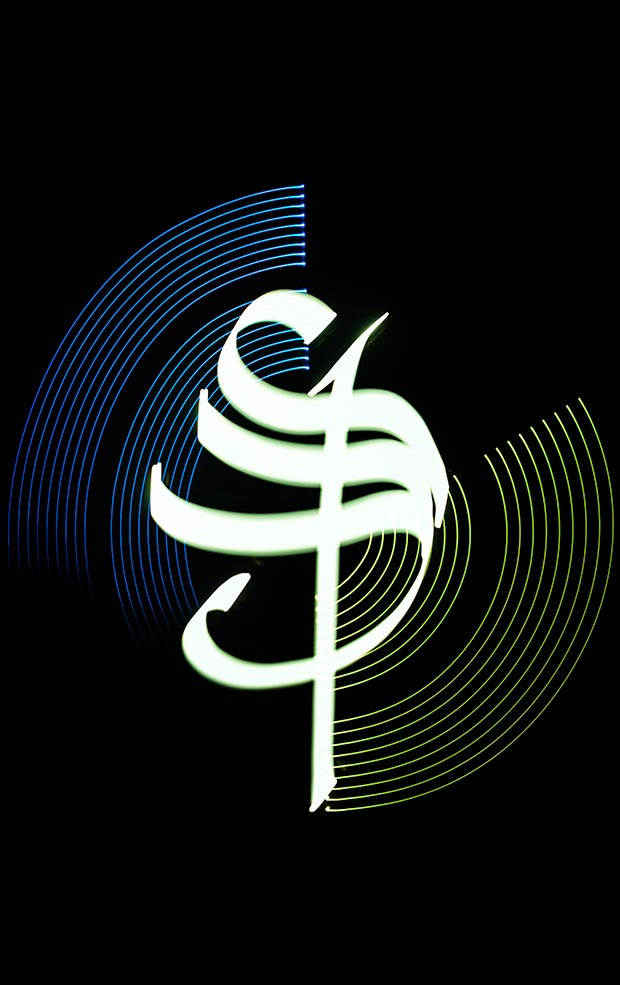 JZ Aamir, Light Calligraphy, Allah / Courtesy of the Artist
See more of his work in our ONLINE GALLERY.