The group exhibition titled 'Let's Take It Outside' opened at Gandhara Art Gallery in Karachi, Pakistan presenting the works by Ahsan Jamal, Imrana Tanveer, Noor Ali Chagani and Nashmia Haroon's. The exhibition will run until July 5, 2014.
Using the popular phrase 'Let's Take It Outside' which commonly translates to taking the disagreement or the fight elsewhere, this exhibition plays on the notion of moving the narrative or the dialogue away from its present condition. Thus, moving it away from the corridors of power and drawing rooms, to a place where it is more relevant and unhindered. It challenges the notion of exclusivity and seeks to provide a voice to those whose opinions are have historically been tolerated but ignored like a mild irritant. The question to put forward would be, who might those be. The public at large.
The work of all four artists, Ahsan Jamal's quiet portraits and still landscapes, Imrana Tanveer's tongue in check commentary on the realm of power, Noor Ali Chagani's exposed brickwork and Nashmia Haroon's scaffolding all call for pushing the narrative to its rightful place. Outside.
Ahsan Jamal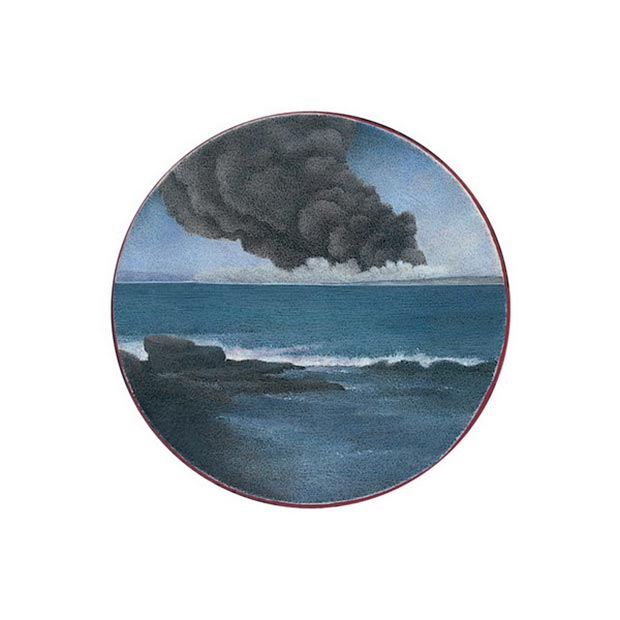 Ahsan Jamal / Picturesque, 2008, Gadrung on Wasli, 2x2 inches / Courtesy of Gandhara Art Gallery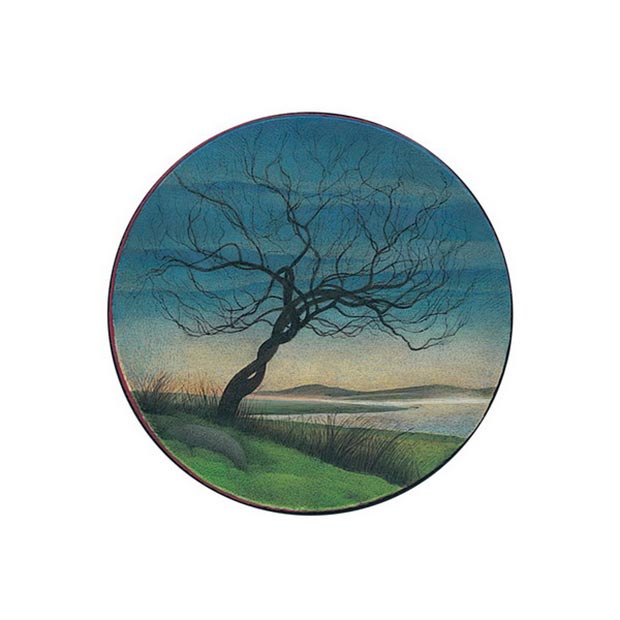 Ahsan Jamal / Picturesque, 2008, Gadrung on Wasli, 2x2 inches / Courtesy of Gandhara Art Gallery
Imrana Tanveer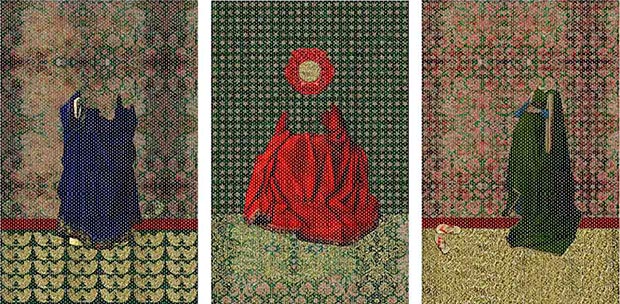 Imrana Tanveer / Our Lady in Saturation (Triptych), 100x54 in, Paper and Thread, 2014 / Courtesy of Gandhara Art Gallery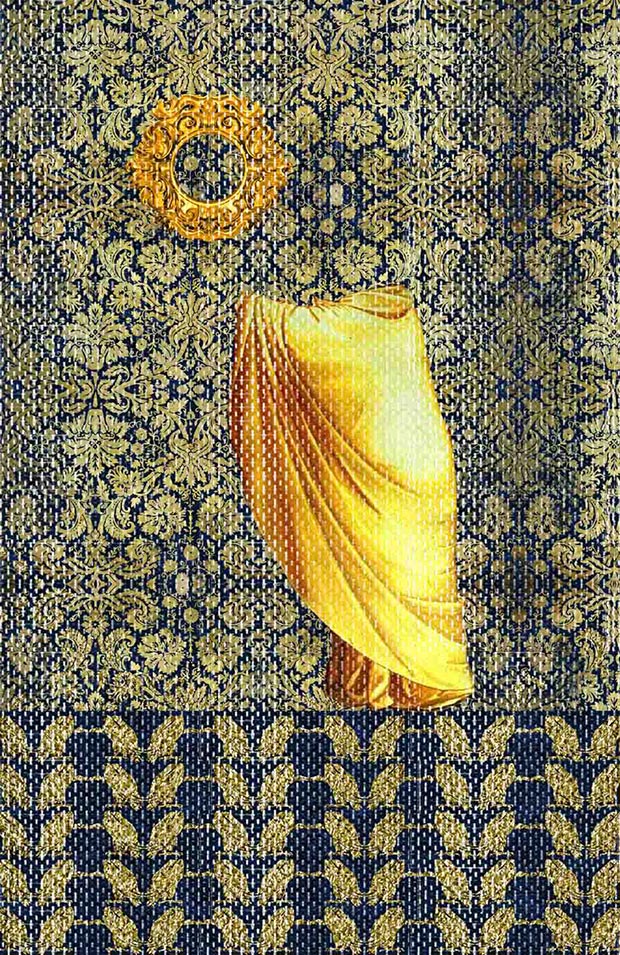 Imrana Tanveer / Kiss of Love, 40x54 in, Paper and Thread, 2014 / Courtesy of Gandhara Art Gallery
Noor Ali Chagani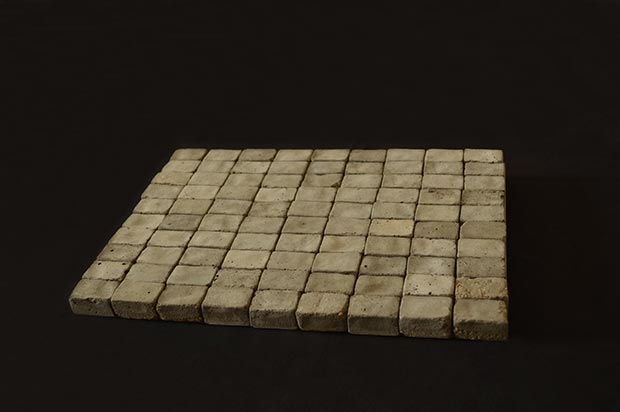 Noor Ali Chagani / Ek Doojey de nal, 2014, 15x12 inches, Big work with concrete blocks (it's a hanging piece) / Courtesy of Gandhara Art Gallery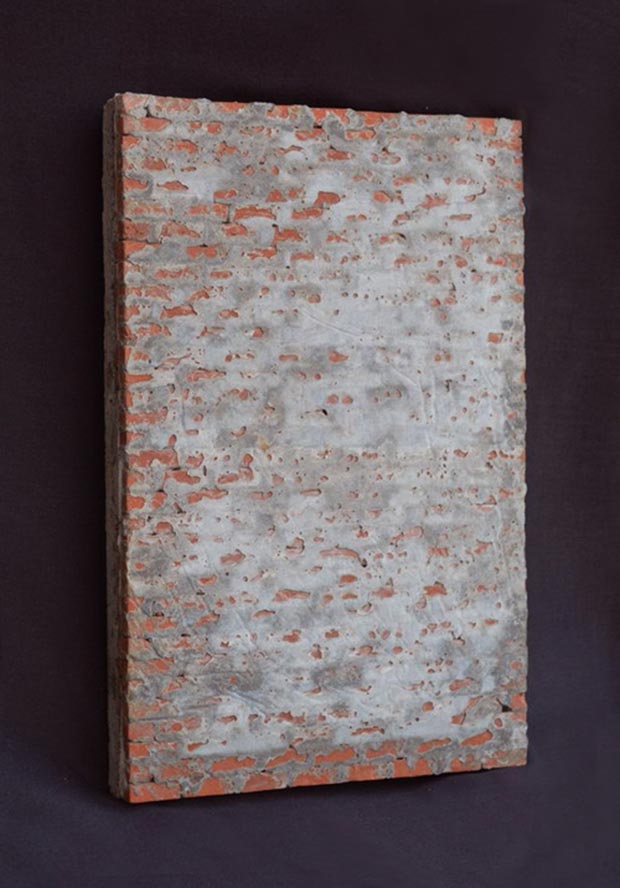 Noor Ali Chagani / The otherside , 2014, Terracotta bricks, cement, 15x10 inches, work with red bricks / Courtesy of Gandhara Art Gallery
Nashmia Haroon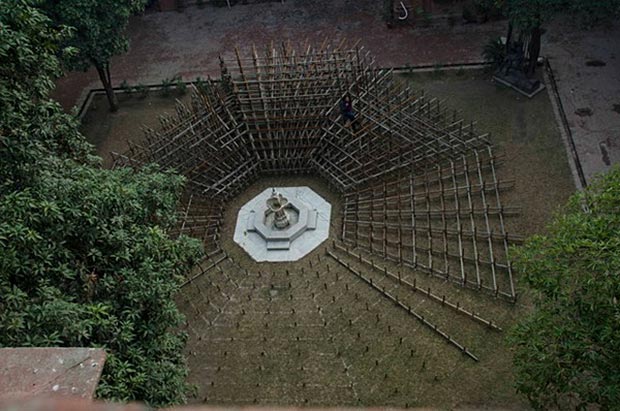 Nashima Haroon / The Aesthetics of a System Default (Arial view), 2013 Digital C- print / Courtesy of Gandhara Art Gallery