Art Dubai 2015's Marker programme, curated by Luiza Teixeira de Freitas, includes artists and art spaces from Latin America and the Arab world.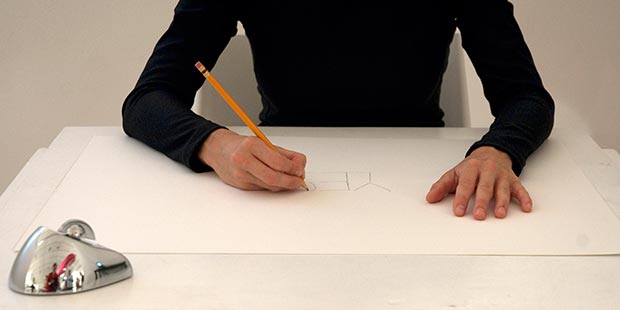 Marker / Maria Jose Arjona, AFFIMATIONS, 2010, ong durational performance, Volta NY, photographer Julian Navarro, dimensions variable / Courtesy of mor.charpentier and the artist
In 2015, Marker turns its focus to Latin America and the historical and contemporary connections between this region and the Arab world. Curated by Luiza Teixeira de Freitas, Marker 2015 is the largest showcase of Latin American art in the Gulf to date. Marker is set to draw in curators, collectors and critics from Europe, Africa, South Asia and the Middle East interested in connecting with upcoming and established artists from across Latin America.
Luiza Teixeira de Freitas is an independent curator working between London and Lisbon, involved in curating private collections and a range of independent projects. She is also actively involved in producing artists' books and independent publishing projects. "Representing the huge breadth of artistic talent in Latin America has been a great challenge," says Luiza Teixeira de Freitas, curator of Art Dubai Marker 2015. "The selection of artists from across the region and across many creative disciplines provides a very unique insight into this thriving and exciting scene."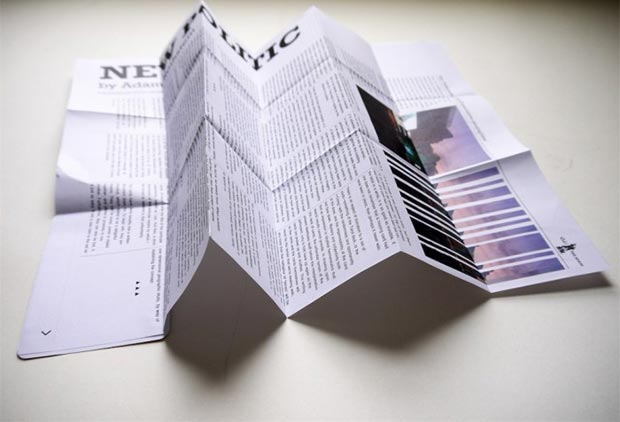 Marker / THE STATE, Volume II: Speculative Geographies, Shanon Gehela, Ruins or Books, 2012 / Courtesy of THE STATE
In 2015, Marker expands and takes an unprecedented multidisciplinary approach. Teixeira de Freitas is curating a group exhibition – a thematic, salon-style presentation of painting, drawing and sculpture by more than 15 artists. Galleries and institutions from across Latin America have been invited to participate and are loaning work for this dynamic group show.
The programme also includes:
a collection of artists' publications co-presented by Tijuana (Brazil) and The State (UAE) that draws connections between Latin America and the Arab world
performance art, with renowned Colombian artist Maria Jose Arjona presenting long durational performances that explore the concept of time
a sound art programme by artists from across Latin America, selected by Marina Buendia (Brazil) and Maria Quiroga (Colombia), with works presented via specially designed sound chairs by Argentinean artist Nicolás Robbio
film: Videobrasil, the São Paulo-based association that fosters and produces art and film across the geopolitical South, takes over the Art Dubai Cinema with a specially curated series of artists' film and video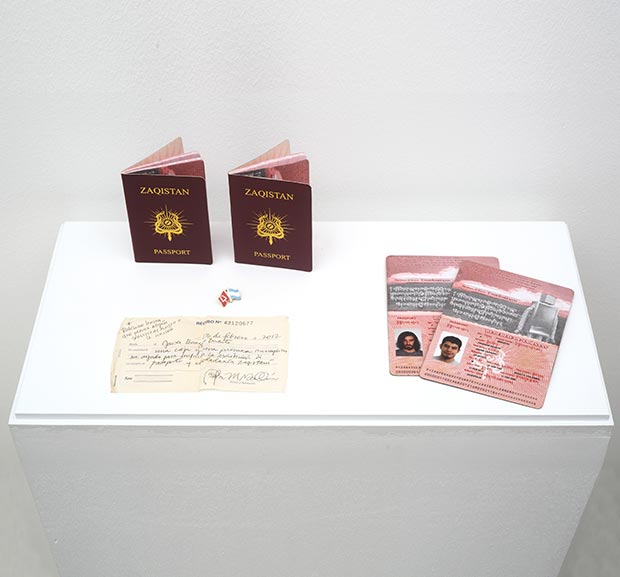 Marker / Zaq Landsberg, Sofía gallisá Muriente, Zaqistan passports, 2013, printed passports, variable sizes / Courtesy of Museo de Arte Latinoamericano de Buenos Aires>
Beyond Marker, the 'Latin American spirit' spreads throughout the fair. Several galleries within the Contemporary halls have opted to showcase artists from the continent, while in the not-for-profit Projects programme, Maria Thereza Alves was recently announced as a participant in Art Dubai Commissions.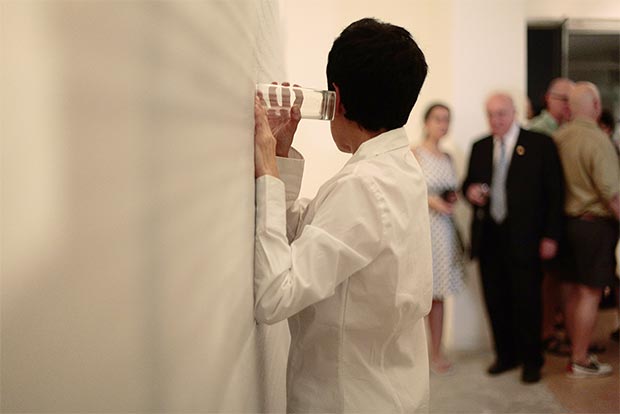 Marker / Maria Jose Arjona, The Simple Balance of Things, 2013, long durational perfromance, Hexagono Irregular curated by Jose Roca, Israel and Singapore, dimensions variable / Courtesy of Mor-Carpentier and the Artist
The Global Art Forum includes contributions from, among others, the Colección Patricia Phelps de Cisneros (USA / Venezuela) and La Ene - Nuevo Museo Energía de Arte Contemporáneo (Argentina), known as the only "museum" of contemporary art in Buenos Aires. La Ene also collaborates on a pop-up project in Dubai with Delfina Foundation (London).
Other artists and speakers are set to be announced as part of the fair's not-for-profit programming over the coming weeks.