NEW YORK / "Moroccan Tableware" is a set of designed tableware inspired by Islamic art by Edward Hale. He is a designer who was born and raised in New York City, and he is currently a graduate student in the Industrial Design department at the Pratt Institute in Brooklyn.
Edward Hale describes for us this very interesting project:
"In this project I wanted to capture the complexity of Moroccan culture and cuisine, which grew out of local Berber customs combining with Arab traditions. I decided to use the aesthetic of Moorish artwork and architecture to communicate this diverse cultural and culinary tradition.
I sought to capture the time-honored forms of the Moroccan tagine and teapot by breaking down their overall gestures and rebuilding them with many smaller elements borrowed from architecture and everyday objects. I derived the structure of the tagine from muqarnas, which are used to transition between walls and ceilings. The teapot responds to the concavities of the tagine, and I made use of the protruding elements to transition into the spout, handle and feet.
With the smaller bowls I wanted to capture the complexity of zillij, cut tile, by focusing on the form of a single constituent element, which is not typically apparent within the overall pattern."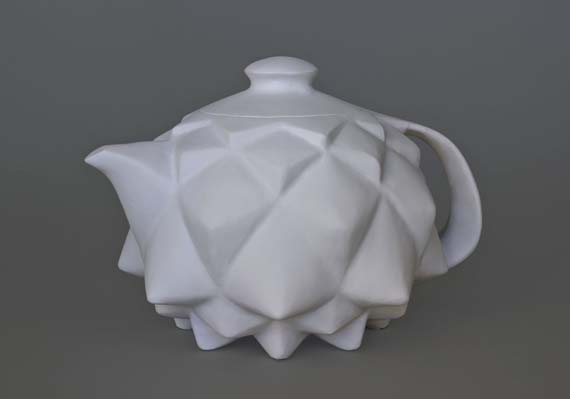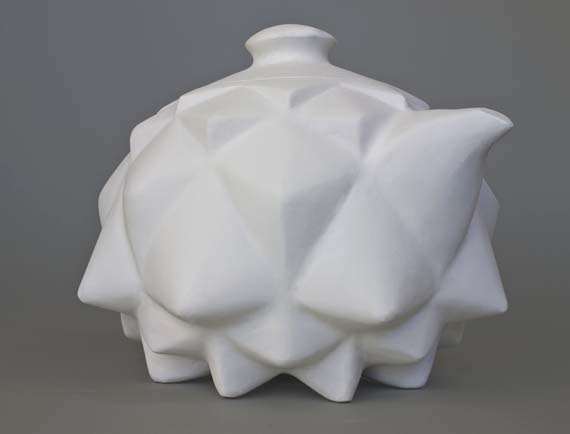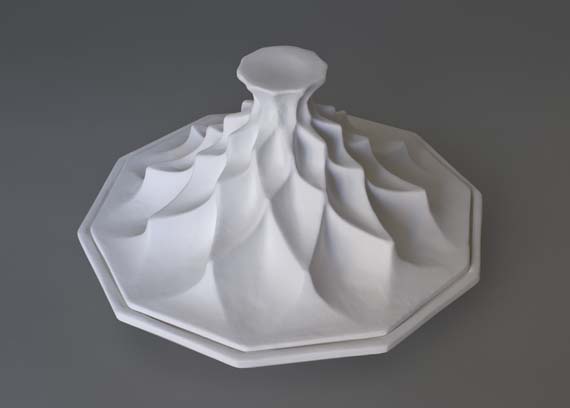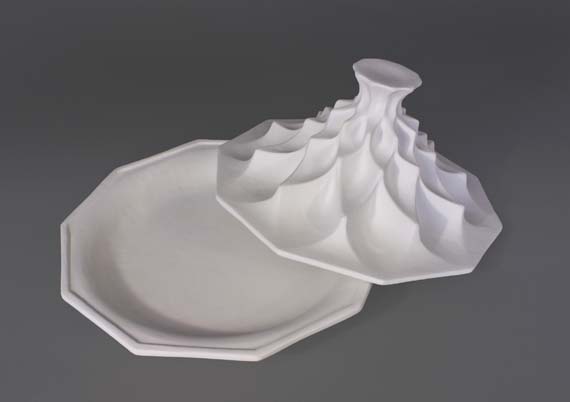 Visit the artists portfolio here:
http://www.coroflot.com/public/individual_details.asp?individual_id=291807
Photos: Courtesy of Edward Hale, © Copyright Edward Hale