BAHRAIN / The art exhibition 'Ontology', by Saudi artist Lulwa Al Homoud, will be held at Al Riwaq Art Space from January 26 to February 24, 2013.
'Ontology' is the Language of Existence, a showcase by Lulwah Al Homoud that recalculates the essential words of creation through Islamic geometry and mathematics.
From an understanding that Arabic letters have proportions which represent mathematical codes, Lulwah Al Homoud is using these codes to deconstruct or break letters into simpler lines like a building material for new geometrical designs. The end result is a computer generated geometrical design, which was recalibrated from the deconstructed words and silkscreen printed on paper. The artist showcases her completed work out of the Allah's 99 names.
Lulwah Al Homoud is an artist from Riyadh who spent six weeks at a school in London 'Exploring Calligraphy and Arab design.' She has participated in and co-curated the 2008 Edge of Arabia exhibition in SOAS Brunei Gallery. Her work was chosen by Christie's in April 2009 for their Middle East auction in Dubai.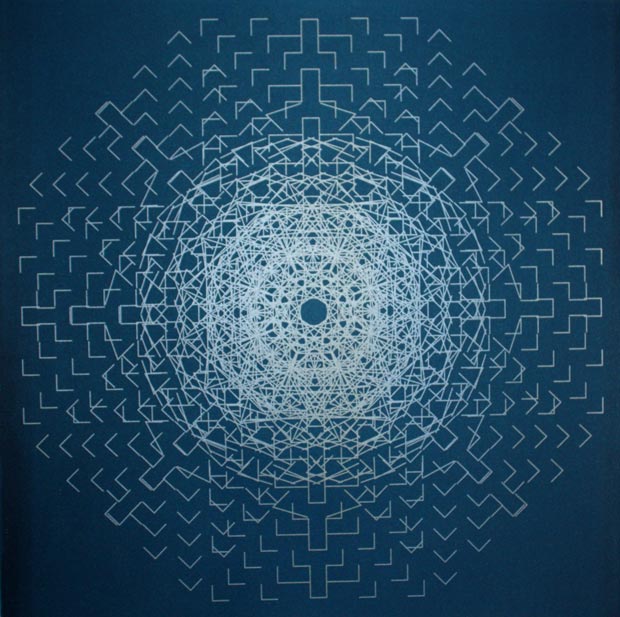 Lulwah Al Homoud / Al Batin, Silver on blue / Courtesy of Al Riwaq Art Space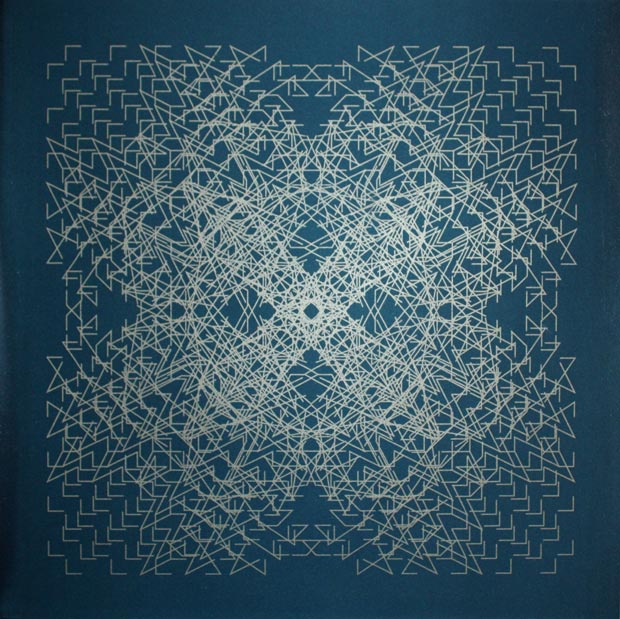 Lulwah Al Homoud / Al Akhir , SilverGold on green shade blue / Courtesy of Al Riwaq Art Space
Al-Riwaq Art Space
Al-Riwaq Art Space is a leading non-profit arts organization dedicated to promoting contemporary art and design practices in Bahrain. Founded in 1998 by Bayan al-Barak Kanoo, Al-Riwaq Art Space is nestled at the heart of Manama's cultural center, Block 338. Through a robust annual roster of art exhibitions, residency and educational programs, al-Riwaq Art Space plays a key role in training and nurturing local artistic talent, connecting Bahraini and international artists, and providing opportunities for collaboration and exchange. With its strong emphasis on public art and community engagement, al-Riwaq Art Space acts as major local hub for the Bahraini public, promoting creativity and artistic expression especially among the youth.