JEDDAH / An exhibition of Islamic calligraphy 'Alla'ma bil Qalam' was organized by the Consulate General of Pakistan from 1-4 October 2011 at Sheraton Ball Room in Jeddah.
Image above: Khalid Javed Yousufi, Image: Courtesy of Consulate General of Pakistan
The work of Pakistan's award winning calligraphers were displayed in the 'Alla'ma bil Qalam' exhibition, like Chief Khattat of Masjid Al Nabvi Al Sharif, Mr. Shafiq Uzzaman Khan and former Naqqash of Masjid Al Nabvi Al Sharif, Mr. Asghar Ali. In their works we can see beautiful compositions written in Kufi, Diwani, Thuluth, Naskh and Nastaleeq. The exhibition highlighted the continuity calligraphy tradition which goes back to the time of Caliph Umar Ibn Khattab and Caliph Ali. In various Islamic lands this tradition has been carefully nurtured and enriched, particularly in Pakistan where it constitutes country's primary cultural identity and heritage.
Some of the works from the exhibition: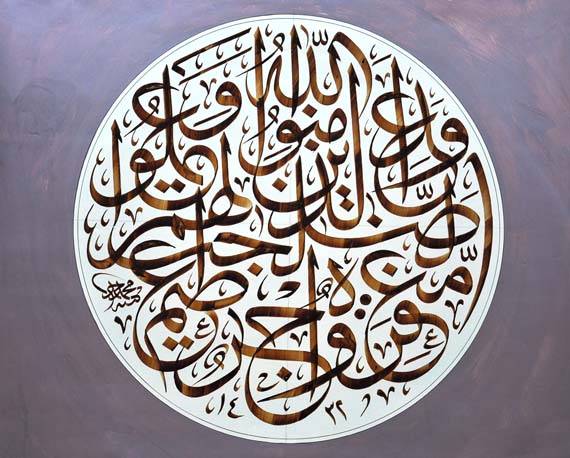 Muhammad Ahmed, Image: Courtesy of Consulate General of Pakistan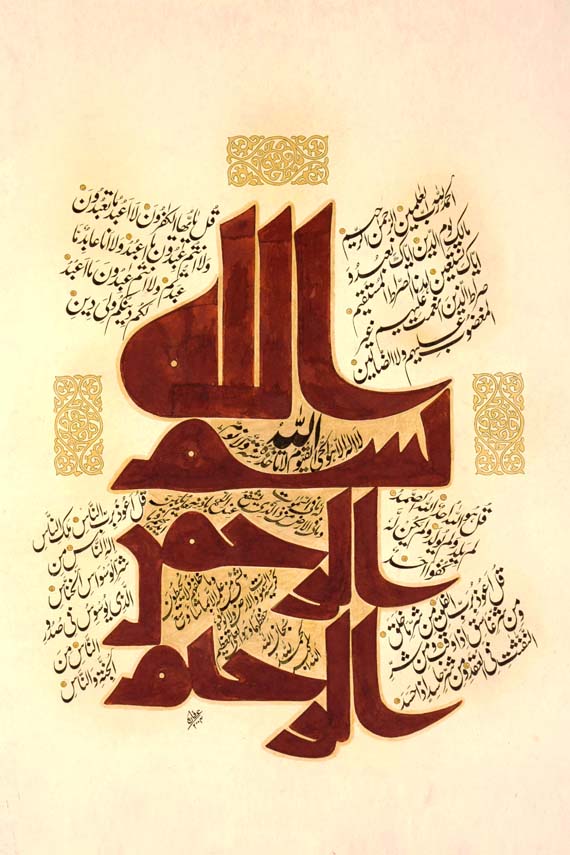 Irfan Ahmed Khan, 60 x 44 cm, ink_on_paper, Image: Courtesy of Consulate General of Pakistan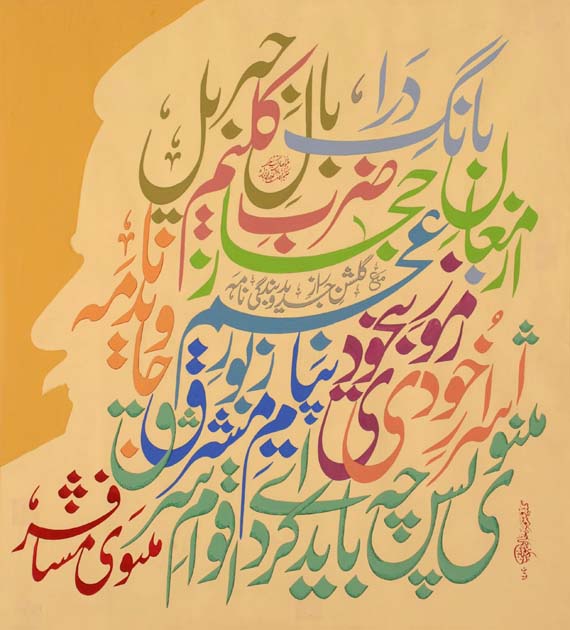 Khalid Javed Yusufi, 54 X 49 cm, poster, Image: Courtesy of Consulate General of Pakistan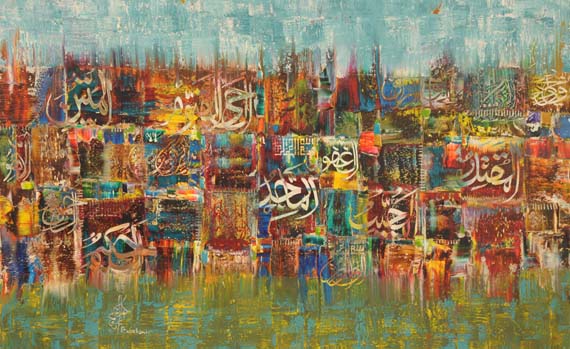 M. A Bukhari, 76 x 122 cm, Oil on Canvas, Image: Courtesy of Consulate General of Pakistan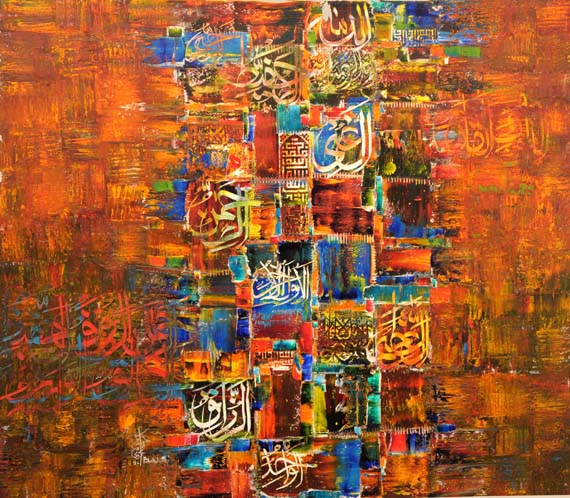 M. A Bukhari, 107 x 122 cm, Oil on Canvas, Image: Courtesy of Consulate General of Pakistan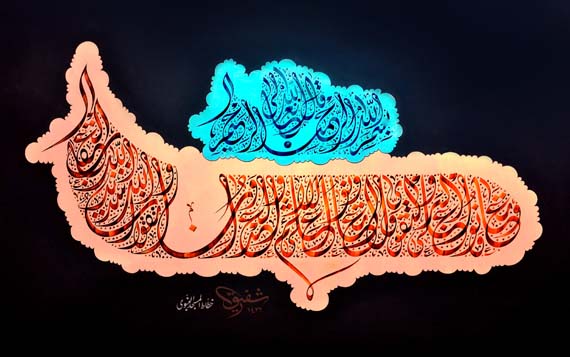 Shafiq Uzzman, ink on paper, Image: Courtesy of Consulate General of Pakistan
To see all exhibited works please visit:
http://www.allamabilqalam.org/