Maraya Art Centre, Sharjah, hosted an exhibition yesterday, 'Art Index 1.0' by photographer Ammar Al Attar. Curated by Dr. Alexandra MacGilp, the exhibition will run until August 29, 2015.
The exhibition features series of seventy portraits of artists and art world figures taken by photographer Ammar Al Attar. During this project, the artist travelled around the country to photograph artists, designers, curators, gallerists, collectors and writers in their studios and workplaces.
The opening of the exhibition 'Art Index 1.0' was attended by H.E. Marwan bin Jassim Al Sarkal, CEO of Sharjah Investment and Development Authority (Shurooq); Hisham Al Madhloum, Director of Sharjah for Literature and Arts Complex; Ahmed Al Qaseer, COO of Shurooq; art enthusiasts and media representatives.
Al Attar's project traces the shifting ecosystem of the local art scene across geographic locations and generations. In both black and white and colour, Al Attar's analogue photographs offer a behind the scenes look at the professional networks and friendships that exist among artists and art workers.
Al Attar showcased his contact sheets and notebooks to give viewers an insight into his work process during his travels on the winding journey from one subject to another. In our age of digital phone photography and Instagram mania, Al Attar is increasingly fascinated with older photographic technologies and the elements of time and chance that are involved in capturing an image.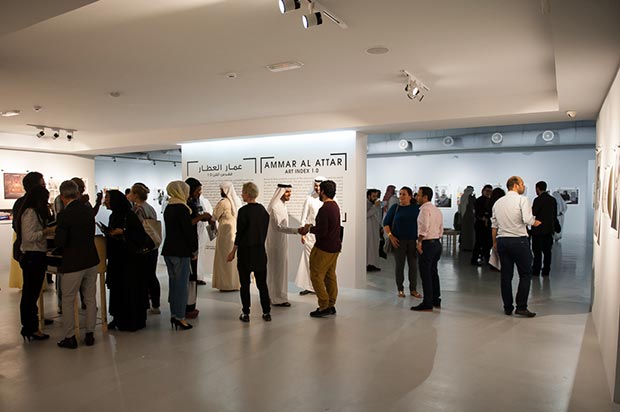 From the opening of the exhibition / Courtesy of Maraya Art Centre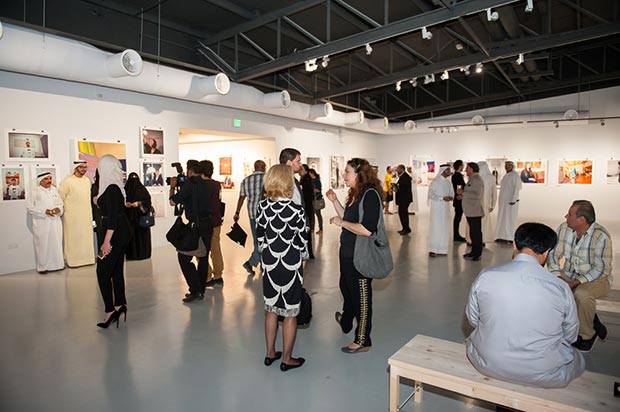 From the opening of the exhibition / Courtesy of Maraya Art Centre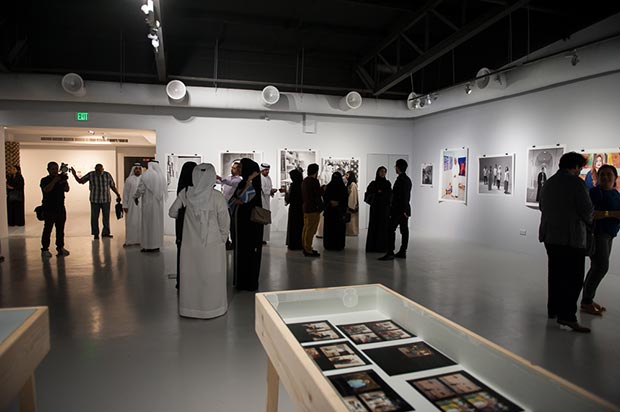 From the opening of the exhibition / Courtesy of Maraya Art Centre
Ammar Al Attar
In his photography, Al Attar chronicles his surroundings and the contemporary landscape, going beyond mere documentation to engage with issues impacting on the social fabric of the UAE. Al Attar is currently working on a fascinating research-based project 'Reverse Moments' in which he is building an archive of photography history in the UAE.
His images provide a visual history of this rapidly developing area, reflecting the cultural continuity that is rarely visible amid overwhelming change. Al Attar's work has been shown throughout the UAE, as well as in Greece at the Thessaloniki Museum in 2011. He was also selected for the 2013 Artists-in-Residence Dubai programme, a partnership between Art Dubai, Delfina Foundation, London, UK, the Dubai Culture and Arts Authority, and Tashkeel, Dubai.