DUBAI / This November, the UAE's arts scene continues to diversify with the launch of a new annual arts initiative titled QUOZ, the first such project to take place in the region. An array of events dedicated to the public will take place on 10 November among 30 arts spaces in the industrial area of Al Quoz, Dubai, from 10am - 10pm.
Photo above: From Alserkal Avenue Community Art Nights / Photo by Issa Alkindy / Courtesy of Alserkal Avenue
All members of the community are invited to explore and discover the wealth of creative spaces within Al Quoz through art, design, music and film. The day will feature a wide range of free events and activities for everyone from families and students to arts enthusiasts and collectors.
An initiative among 30 ARTS SPACES supported by Alserkal Avenue (Arts District) and ArtintheCity (ArtMap of the UAE) for the first time will connect the cultural minds through art, design, music and film; 'QUOZ signifies the growth and strength of the arts scene here, it is a collaborative initiative among arts community in Al Quoz to be held on annual basis and hopefully expand to become a two or even three day arts affair in the future. This project is very unique and one of a kind for the region as nothing of this sort has taken place before' spoke Abdelmonem Alserkal (developer of Alserkal Avenue and Patron of the Arts).
Art spaces will be presenting a variety of events tailored to their programmes, 'It is a unique opportunity to meet and speak to the art gallery owners, artists and curators, many of whom flew in from abroad and will be in town only for a few days. QUOZ is a common ground for cultural minds to meet, exchange and discuss ideas', shared Hetal Pawani (The Director of ArtintheCity).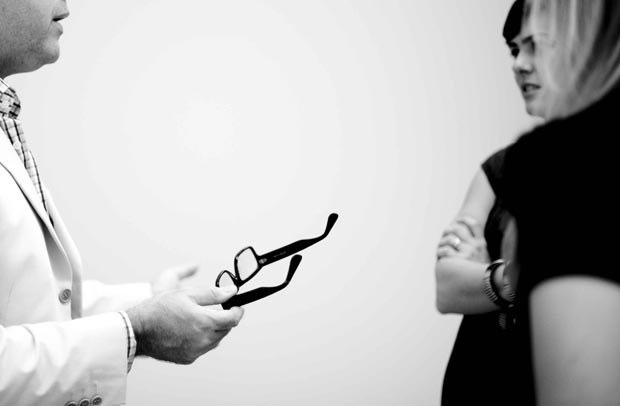 SPM in Alserkal Avenue / Courtesy of Alserkal Avenue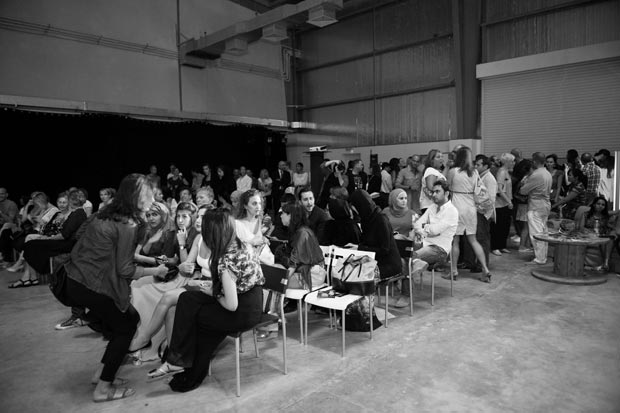 QUOZ / Courtesy of Alserkal Avenue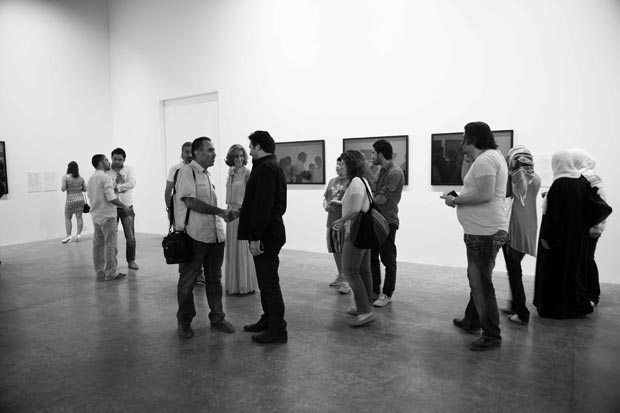 QUOZ / Courtesy of Alserkal Avenue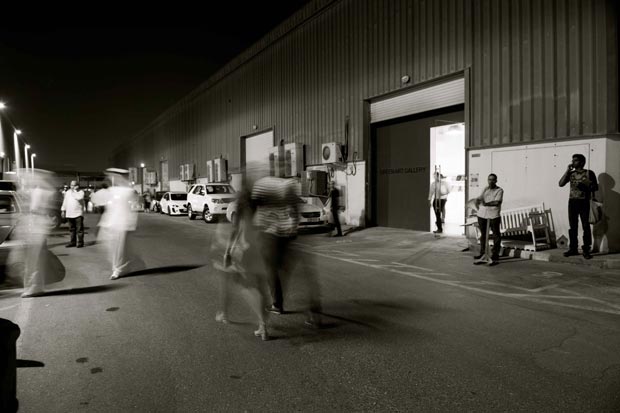 QUOZ / Courtesy of Alserkal Avenue
The line-up of events include family art workshops in the morning then talks and private tours, book signings and informal discussions within the art galleries in the afternoon. Late afternoon is dedicated to film screening by DIFF and the evening will close off with a music performance by the Fridge. Cultural minds are invited to get together and exchange ideas and opinions, ask questions and learn more about this rapidly expanding cultural hub through visiting each space and different events. All day long the ArtBus shuttles will ensure that visitors to QUOZ don't miss a thing, transporting passengers to and from participating spaces and scheduled events throughout the day.
ART/CREATIVE/DESIGN Spaces in Al Quoz:
Art Sawa | Ayyam Art Center | 1x1 Art Gallery | Carbon12 | Create!@sofastudio | Etemad | FN Designs | Gallery Isabelle van den Eynde | Green Art Gallery | Grey Noise | Gulf Photo Plus | Hamail Art Galleries | J+A Gallery | Lawrie Shabibi | La Galerie Nationale | Meem Gallery | Mojo | Mottahedan Projects | Salsali Private Museum | Satellite | Shelter | Showcase Gallery | Traffic | Total Arts at The Courtyard | The Courtyard Gallery | The Cartoon Art Gallery | The Fridge | The Third Line | thejamjar |
For the latest programme information please visit Alserkal Avenue and ArtintheCity.