DUBAI / The newest addition to the gallery landscape in Dubai, RIRA Gallery presents its debut exhibition 'Respect to Time' with highlights from the young Iranian art scene. Located on the lower level of the Dubai International Financial Centre (DIFC), RIRA Gallery will inaugurate its first art space on May 16, 2012.
RIRA Gallery's launch in the UAE is aimed at broadening the region's rapidly-developing art landscape. As part of the Middle East's art community, RIRA aims to provide accessibility to regional talent from Iran and the greater MENASA markets by hosting solo and group exhibitions featuring a strong selection of both emerging and established artists from the Arab world.
"RIRA Gallery will open its doors in the United Arab Emirates to expand the scope of the regional gallery community with the goal of creating additional visibility and demand for young artists from the wider Middle East", says Director Parisa Davarkia. "Our aim is to provide a space for the artists who, with the extra support, can get connected, introduced to the regional art world and work towards establishing themselves. Dubai's market - and as a constantly growing hub of art and culture in the region - has all the capacities to make that happen".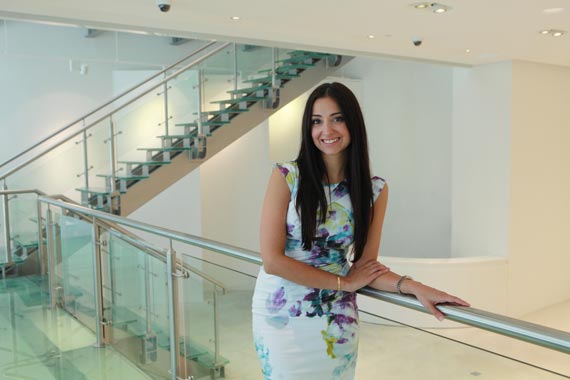 Parisa Davarkia, Director of RIRA Gallery / Courtesy of RIRA Gallery
Encompassing two levels, the gallery is uniquely designed with generous wall space providing numerous viewing angle, as well as natural light and high ceilings that offer space and perspective to best experience the artworks on show. The main floor, on the mezzanine level, delivers a distinctive layout with curved corners and rolling walls, which can be altered for specific installations; the upper floor includes exclusive architectural motifs such as a catwalk corridor - separate from the main viewing area – and a suspended wall, held up by invisible wires, as well as additional exhibition area.
RIRA Gallery debuts with a group show, 'Respect to Time', representing works by a selection of both young and emerging, and established international Iranian artists. The exhibition will be divided between the two levels of the gallery and is an overview to the ideals of 'Iranian art' through the artists' cultural beliefs and mythological aesthetics of the country.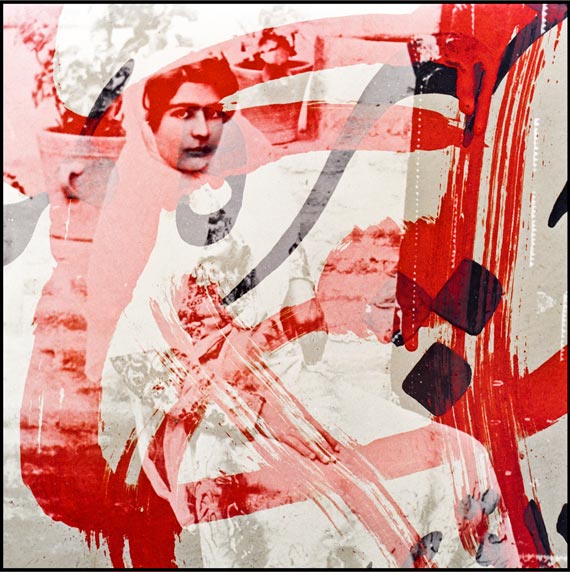 Bahman Jalali / Image of Imagination, CPrint, 40x40cm / Courtesy of RIRA Gallery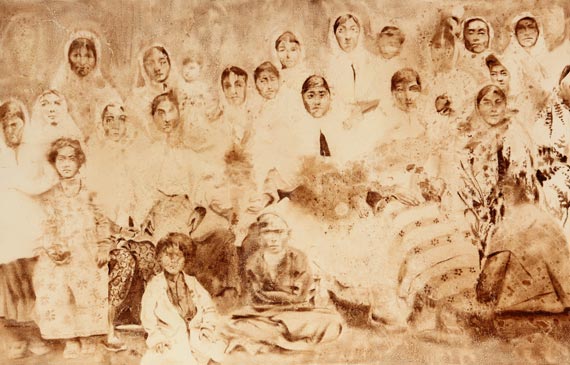 Dana Nehdaran / Wedding Ceremony in Isfahan, Oil-on-canvas, 200x150cm / Courtesy of RIRA Gallery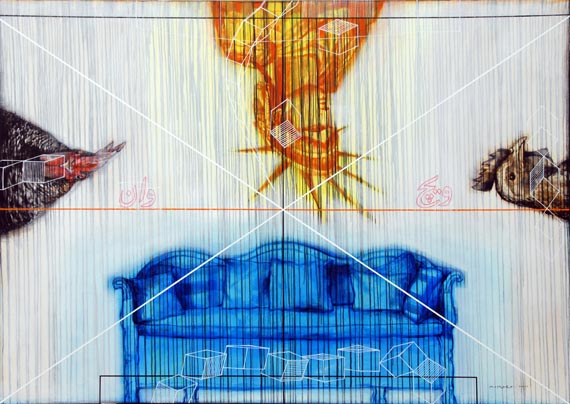 Mostafa Darebaghi / Which One, 2011, Acrylic on canvas, 190x270cm / Courtesy of RIRA Gallery
Photography, sculpture and paintings will be showcased by artists Fereydoun Ave, Atoosa Vahdani, Farnaz Rabiei Jah, Reza Mafi, Fereydoon Omidi, Mehrdad Shoghi, Ali Shirazi, Hooman Derakhshandeh, Dana Nehdaran, Wahed Khakdan, Aidin Aghdashloo, Parviz Kalantari, Farideh Lashai, Nosratollah Moslemian, Vahid Mohammadi, Mehran Elminia, Yaghoub Emdadian, Morteza Poorsamadi, Bahman Jalali, Masoumeh Abirinia and Melika Shafahi.
As RIRA Gallery grows - within the UAE art scene as well as regionally - the gallery program will continue to develop innovative methods to further its mission of garnering visibility and demand for Arab and Iranian artists.
RIRA Gallery is an art space that represents contemporary artists from the Middle East providing a platform to develop their talent, and showcase their works beyond the social and political restrictions of their home country. RIRA Gallery aims to provide and strengthen the platform for artists in Iran to exhibit their works regionally and internationally. The gallery will present monthly exhibitions along with a curated program of alternative events that will engage the public and encourage interest towards the constantly developing art movement within Iran and the greater Middle East.
Represented artists include: Mehran Elminia, Hooman Derakhshandeh, Melika Shafahi, Safa Hosseini, and Majid Sadeghi Nejad.
RIRA Gallery will officially launch on Wednesday May 16, 2012 on the lower level of DIFC, Gate Village 3 from 7 – 11 pm.