SOTHEBY'S LONDON / The Collection, formed over 40 years, is the largest known archive relating to production at the prestigious Dar al‐KIiswah workshop ever to be offered at auction.
Photo above: The artisans of Dar al‐Kiswah (shown in an early photograph – part of the archive to be offered for sale)
Included is a large and extensive collection of original embroidery templates and artwork from the Cairo workshop. The archive spans half a century, providing a fascinating glimpse into the lives and working practices of the craftsmen who produced the intricately woven ceremonial Kaaba hangings. Other highlights include manuscript ledgers, photographs and rare books relating to the Mahmal, the Hajj, Mecca and Madinah.
Sotheby's London announced the sale of important historical documentation relating to the design and production of the Kiswah. Dar al‐Kiswah was the highly prestigious Cairo studio, which produced the Kiswah, the sumptuous cloth, decorated with verses from the Qur'an which covers the Kaaba, between 1818 and 1961. Every piece of embroidery created by its highly skilled artisans was a work of art.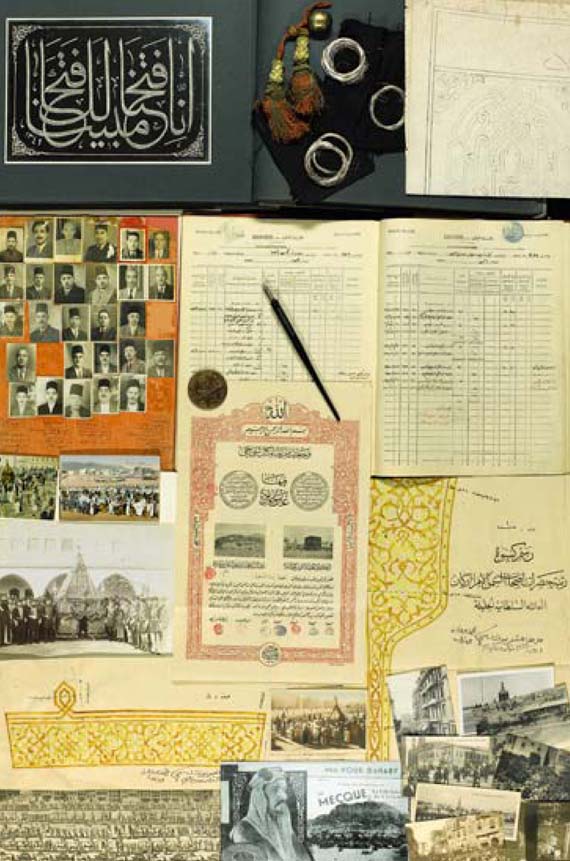 A selection of the items in the archive
The collection (estimated at £60,000‐80,000*) includes 16 templates and watercolour designs, as well as rare embroidery stencils for the Kiswah. It also features a fascinating series of photographs of the craftsmen, each individually named and ranked by experience, revealing the human story of the generations of family members employed by the studio. The exquisite quality of their work was internationally acclaimed and the sale includes two certificates awarding gold medals to Dar al‐Kishwah in the 1930s.
The material to be offered also includes:
• a large number of books and items relating to the Hajj, including a pilgrim's pocket Qur'an from the early 20th Century;
• a collection of Islamic coins (c.1927‐1956) witnessing the formation of the new kingdom of Saudi Arabia;
• two photographs by the great Egyptian traveller Muhammad Sa'oudi;
• early photographs of the Mahmal procession in Cairo and pilgrims returning from Mecca.
'The Keeper of the Prophet's mosque at Madinah' by Sadiq Bey (c.1881) forms part of an important group of 11 photographs and illustrations of the Mahmal, officials and pilgrims and other documents. The collection forms part of Sotheby's London Travel, Atlases, Maps and Natural History
Sale: Tuesday 10th May 2011. Exhibition at New Bond Street Thursday 5th to Monday 9th May.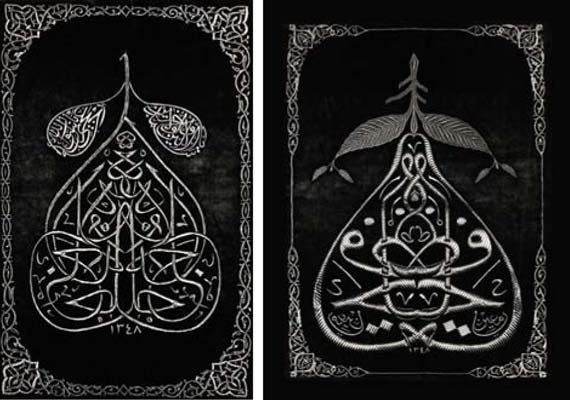 Photograph by Royal Court Photographer Riad Chehata showing the fine embroidery of Dar al‐Kiswah, 1931
For more information:
http://www.sothebys.com