Souk Wakif is being nominated for the 11th Cycle of Aga Khan Award for Architecture. The projects shortlisted by the independent Master Jury are now being technically reviewed by a select group of architects, urban planners and engineers. The reviews will be submitted to the Master Jury before the Award recipients are chosen. The final Award recipients will be announced at a ceremony to be held at the Museum of Islamic Art in Doha, Qatar in November 2010.
Photo above: South part of the South-western façade. © Copyright Aga Khan Award for Architecture / Ziyad Shawkat
Souk Waqif
Location: Doha, Qatar (Arabian Peninsula)
Architect: Private Engineering Office, Mohamed Ali Abdullah
Client: Amiri Diwan
Completed: 2008
Design: 2004-2007
Site size: 164'000 m²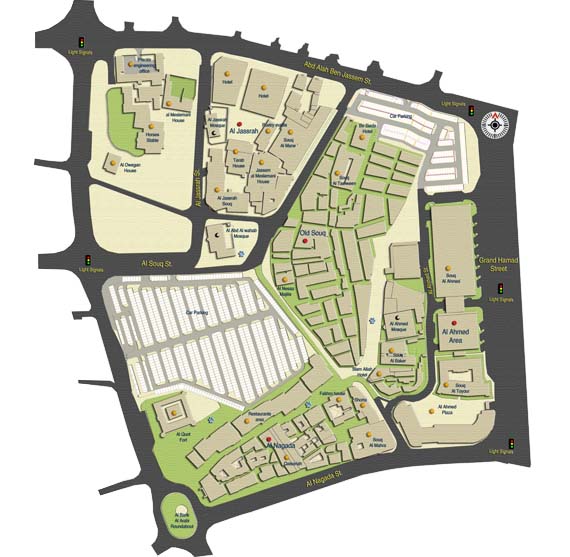 Photo: Site Plan. © Copyright Private Engineering Office / Mohammed Ali Abdullah
The origins of the Souk Waqif date from the time when Doha was a village and its inhabitants gathered on the banks of the wadi to buy and sell goods. The revitalisation project, a unique architectural revival of one of the most important heritage sites in Doha, was based on a thorough study of the history of the market and its buildings, and aimed to reverse the dilapidation of the historic structures and remove inappropriate alterations and additions. The architect attempted to rejuvenate the memory of the place: modern buildings were demolished; metal sheeting on roofs was replaced with traditionally built roofs of dangeal wood and bamboo with a binding layer of clay and straw, and traditional strategies to insulate the buildings against extreme heat were re-introduced. Some new features were also introduced, such as a sophisticated lighting system that illuminates the market's streets. In complete contrast to the heritage theme parks that are becoming common in the region, Souk Waqif is both a traditional open-air public space that is used by shoppers, tourists, merchants and residents alike, and a working market.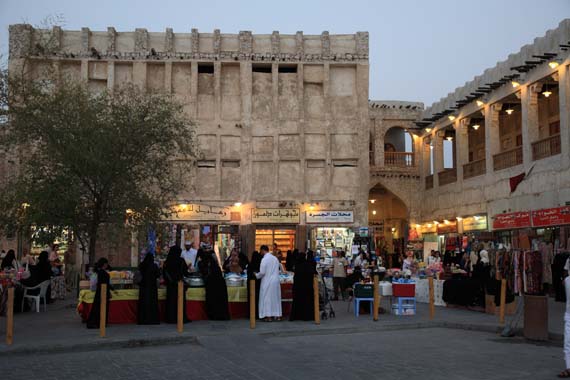 Photo: Street food market and entrance to the cloth market, at early evening. © Copyright Aga Khan Award for Architecture / Ziyad Shawkat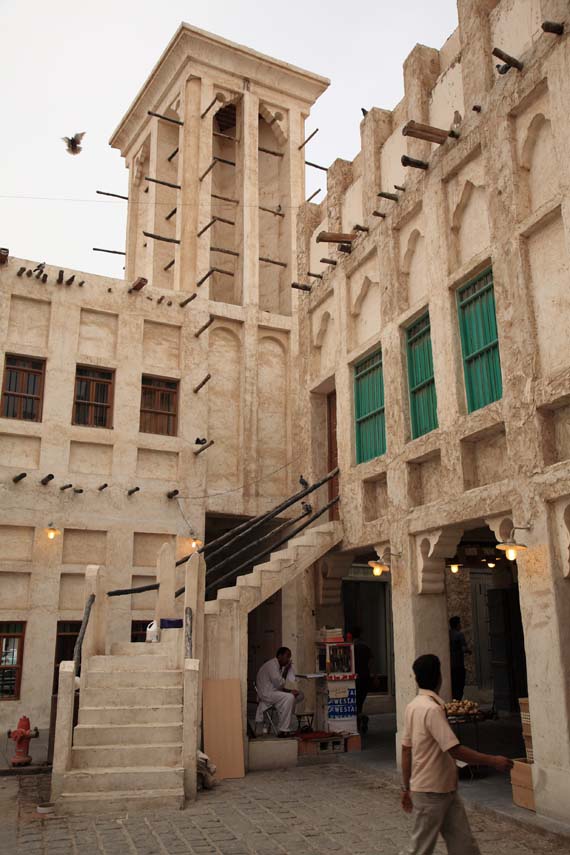 Photo: Entrance of the cloth market, next to the street food market yard, on the south western façade. © Copyright Aga Khan Award for Architecture / Ziyad Shawkat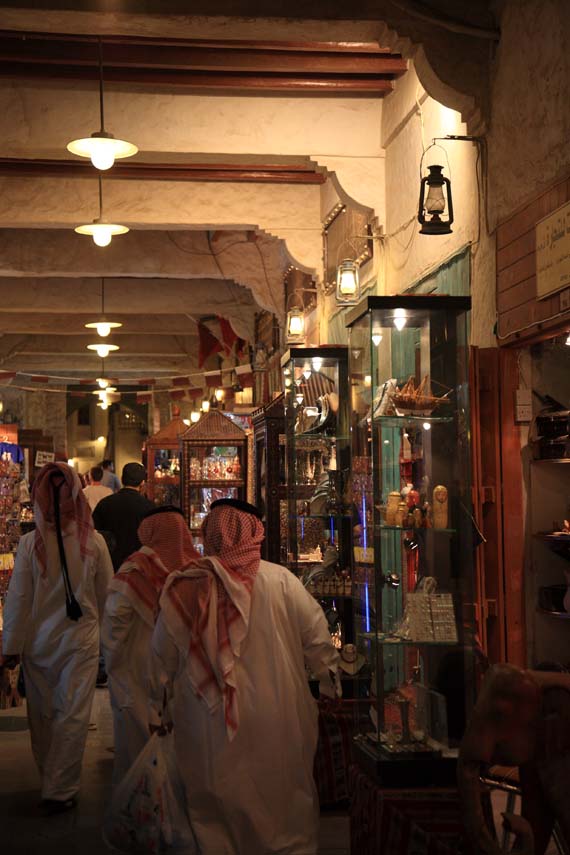 Photo: Antiques and collectible market in the South internal space. © Copyright Aga Khan Award for Architecture / Ziyad Shawkat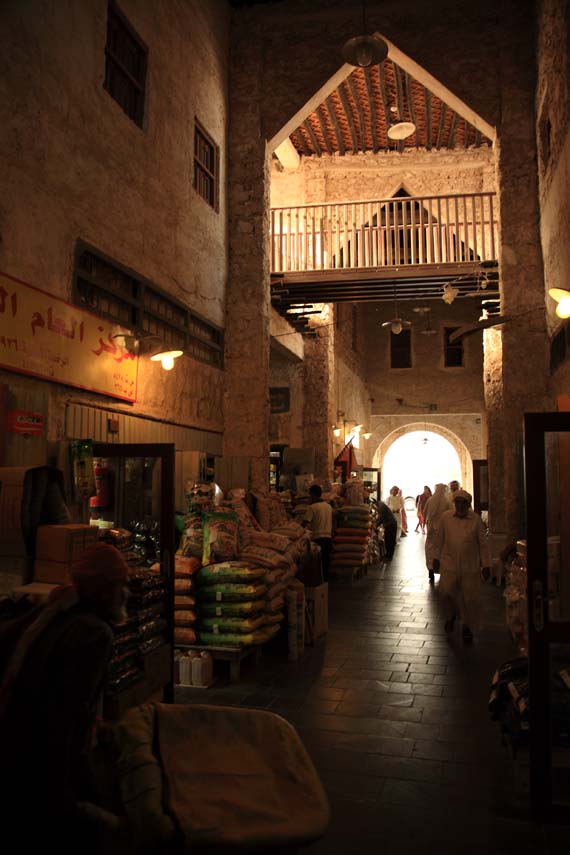 Photo: Shops in the North internal space. © Copyright Aga Khan Award for Architecture / Ziyad Shawkat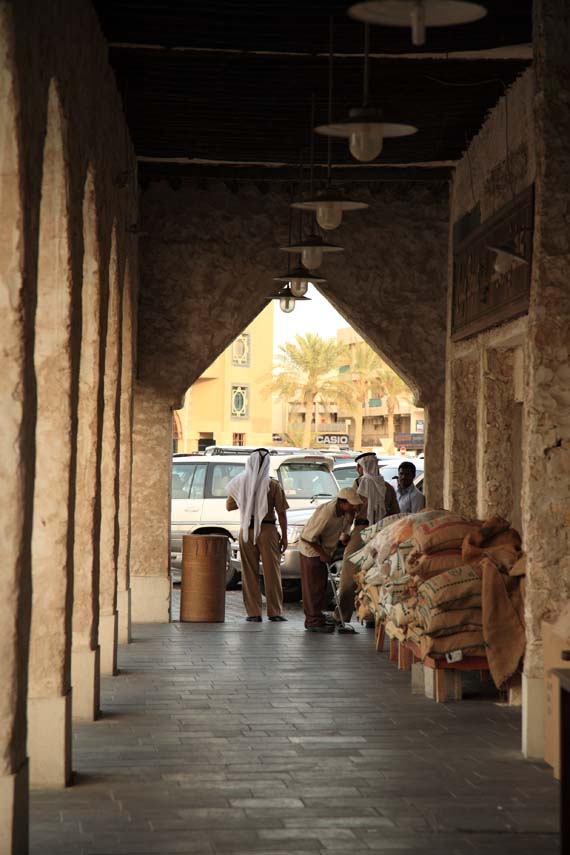 Photo: Arch in the North internal space. © Copyright Aga Khan Award for Architecture / Ziyad Shawkat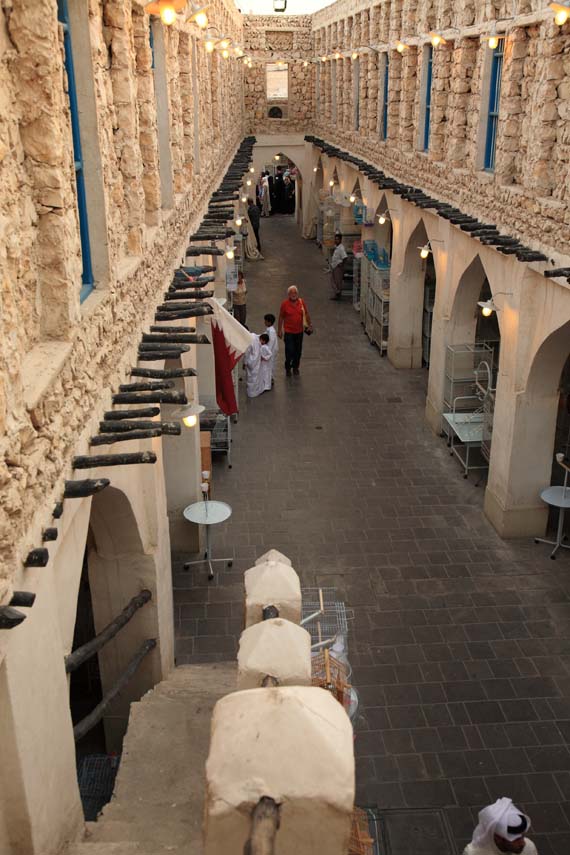 Photo: Street in the North internal space. © Copyright Aga Khan Award for Architecture / Ziyad Shawkat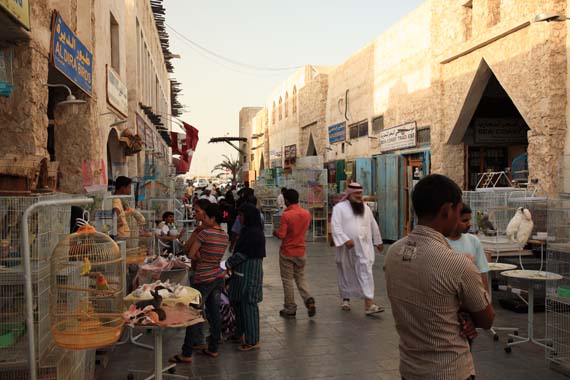 Photo: Pet market in the North internal space. © Copyright Aga Khan Award for Architecture / Ziyad Shawkat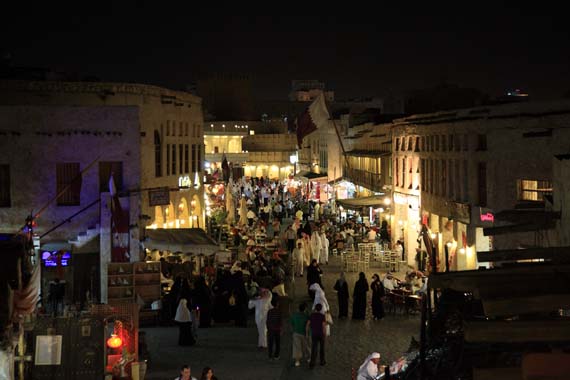 Photo: Street between Souk Waqif and Souk Al-Ahmad at night. © Copyright Aga Khan Award for Architecture / Ziyad Shawkat
Source: http://www.akdn.org/architecture/project.asp?id=3564