Art Dubai 2014's Marker section is curated by artists Slavs and Tatars and includes an extended education programme and a dynamic artists' book publishing venture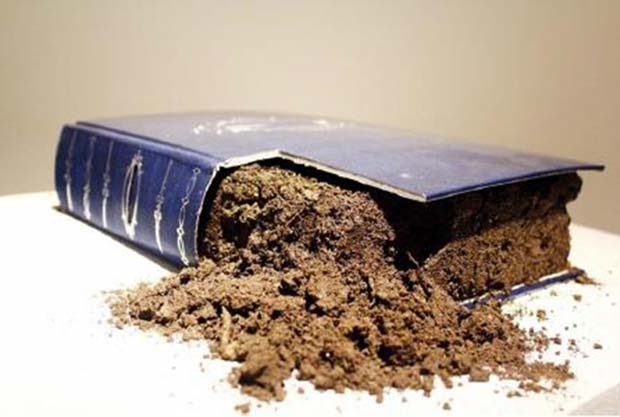 Aslan Gaisumov / INSERT, 1950 / Courtesy of National Centre of Contemporary Arts
Marker is Art Dubai's curated gallery programme that focuses each year on a particular theme or geography, accentuating Art Dubai's role as a fair of discovery and a site for the production and exchange of knowledge and ideas.
In 2014, Art Dubai's Marker programme is curated by the artists Slavs and Tatars and takes Central Asia and the Caucasus as its focus. Celebrating the complexities of faith, identity and language in these regions, Marker 2014 includes five booth exhibitions, plus dynamic educational and research initiatives.
Marker is one of three gallery programmes showcasing regional and international artists at Art Dubai, which takes place March 19-22, 2014, at Madinat Jumeirah. The fair is held in partnership with The Abraaj Group and is sponsored by Cartier and Emaar. The Dubai Culture and Arts Authority is a strategic partner of Art Dubai and supports the fair's year-round education programme.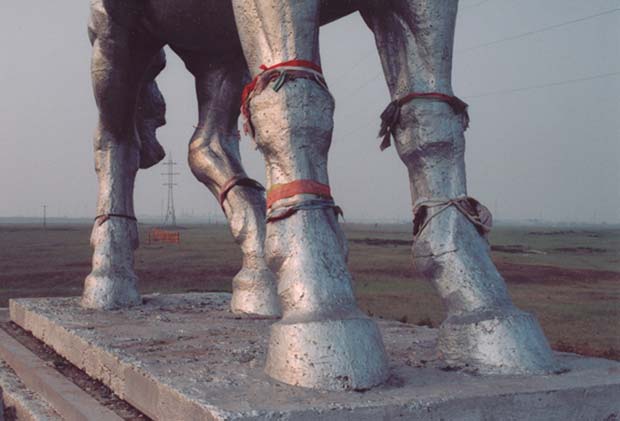 Gulnara Kasmalieva & Muratbek Djumaliev / INSERT 1950 / Courtesy of ArtEast
The art spaces invited to participate in Marker 2014 range from state institutions to galleries and artist-run initiatives, including: ArtEast (Bishkek, Kyrgyzstan); Asia Art (Almaty, Kazakhstan); North Caucasus Branch of the National Center for Contemporary Art (NCCA) (Vladikavkaz, Nothern Caucasus, Russia); Popiashvili Gvaberidze Window Project (Tbilisi, Georgia); and Yarat (Baku, Azerbaijian). Slavs and Tatars are working with each space and their artists to present existing and new work that together forms a collective exhibition through a 'regime of portraiture', including faces, places and traces from mid-twentieth-century painting to contemporary drawings and sculptures.
At the fair, Marker 2014 will take the form of a chaikhaneh or Eurasian (tea) salon, to activate each work as a point of departure, to tell larger stories touching upon questions of faith, language, landscape; and importantly, how these notions are ritualised, interiorised, and hybridised beyond the often brittle politics of identity.
2014 also marks a new collaboration between Marker and onestar press, the renowned Paris-based artist book publisher. onestar will publish books by emerging and established artists from Central Asia and the Caucasus invited by Slavs and Tatars, including Reza Hazare, Taus Makhacheva and Armen Eloyan, among others.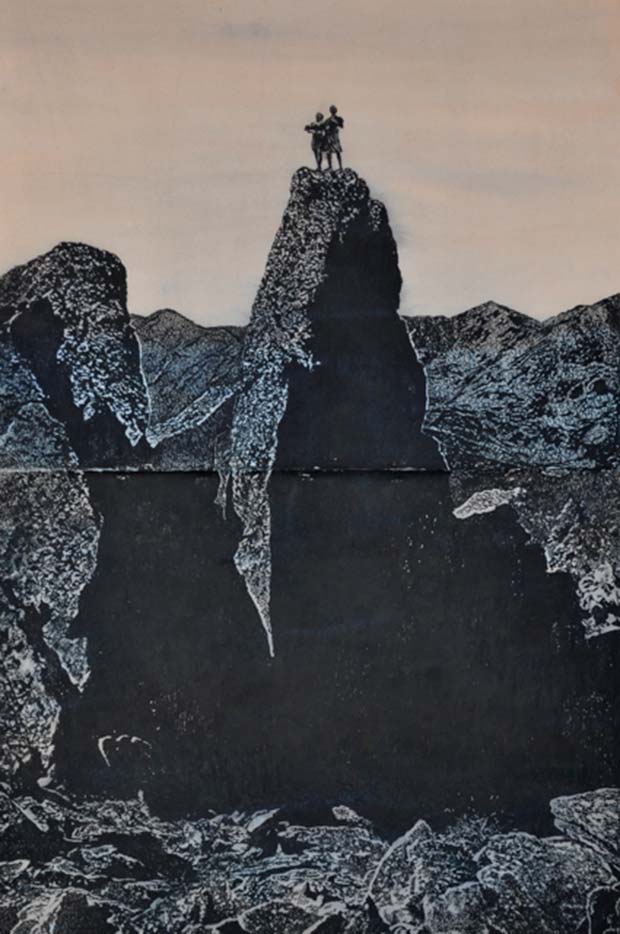 Lado Pochkua / INSERT 1950 / Courtesy of Popiashvili Window Project
"The relevance of the Caucasus and Central Asia to the Middle East and Muslim world in general--from nation building exercises to syncretic rituals of faith--is difficult to over-estimate," says Slavs and Tatars, curators for Marker 2014. "We're excited to tell a different story of these regions--one which argues for cosmopolitanism, through equally discursive, participatory and visual platforms."
For the first time, Marker also features an extended education programme, which includes a research booth, daily talks and tours by curators and artists, and opportunities for upcoming curators to research and gain experience in this field. Marker's education partner is Caspian Arts Foundation.
Showcasing the work of around 20 artists, Marker 2014 represents the most significant showing of work from Central Asia and the Caucasus to take place in the Middle East to date.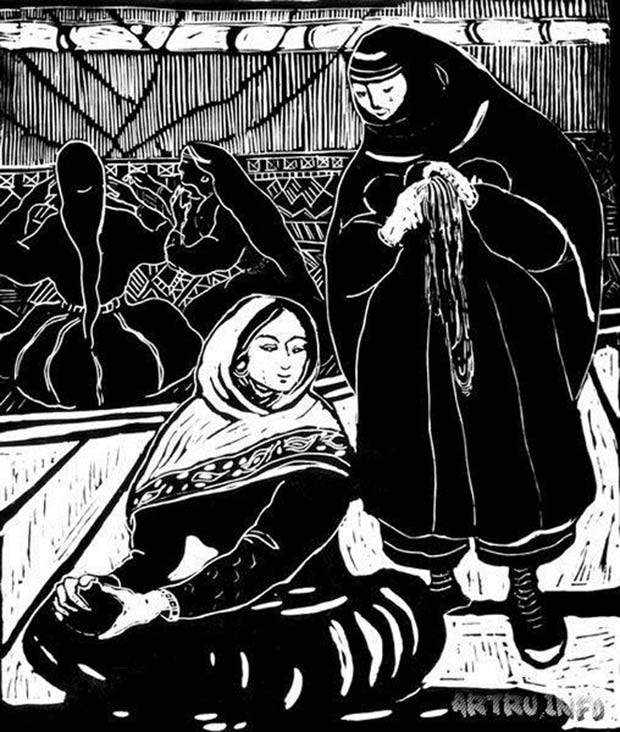 Galina Ponopatskaya / Carpet weavers, 1972, Linocut, 89х73 cm / Courtesy of North Caucasus Branch of the National Centre for Contemporary Art
"Now in its fourth edition, Marker has evolved into an extraordinarily dynamic section of the fair, with a dedicated purpose and strong identity," says Antonia Carver, Fair Director, Art Dubai. "After a focus on Indonesia in 2012, followed by West Africa in 2013, Marker 2014—dedicated to Central Asia and the Caucasus—expands to include an exciting publishing project plus educational initiatives, research, tours and talks."