A visual artist Noor Iskandar has an immense ardour for poetry and emotional overlay. His photography reflects lyrical emotions, most times shrouded with clouds of melancholia.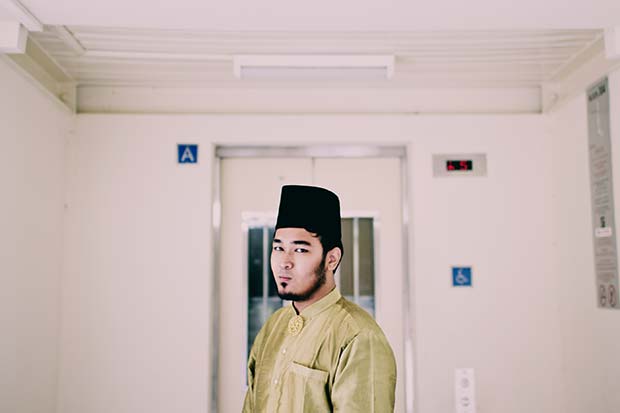 Portrait of the artist / Courtesy of Noor Iskandar
A multidisciplinary artist Noor Iskandar, based in Singapore, is currently in his final year at Nanyang Technological University, School of Art, Design and Media. He is pursuing his Bachelor of Fine Arts in Photography and Digital Imaging. Iskandar's works have been exhibited and showcased both in Singapore as well as the international arena including London, Valencia, Pingyao, Belfast and Bandung.
Noor Iskandar explains, "For the last two years, I have been working more with the analogue camera as there is this innate poetic veneer it wears on its sleeve, which aids the aesthetic of my works. Sensitivity being the compass of my approach, I am more inclined to deal with social and cultural issues that are laden with complexities and perceptions of judgements and prejudice. I find passion in investigating the blurring of beauty and truth in today's newly formed realities.
I feel like there is an under representation as well as a confusion of what constitutes the psyche and conception of Asian Muslim artists. I soon learnt that I have developed a thirst to be the voice for the silenced, especially within my epistemology - as a Muslim, a Singaporean, an Indian and a Malay. Cultural and spiritual imageries such as the religious garbs as well as traditional costumes and icons are often my recurring subjects, in externalising the tension and complexities stirred within me. I realize in speaking of issues that may be contentious, I have consciously chosen a more deep introspective, inquiry; like seeking solace through these convoluted social crises."
We are presenting Iskandar's four series:
Peace be upon the hearts in disarray
I will only let the wind hit my face
Peace be upon the hearts in disarray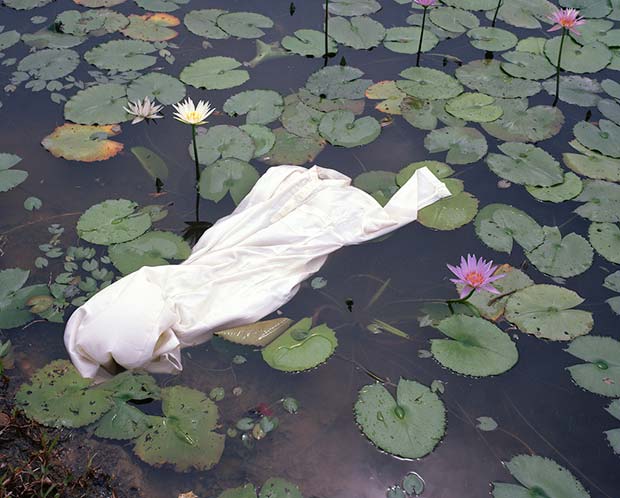 Noor Iskandar / Peace be upon the hearts in disarray I / Courtesy of Noor Iskandar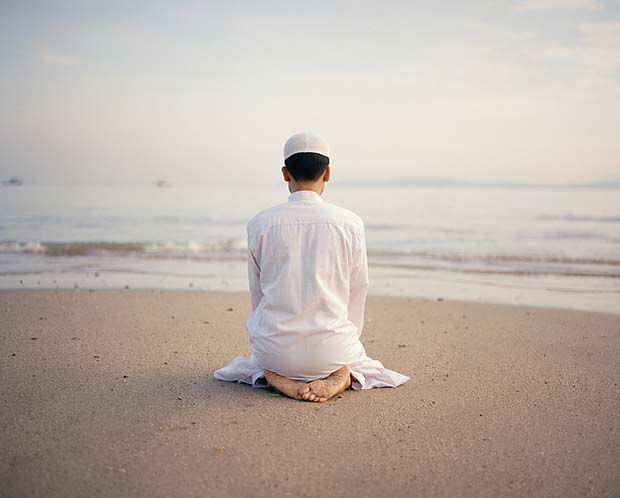 Noor Iskandar / Peace be upon the hearts in disarray II / Courtesy of Noor Iskandar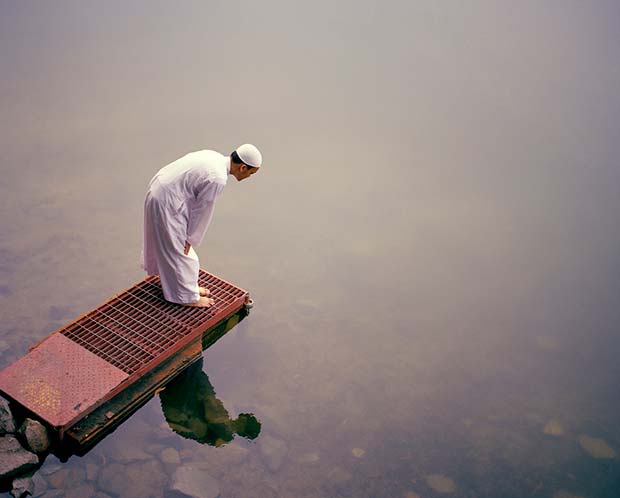 Noor Iskandar / Peace be upon the hearts in disarray III / Courtesy of Noor Iskandar
Noor Iskandar / Peace be upon the hearts in disarray IV / Courtesy of Noor Iskandar
Intimate / Intimidate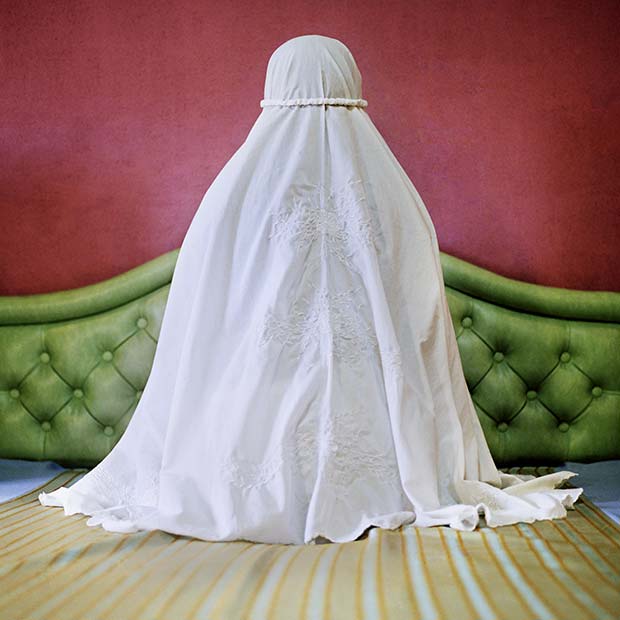 Intimate / Intimidate I, by Noor Iskandar / Courtesy of Noor Iskandar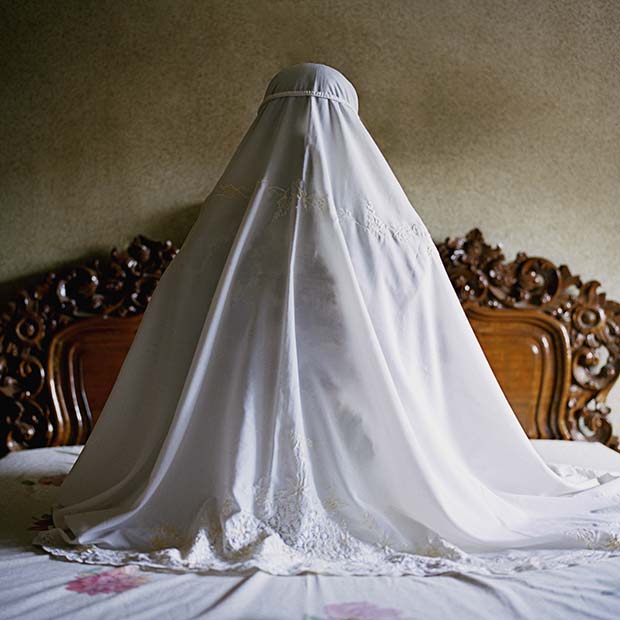 Intimate / Intimidate II, by Noor Iskandar / Courtesy of Noor Iskandar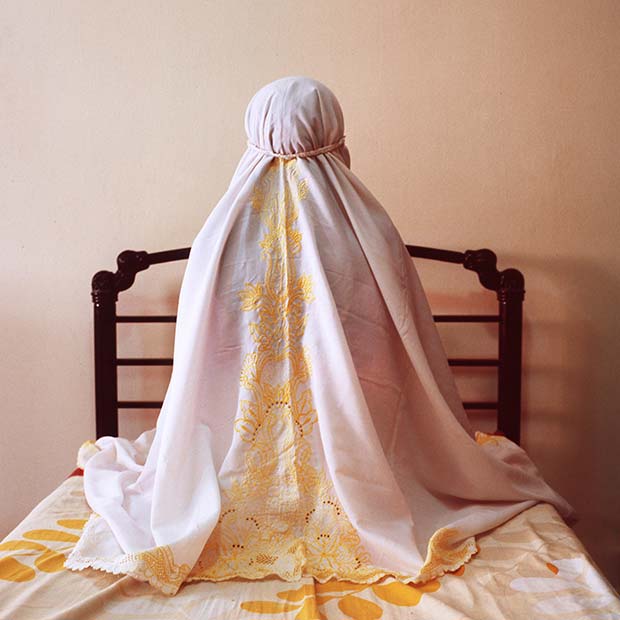 Intimate / Intimidate III, by Noor Iskandar / Courtesy of Noor Iskandar
I will only let the wind hit my face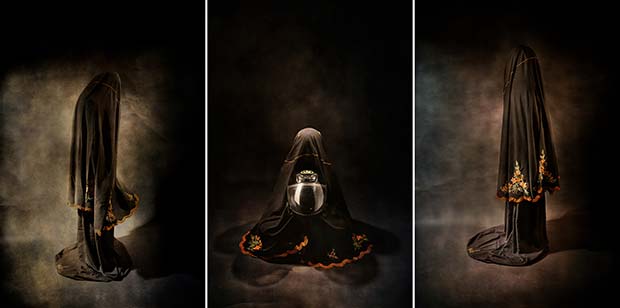 Noor Iskandar / I will only let the wind hit my face, tryptich / Courtesy of Noor Iskandar
Second Skin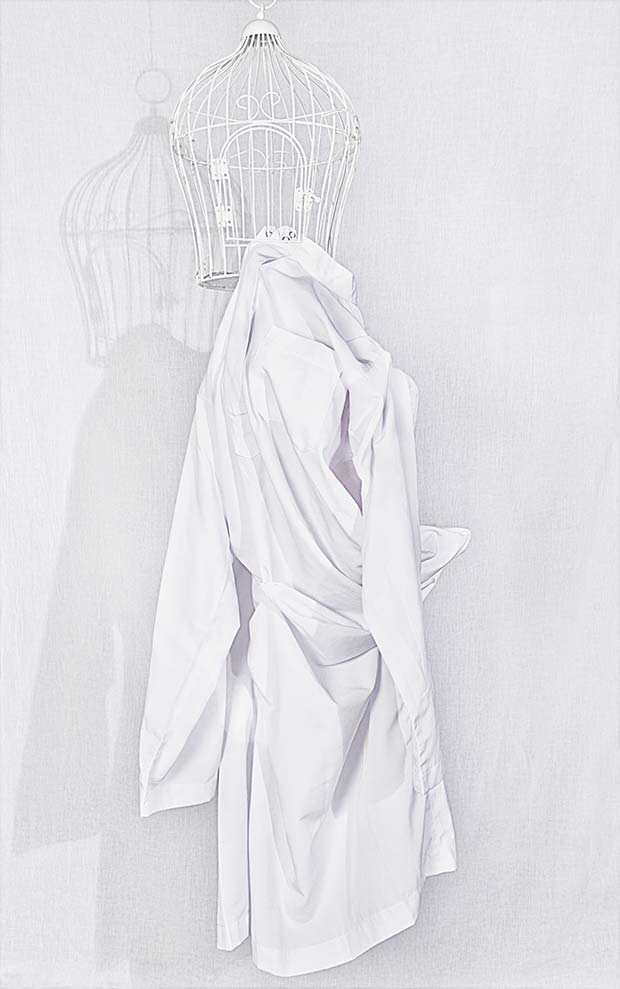 Noor Iskandar / Second Skin I / Courtesy of Noor Iskandar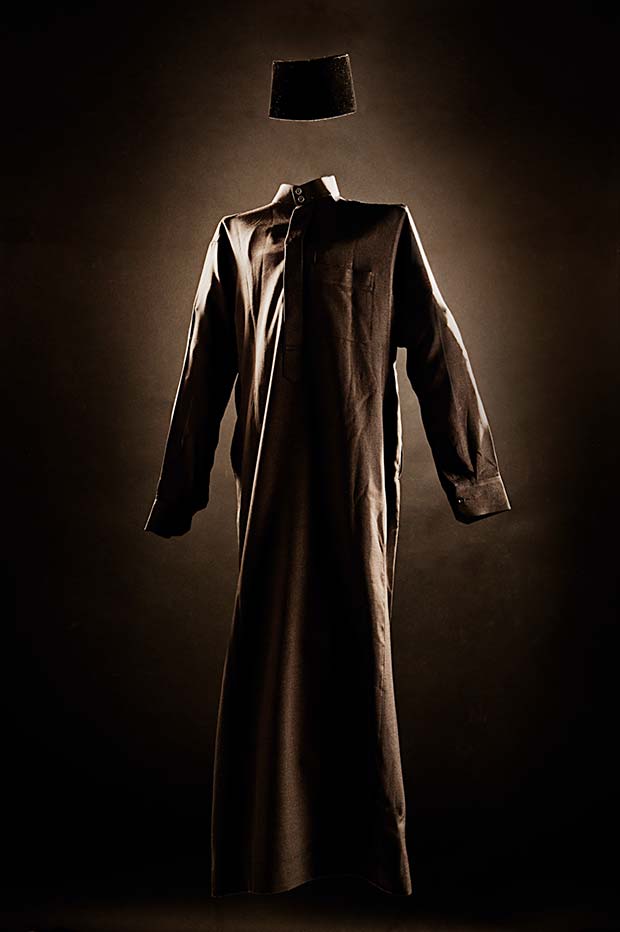 Noor Iskandar / Second Skin I / Courtesy of Noor Iskandar