SARAJEVO / This is one of the most beautiful mosques of the Balkan Ottoman period.
During the founding of the Sarajevo city in the mid 15th century a Bosnian nobleman Isa Bey Isaković-Hranušić built the Emperor's Mosque, which was dedicated to Sultan Mehmed Fatih. According to the historical data, the mosque was modest in size, without a dome. At the end of the 15th century the mosque was destroyed by fire and at the same place in 1565 the new mosque was built. This time it was dedicated to Sultan Süleyman the Lawgiver. The name of the architect is unknown, but it has been assumed that it could be an apprentice of Mimar Sinan.
This Emperor's Mosque is the largest single-subdome mosque in Bosnia and Herzegovina. It was built in classical Ottoman style with the superior style and technical construction characteristics of that time. It is one of the most beautiful mosques of the Balkan Ottoman period. The most exciting features are roomy interior, well-balanced proportions and high quality decorative details, among which stand out stalactite decorations and very nicely done mihrab.
In 1912 the architect Karl Paržik designed the Majlis Ulema building and successfully incorporated it into the complex of the Emperor's Mosque.
Unfortunately, this mosque was damaged during the war in Bosnia (1992-1996) by the Serbian aggressor, and its extensive renovation is still awaiting the implementation.

The Emperors_Mosque_in_Sarajevo. Photo by Kenan Šurković, © Copyright Islamic Arts Magazine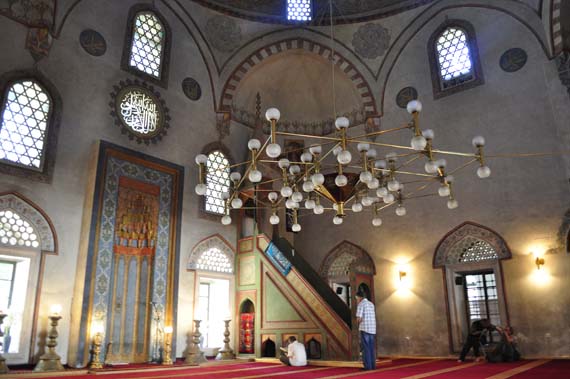 The view of interior of the Emperors_Mosque_in_Sarajevo, interior. Photo by Kenan Šurković, © Copyright Islamic Arts Magazine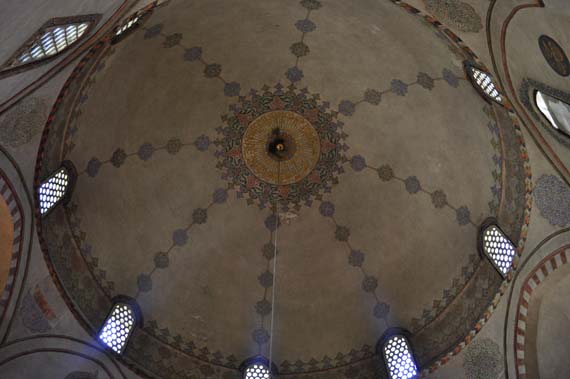 The Dome of the Emperors_Mosque_in_Sarajevo. Photo by Kenan Šurković, © Copyright Islamic Arts Magazine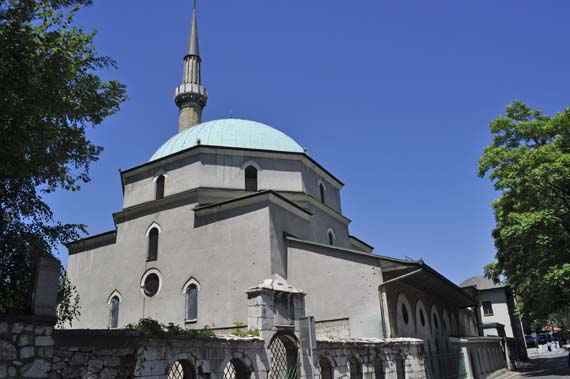 Emperors_Mosque_in_Sarajevo. Photo by Kenan Šurković, © Copyright Islamic Arts Magazine