On April 5, 2014, Florence Number Nine will inaugurate the Islamic Art Department with an auction entirely dedicated to Islamic Art, the first of its kind to be held in Italy!
The sale will consist of just over one hundred objects chosen according to the needs and tastes of the London and Anglo-Saxon markets, but also for the historical importance of some of the items that are true testimonies of these far-off worlds.
Pottery, metal, fabrics, weapons, jewellery – from a large number of countries – will enliven and colour the catalogue that will soon be available online.
On March 22, 2014 at 16:00 h the auction house Florence Number Nine will host a conference titled 'Light's Reflections: The Metalwork throughout the Islamic Art' by Dr. Sherif el Sebaie.
Here are some of the lots from the upcoming Auction:
A Sultanabad dish
This large plate, resting on a disc, bears a depiction in relief characterised by the division of the plate into the rim, the body and the base. The base bears a depiction in relief of figures holding hands who can be identified as Mongols for their features and for the headgear, the shape of which was characteristic of the period. It is covered in grey-green slip, decorated with black and white slip under transparent glaze from Iran, 13th-14th century.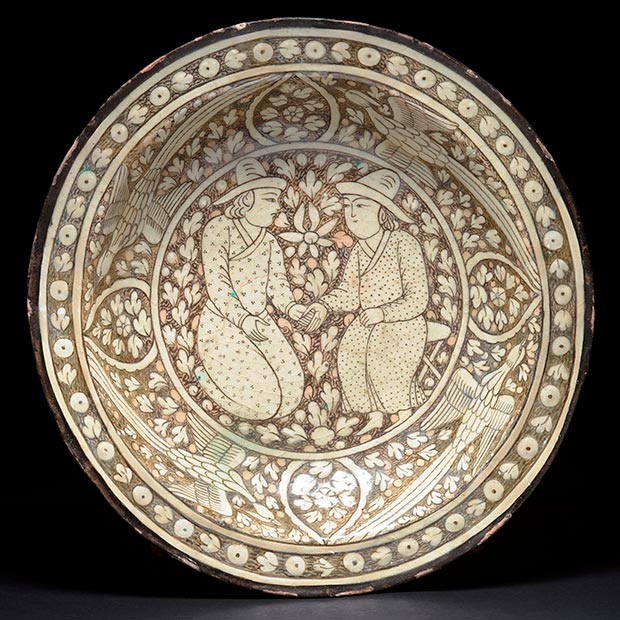 Photo caption: A Sultanabad dish. Iran, 13th-14th century, Dim. 38 cm / Courtesy of Florence Number Nine
An Iznik plate
A plate with blue, green and red decoration under transparent glaze, resting on a disc, with rounded walls and a short rim. The object is decorated with tulips, roses, carnations and hyacinths, characteristic of the style known as the "four flowers". The decoration that covers the entire surface is very fluid, albeit organised as each flower has its root. The rim is embellished with a pattern of rocks and waves of Chinese origin and the exterior by a decorative crown highlighted by small flowers and circular motifs.
Photo caption: An Iznik plate. Iznik, Turkey, Ottoman period, 16th-17th (ca. 1580) / Courtesy of Florence Number Nine
A Rajasthani miniature of a Maharaja
A fine miniature probably depicting Maharaja with his servant. The nobleman is portrayed in profile smoking, with the left hand holding a shield, symbol of military strength, and the right holds the narghilé tube. The servant waves a swatter. India, possibly Jodhpur, 19th century.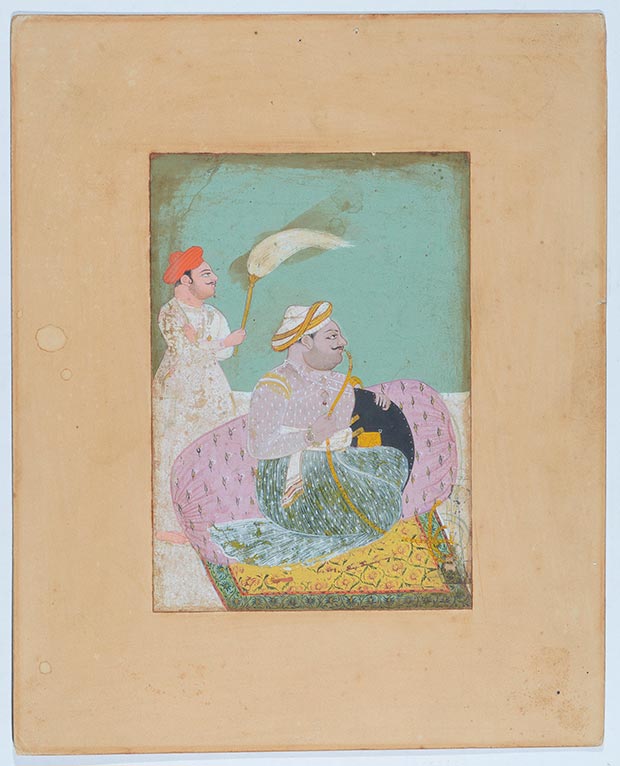 Photo caption: A Rajasthani miniature of a Maharaja / Courtesy of Florence Number Nine
A high-tin bronze drinking vessel
Bronze with silver inlay from Iran, 14th Century. An important bowl raised on a tall elongated foot. Two horizontal bands decorate the body of the object: one just below the upper edge bears cursive inscriptions and the lower one bears repeated floral motifs and arabesque patterns arranged over the surface in a delicate circular movement.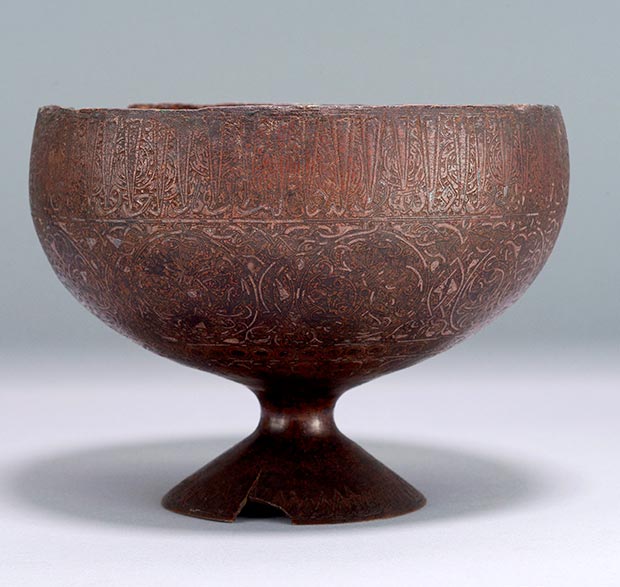 A high-tin bronze drinking vessel. Iran, 14th century / Courtesy of Florence Number Nine
Florence Number Nine
Florence Number Nine is a new venture in the world of international culture. First and foremost it is an auction house, selling ancient and modern, Eastern and Western art, but also precious objects and furnishings; a place for collectors from all over the world. But it is also a home for culture, a location where specialists meet and share their knowledge through meetings, conferences, exhibitions and events. The prestigious tree-lined avenue of Via del Poggio Imperiale, immersed in one of the most fascinating areas of Florence, will be the venue for regular events hosted by renowned scholars, who will share their valuable knowledge in a comfortable and convivial setting.

The heart of Florence Number Nine is in the experts who animate it. A choice that is not at all obvious for an auction house, as explained by Daniele Soldi, patron and CEO of Florence Number Nine: "We wanted to give the auction house a very strong cultural imprint. So we decided to entrust the departments to directors who were already professionals in the antiquities market, but who were also scholarly enthusiasts, who keep themselves updated, travel and who are willing to share their knowledge that they have accumulated over the years with others. Florence Number Nine sells art, but is open to anyone who is truly interested to learn about these worlds."

Florence Number Nine is therefore a crossroads of precious objects, where one can understand, discuss, touch, appreciate in ecstatic admiration and, why not, buy. There will be a continuous movement and change - being the very nature of an auction house – of paintings, sculptures, carpets, prints, jewellery, furniture, wine and accessories, of every period and from every corner of the world. It is with great pleasure, that Florence Number Nine makes these objects available to the enthusiasts to admire them before buying them.