Lulwah Al Hamoud is presenting her series 'The Language of Existence' as part of the 18th Islamic Arts Festival in Sharjah.
Islamic Arts Festival launched on December 16, 2015 at the Sharjah Art Museum and was inaugurated by His Highness Sheikh Dr. Sultan bin Mohammed Al Qasimi, Supreme Council Member and Ruler of Sharjah. See the opening HERE.
The Festival is hosting 43 exhibitions, showing 300 works by 36 artists from 17 countries.This year's theme is 'Light' and aims to show the depth and importance of Islamic Arts by presenting a contemporary interpretation of the concept.
Lulwah Al Hamoud is presenting her series 'The Language of Existence'. She explains her vision by saying: "The first step towards enlightenment is to search for the inner. It is this inner truth that leads to the light of knowledge. My art is concerned with the inner veracity of everything. It is a deep look at creation and its hidden rules that led me to the truth of existence, to find the static equilibrium in every substance and their dynamic interaction with one another. My work carries this search by deconstructing the letters of the Arabic language by using mathematical square to compose new codes for each letter. With these codes I inscribe the 99 names of God. It is He, the Source of Light, Knowledge and The Infinite; shining through the finite."
She studied sociology at King Saud University before receiving a master's degree from Central Saint Martin's College of Arts and Design in London. She trained with distinguished Pakistani calligrapher Rasheed Butt. Lulwah Al Hamoud lives and works in UK.
The Language of Existence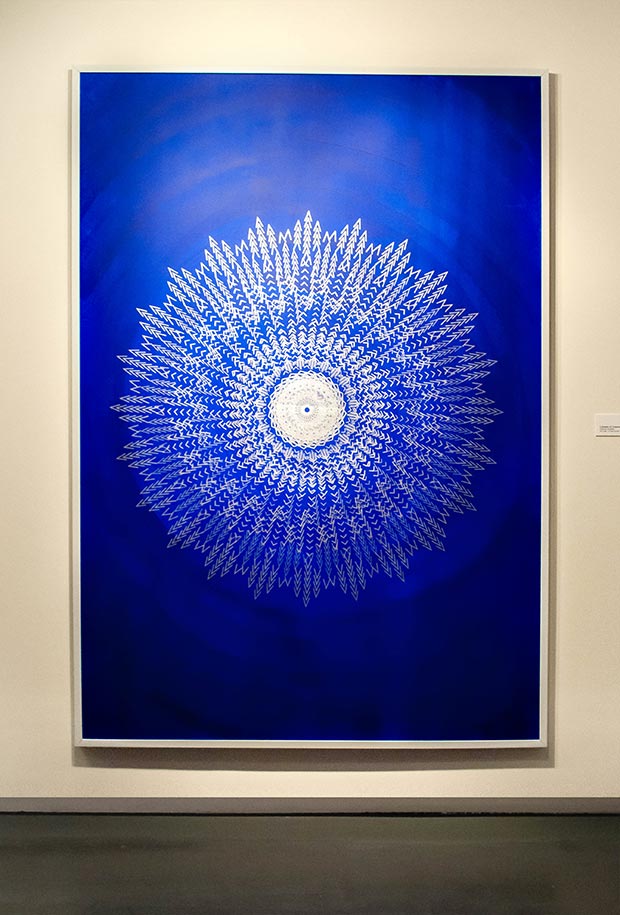 Lulwah Al Hamoud, The Language of Existence, Mixed media, 220x153 cm, 2015 / Photo © Islamic Arts Magazine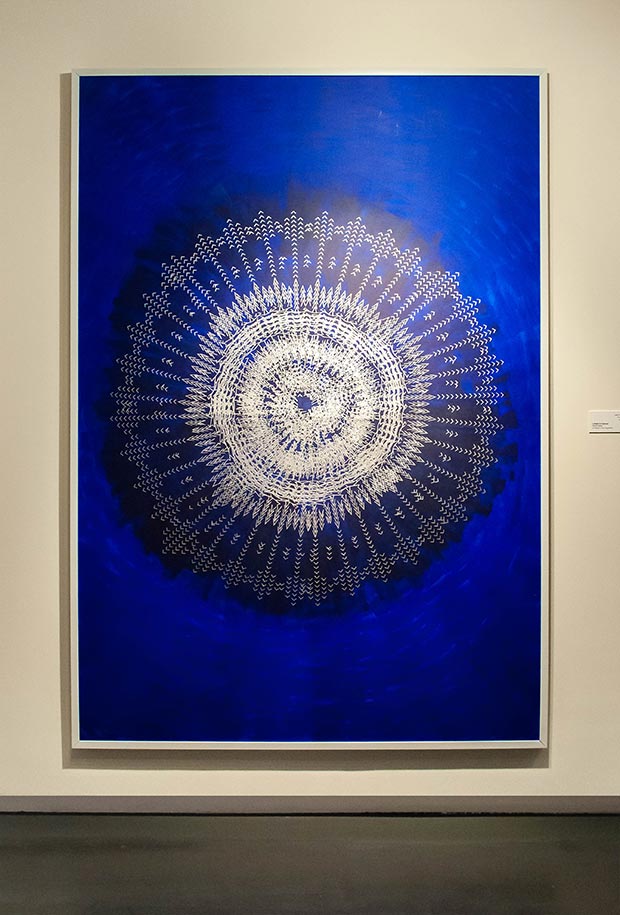 Lulwah Al Hamoud, The Language of Existence, 'The Originator' (Al Mubdi), Mixed media, 220x153 cm, 2015 / Photo © Islamic Arts Magazine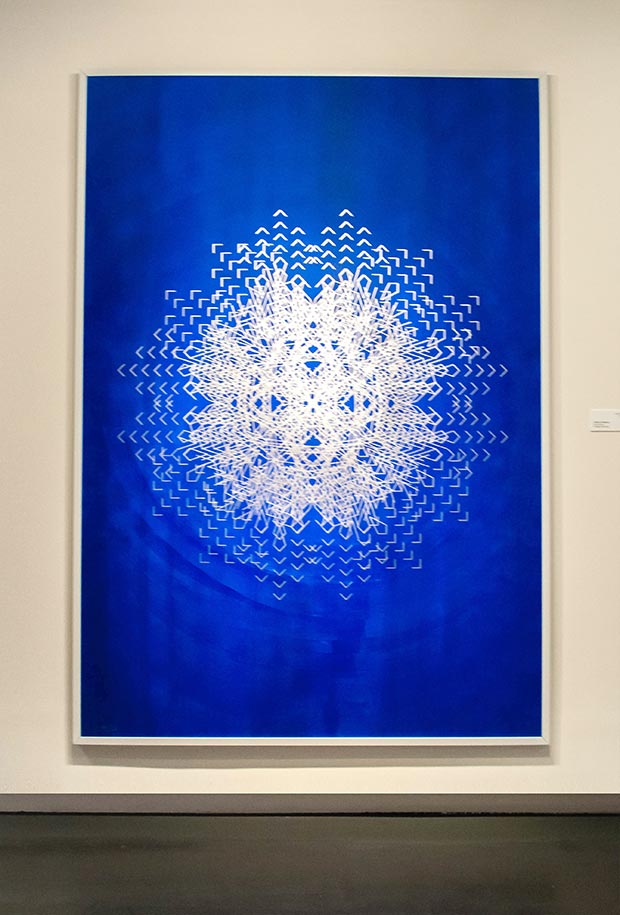 Lulwah Al Hamoud, The Language of Existence, Mixed media, 220x153 cm, 2015 / Photo © Islamic Arts Magazine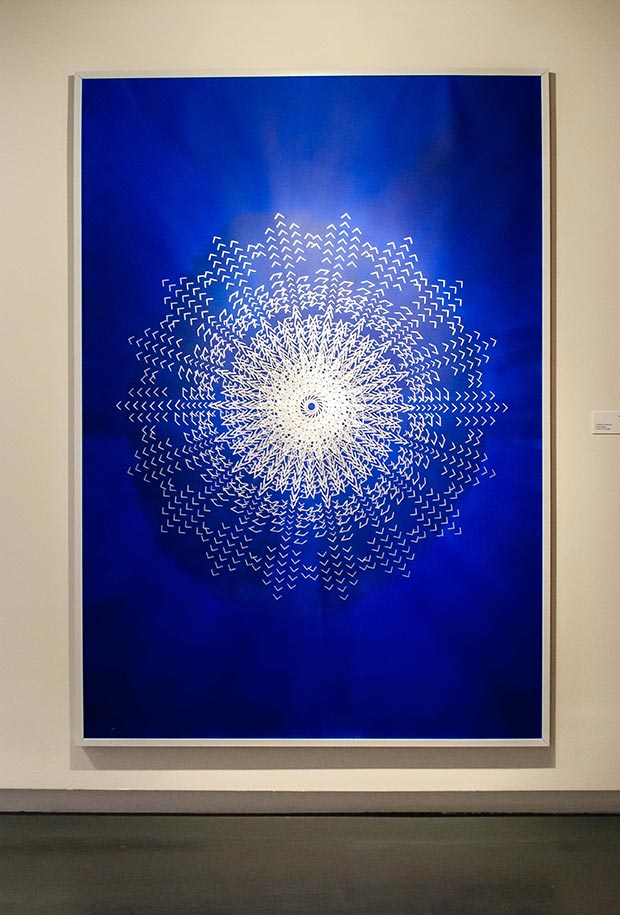 Lulwah Al Hamoud, The Language of Existence, Mixed media, 220x153 cm, 2015 / Photo © Islamic Arts Magazine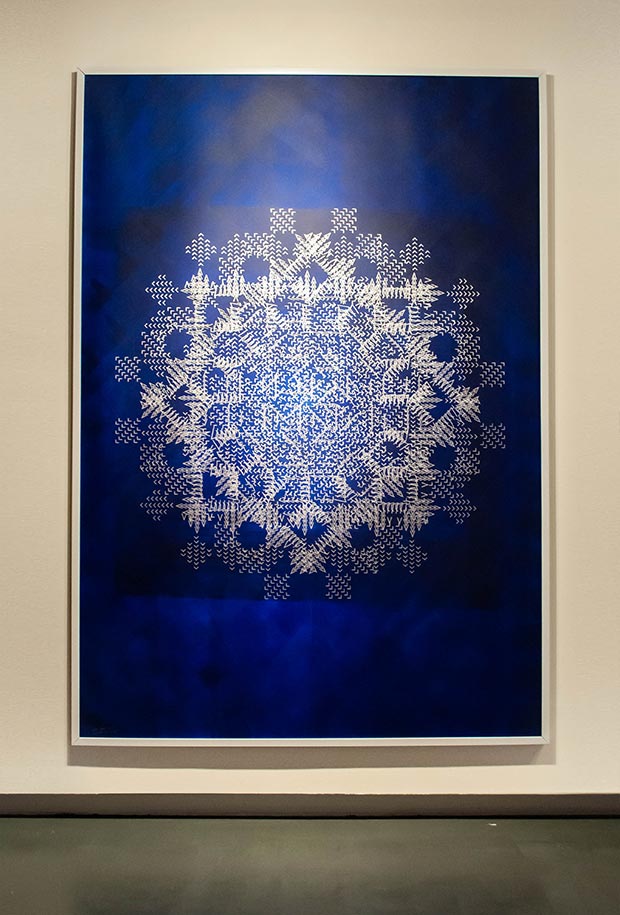 Lulwah Al Hamoud, 'The Guide' (Al Hadi), The Language of Existence series, Mixed media, 220x153 cm, 2015 / Photo © Islamic Arts Magazine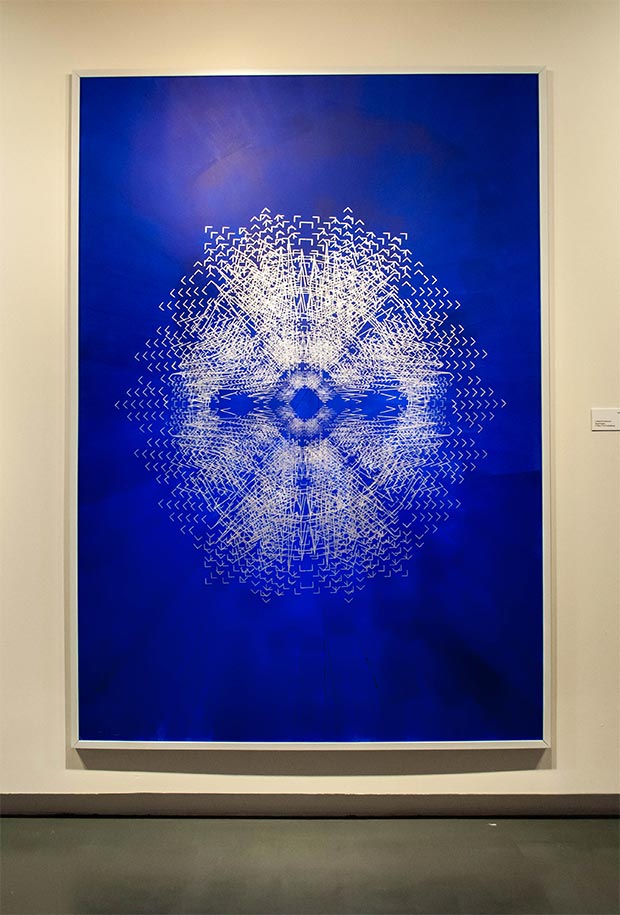 Lulwah Al Hamoud, 'The Ever Lasting' (Al Baqi), The Language of Existence series, Mixed media, 220x153 cm, 2015 / Photo © Islamic Arts Magazine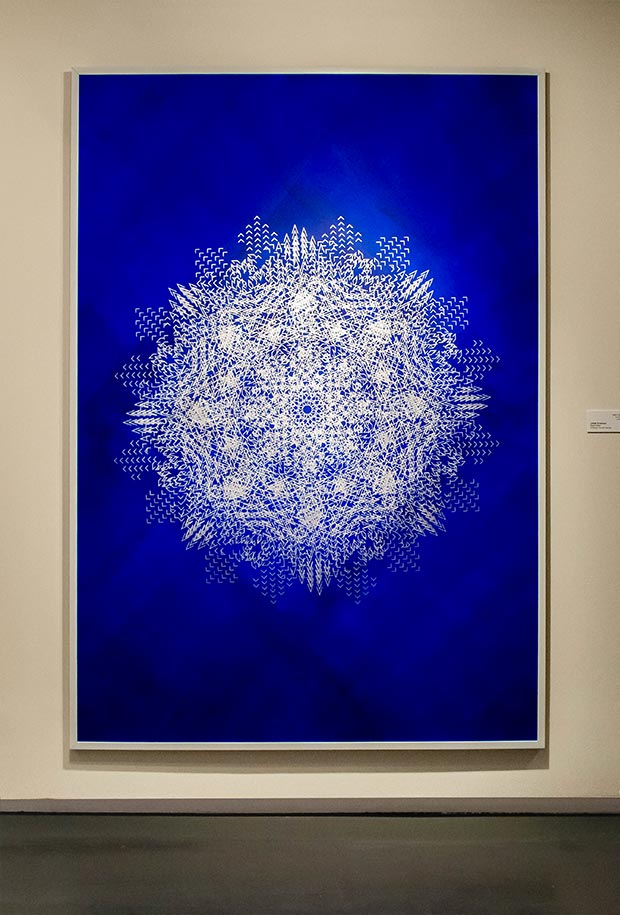 Lulwah Al Hamoud, 'The All Seeing' (Al Baseer), The Language of Existence series, Mixed media, 220x153 cm, 2015 / Photo © Islamic Arts Magazine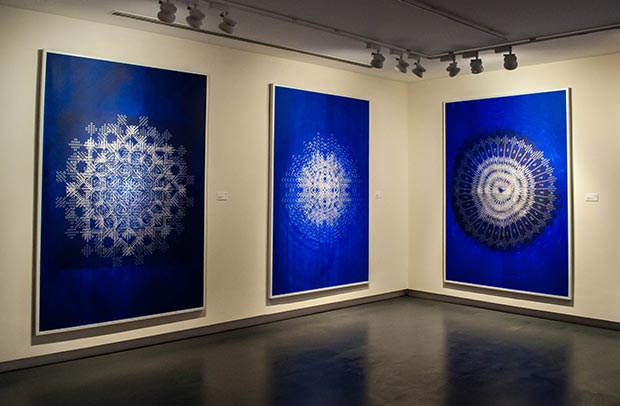 Lulwah Al Hamoud, Installation view / Photo © Islamic Arts Magazine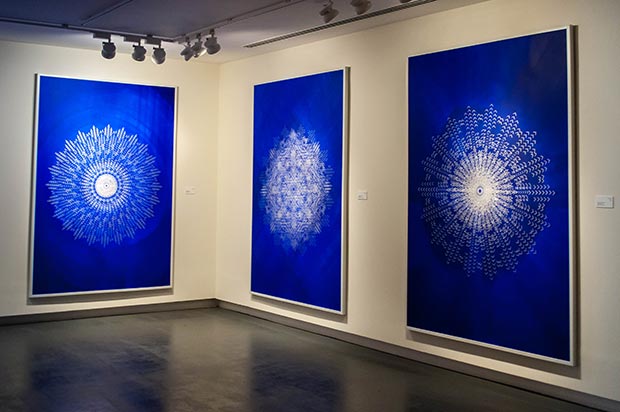 Lulwah Al Hamoud, Installation view / Photo © Islamic Arts Magazine