Ilidža finally got its first mosque.
Sarajevo has over 120 mosques, more than 60 of them are older than 400 years. Ilidža was the only part of the city without a mosque. It is located near the airport and well known for its natural surroundings and healing thermal waters.
While Ilidža has several old buildings from the Ottoman period, according to the available data, a mosque was never built. With regard to the religious needs of the local population in 2008 an initiative was launched. The mosque construction started with setting the cornerstone of the first Ilidža mosque. The construction was financed by voluntary contributions and help of the local community. It was finally completed in May 2016, and now is opened for prayers.
The new Ilidža mosque is one of the largest mosques in Sarajevo. The project has a contemporary design with a large dome covering the entire prayer space. In this way, the effect of spaciousness is achieved, as the light in the mosque comes from side windows. The mosque is adorned with decorative details in the exterior, while the interior is decorated with calligraphic inscriptions.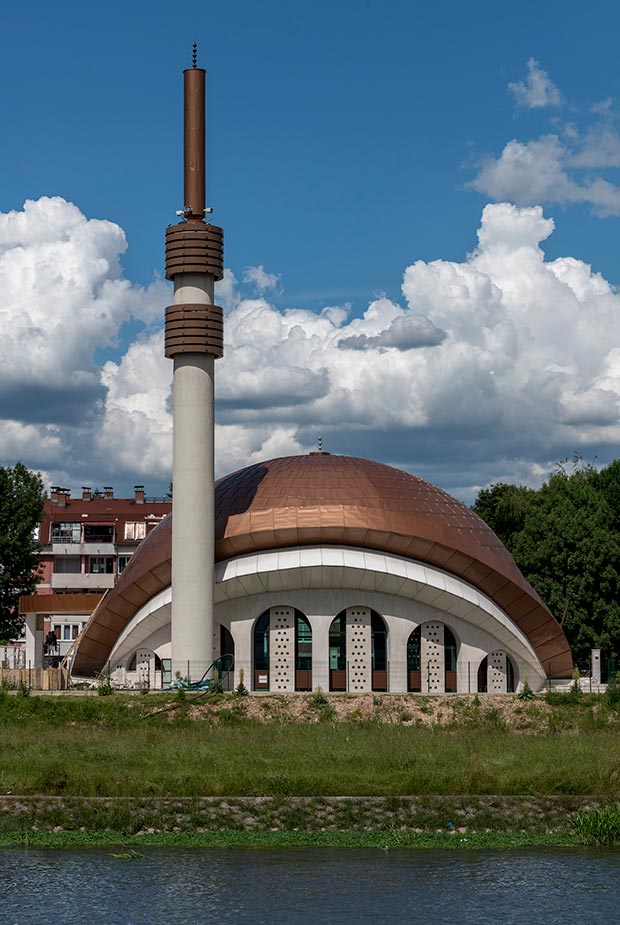 Ilidža Mosque / Photo © Islamic Arts Magazine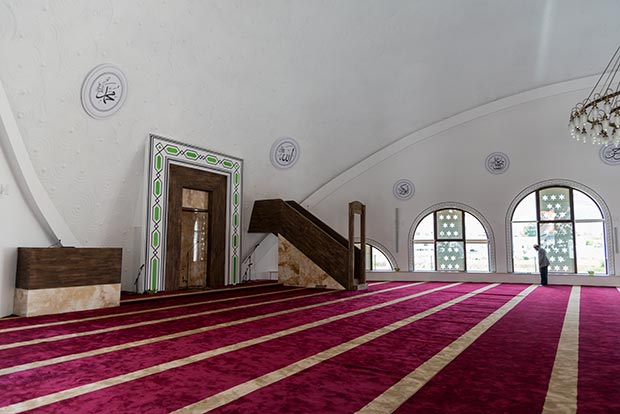 Ilidža Mosque, interior / Photo © Islamic Arts Magazine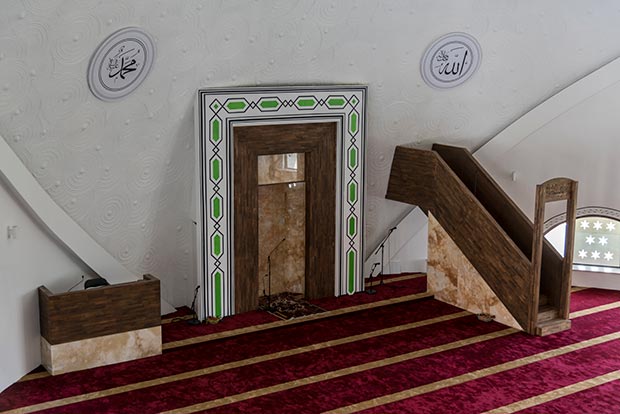 Ilidža Mosque, mihrab and minber / Photo © Islamic Arts Magazine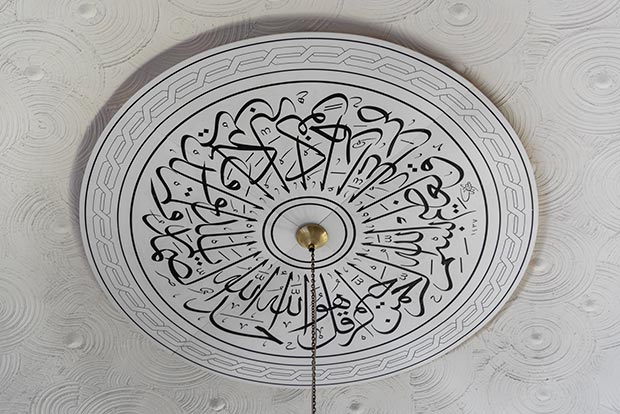 Ilidža Mosque, dome decorated with calligraphy / Photo © Islamic Arts Magazine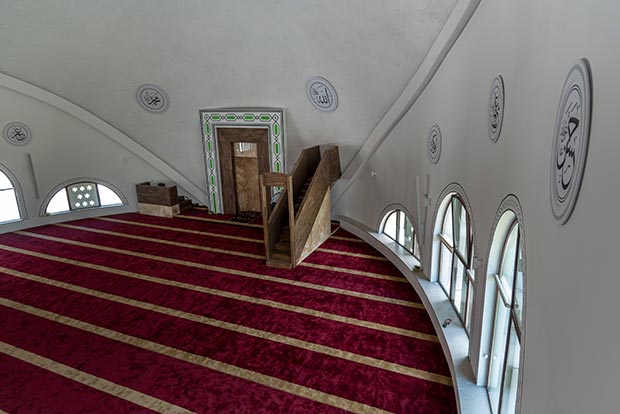 Ilidža Mosque / Photo © Islamic Arts Magazine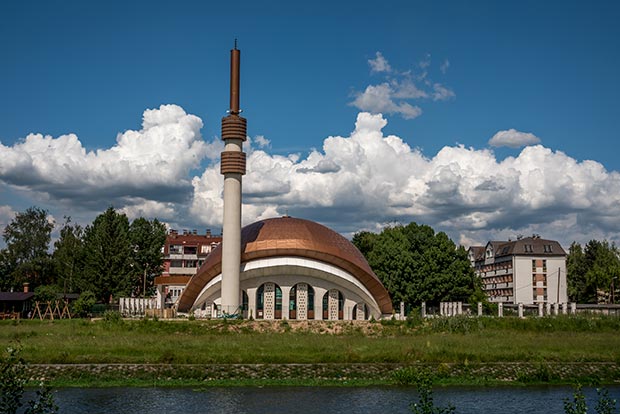 Ilidža Mosque / Photo © Islamic Arts Magazine