Dubai will gain another important landmark with the new art museum to open on November 13th, 2011 at 19:00. The inaugural exhibition titled SHOW OFF! will present selected works from Ramin Salsali's Private Collection. The Museum is located in Dubai, Al Quoz 1, Street 8, Al Serkal Avenue complex, unit 14.
The Salsali Private Museum will showcase contemporary pieces owned by Ramin Salsali, an Iranian collector. This private collection is composed of over 300 artworks, including contemporary artists such as Sara Rahbar, Amir-Hossein Zanjani, Ala Dehghan, Anahita Razmi, Farzan Sadjadi, Ave Fereydoun, Ramin Haerizadeh, Ayman Baalbaki, Reza Derakshani, Rokni Haerizadeh, Farideh Lashai, Mona Hatoum, Shirin Neshat, Youssef Nabil, Nazif Topcuoglu, Manal Al Dowayan, Halim Al Karim, Kambiz Sabri, Elham Pouriamehr, Lateefa bint Maktoum alongside modern international artists such as Arman, Niki de Saint Phalle, Jonathan Meese, Daniel Spoeri, Andre Butzer, Erwin Olaf, Fischli & Weiss, Meret Oppenheim, Daniel Richter and Katherine Bernhardt, among others.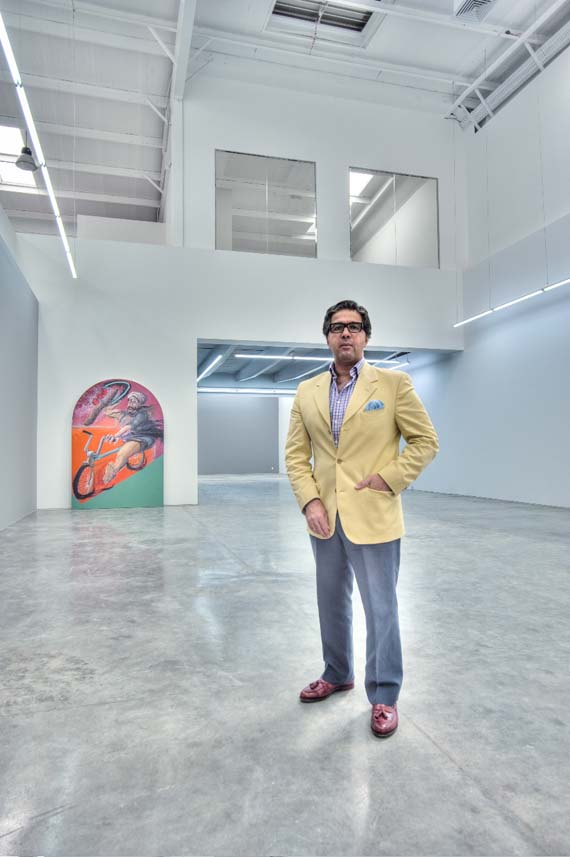 Mr. Ramin Salsali / The Courtesy of the Salsali Private Museum (Photography by: Russ Kientsch)
Mr. Ramin Salsali, founder of the Salsali Private Museum, has set his goal to share his passion for art and encourage other people to collect and support art and artists. He has been recognized as Patron of the Arts for the last two consecutive years, by HRH Sheikh Mohammed Bin Rashid Al Maktoum, UAE Vice President, Prime Minister and Ruler of Dubai.
A section of the museum will be dedicated to host art collectors, offering them the opportunity to showcase their private collections. It will enable them to actively participate in the vibrant Dubai and UAE cultural evolvement. SPM makes the commitment to artists, foundations and collectors alike. Functioning as a space for contemplation and providing resources for intellectual refreshment, it allows for a strong international platform for the region's creative talents.